HUDSON -- 4 North Beauty Collective is bringing a relaxing, friendly salon space to downtown Hudson.
Open since March, the space is continuing to grow, owner Tanya Noir said. 
The salon is full-service, offering cuts, highlights, styling, extensions, waxing and lashes. 
"We really plan on continuing and growing those services," Noir said. 
There are currently four stylists, including Noir, who has been a stylist for 18 years. 
Noir said she has always wanted to open her own salon, and say a need for options for both clients and stylists in Hudson. 
"I was ready for the next adventure," she said. 
The name has a deep meaning for Noir. The 4 is a symbol representing, wholeness, universality, passions, loyalty and creation. Collective focus on the group, coming together with a common mission.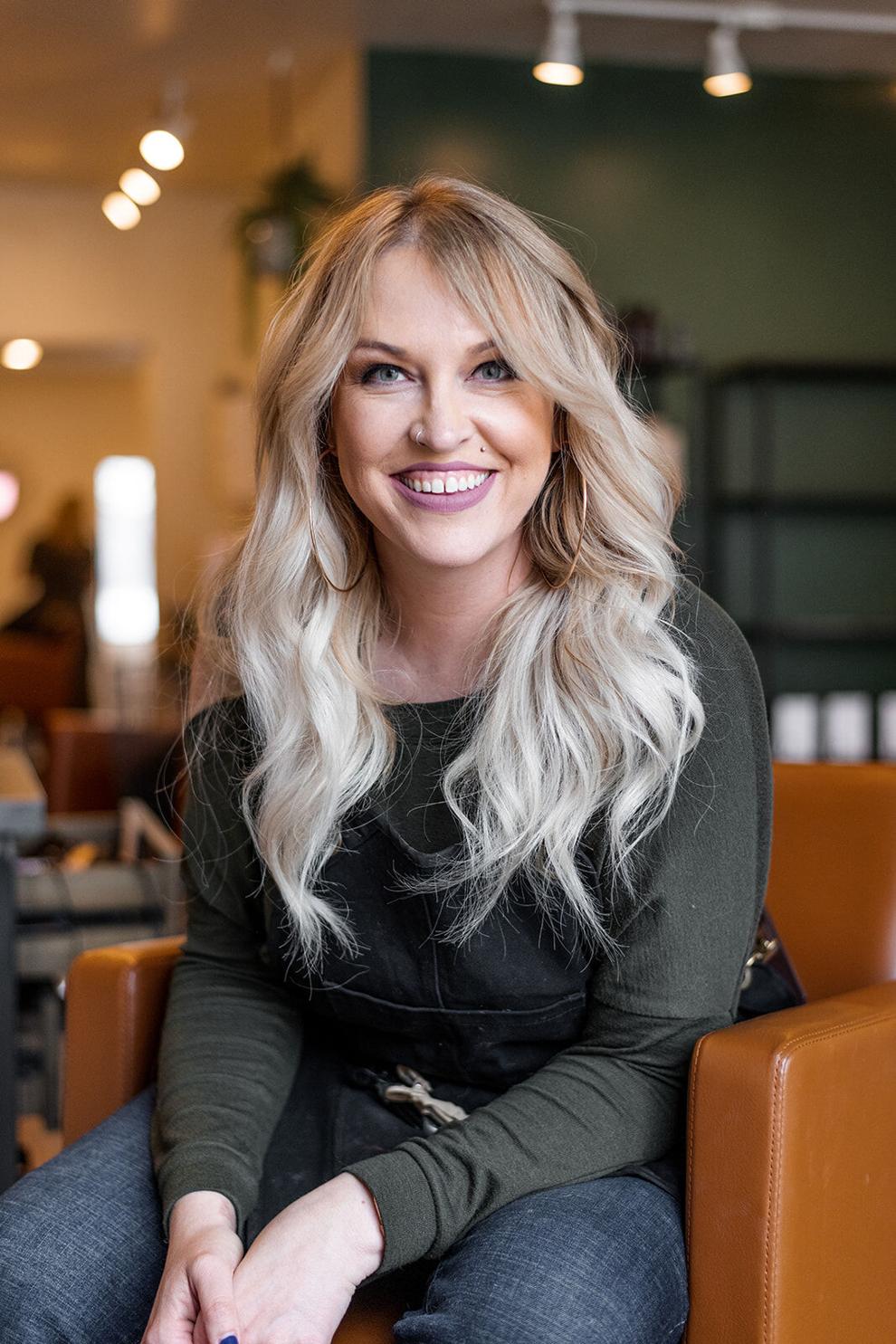 What do you hope you'll be able to add to the Hudson community? 
I really focus our services and the atmosphere on being a place to kind of relax and heal. I wouldn't say that we're a spa, but just to be able to come in and not feel rushed. It's got a very homey feeling in here.
How do you want clients to feel after an appointment? 
I want them to feel rejuvenated and like they got to recenter their energy for the day and for the days ahead, and that they feel beautiful when they leave.
What do you personally enjoy most about the business?
I like helping support the hairstylists grow into their hopes and dreams, into their personal growth. Making sure that they're getting what they need out of their career and giving them support, helping them achieve their next steps.
I also have enjoyed connecting with other businesses downtown. It's just a really cool community down here. 
And I like to help people feel appreciated, like they're not just here to get their hair cut or a color. I like it when they feel like "Oh, they really care, they really took their time," and they feel the benefits of being here.
Is there anything in particular you're looking forward to as the business continues?
I really want to grow out the space in the lower level. We use it now for lashing but I would love to have more esthetician and skin focus as well as possibly a massage therapist.
What do you want to make sure people know about 4 North?
We're a collective of people, that we are supportive with each other, and supportive with the people that are in our chairs, as far as beauty and, and their health when they leave, their spiritual, their energy. I want them to feel good when they leave, and we're all dedicated to that. We have a great atmosphere down here. All the girls are super passionate, and we don't compete against each other. We lift each other up. It's just a great space.