HUDSON —  After retiring as dancer, Mackenzie Heisler knew she needed another creative outlet in her life. 
She found it with Kenzington, a lifestyle boutique with locations in Stillwater and now Hudson. 
"I never knew it was my dream until it kind of landed on my lap, and then I realized that it was everything I wanted to do and then some, so fulfilling for me," she said. 
Kenzington first opened in Stillwater in June of 2019, not long before the pandemic started. After weathering that with the one store, Heisler came across an open spot on Second Street in Hudson. 
"It's so cool to be back in my hometown," Heisler said. "It's awesome to be back and bring this to the community, and for us we plan on just keeping on going." 
Kenzington offers a wide range of items with a focus on women's clothing. The Hudson store also offers a curated men's section, jewelry by a local artisan, candles and some home decor. 
"There's something for everyone, truly," Heisler said.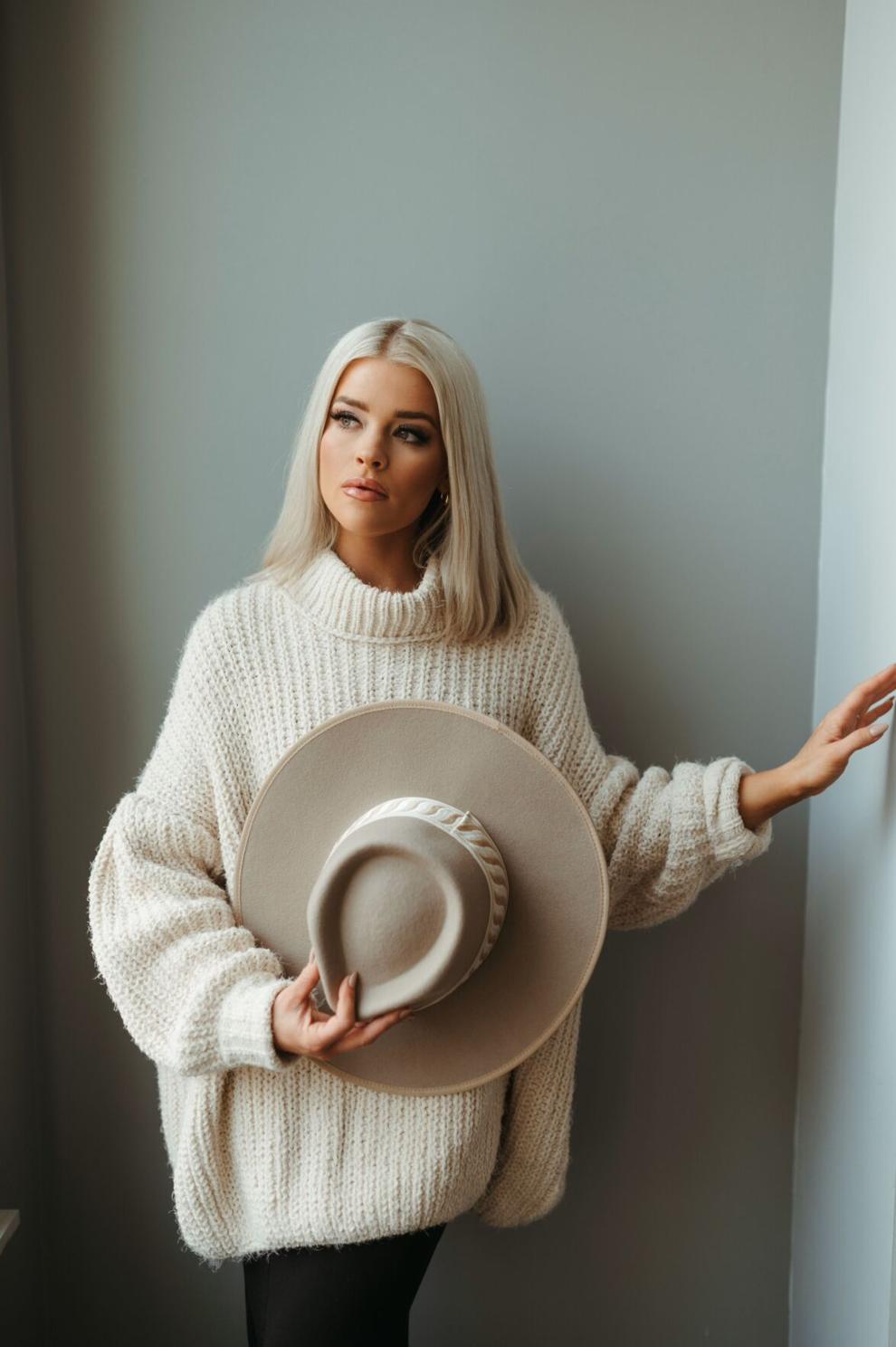 What drew you to having another location in the Hudson area? 
We're seeing this energy coming into Hudson and feeling that for me there was just a little missing gap of having that luxury side, that really-high end to balance out the amazing downtown option we have. 
What do you hope it will be for the area? 
We really pride ourselves on the aesthetic experience for the customer. As they walk in they're not only going to just experience amazing hand-curated products, they're going to feel the beautiful tactical experience of our Turkish cotton and amazing cashmere sweaters and the brand of candles that we have.
The store itself is a full aesthetic experience. We wanted a place that people can feel a sense of escape and a sense of maybe not feeling like they're in Wisconsin, they're transported to a different place. So each of our stores have to me a different model in that sense. As if I were going on vacation, and I remember my vacations by my outfits or the scent of the perfume or whatever that I was wearing. For me, the Stillwater store kind of gravitates towards the fun, electric, French-bohemian kind of vacation and our Hudson store has a very modern Italian feel, New York event. I want it to transport people into a different place. 
What sort of experience do you want shoppers to have? 
What I'm really trying to bring back is that brick and mortar feeling that I think was definitely lost a long time ago of that classic, almost department store level of service where the sales associates is helping guide them through the experience. What I tell all my employees and what I've learned over my last two years of doing this, and I've been in the industry longer, is your customers are your friends and I shop with my customers like I'm shopping with my friends. It creates just a really cool community and then the brand is stronger because it's the heartbeat of the community. We're seeing people wearing the pieces that we helped style them when we go out to dinner and they're raving about how much fun they had picking it out and how it was something they'd never try on. We try to really bring a level of trust with our customers through our experience. 
What do you enjoy most about the business? 
Seeing the friendly faces. For me, it's being able to have my creative expression be received by communities. It's being able to see my creation, it's sort of like dance for me, my vision, that initial vision  from the early process and seeing them through the buying process, through the choreography process and rehearsals. And to me each product is something that I personally wear, I personally use in my everyday life. I don't bring anything that is not something that I truly believe in. All my work and my art in that sense, I want customers to feel that level of sincerity, and I think they do through the heart, and every little detail is accounted for.