This home may not be for everyone, but for those who like small spaces and living green, this property is a dream.
Sitting on over five acres in Beldenville, this is a negative carbon footprint home. The house has 12" walls to keep the home warm in the winter and cool in the summer. Due to the small space and thick walls, the home does not require as much energy as the average house to heat and cool. During stifling summer days and a Wisconsin winter deep freeze, the property's solar panels offer a source of electricity to heat and cool the home. The wood burning stove is also an option to heat the small home.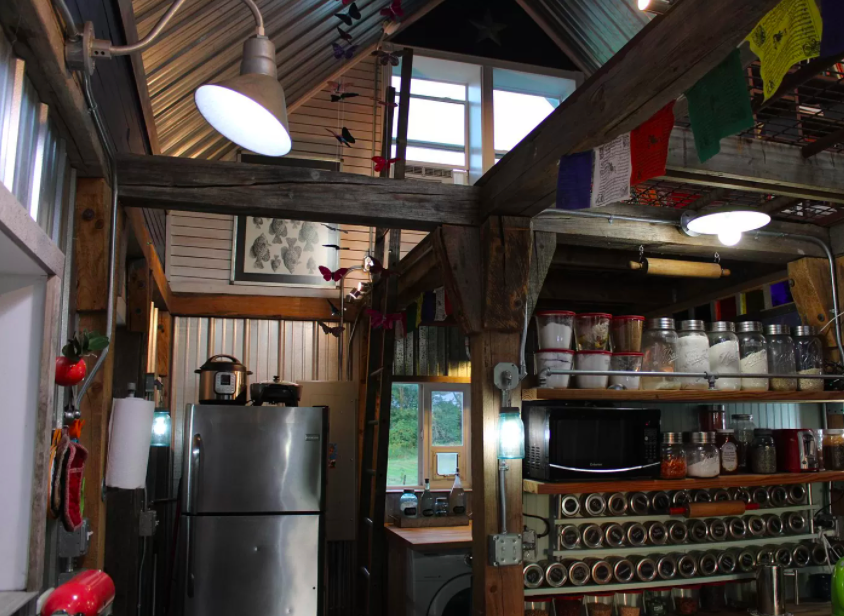 The home's sun porch faces Goose Creek, a designated trout stream. The property also includes fruit trees, a green house, a workshop and a garden planted and maintained without harmful chemicals. 
Asking price: $279,000
Bedrooms: The "bedroom" is a bed with a shelf as a headboard and a sliding door that can separate the bed from the living room.
Bathrooms: one
Square feet: 484
Acres: 5.50
Year built: 2016
The eco-friendly tiny home