Western Wisconsin has spectacular views and landscapes: prairies, forests, lakes, cliffs, rolling hills and more. Two Wisconsin houses currently on the market are perfect for nature lovers and those fond of quiet spaces.  
River Falls farm and vineyard 
Bedrooms: five
Bathrooms: three 
Square feet: 2,800
Year built: 2009
Acreage: 80.5
Asking price: $1,280,000
Time seems to move slower in this home and the surrounding 80+ acres. The property is breathtaking with a picturesque vineyard, hills covered in trees and a large lawn that is perfect for yard games, a picnic or new gardens. The numerous large windows throughout the house highlight the landscape in almost every room. The house comes with a large master suite (equipped with its own balcony), hickory and tile flooring, upscale appliances, granite countertops and a wrap-around porch. 
Hudson by land and sea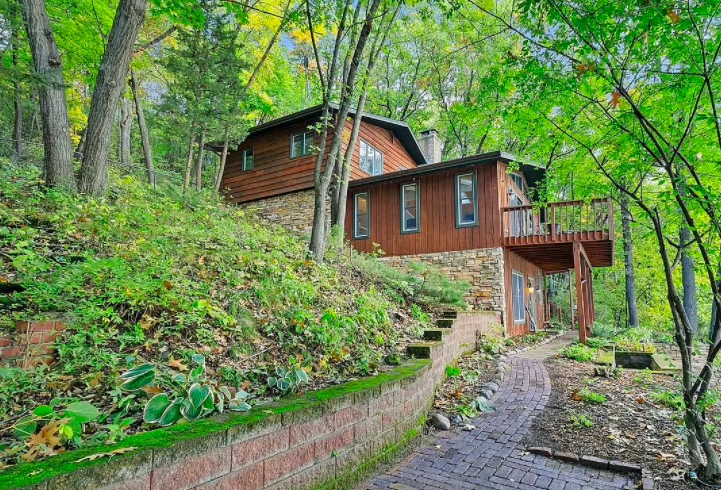 Bedrooms: three
Bathrooms: three
Square feet: 2,614
Year built: 1975
Acreage: 0.90
Asking price: $749,900
A private bay and a treetop view come with this home in Hudson. The custom built house's interior is stylish and comfortable and the views are spectacular. The house has vaulted ceilings, wood burning fireplaces, refinished hardwood floors and new carpet, a gourmet kitchen (with stainless steel appliances), skylights and more.