RiverTown Multimedia reports spend a lot of time researching real estate, learning about rental trends and familiarizing ourselves with the homes that are for sale and rent in our coverage area. Along the way we find properties that interest or inspire us. Here are two of our favorite homes from the past month.
A revamped historic home in Red Wing 
Bedrooms: three
Bathrooms: two 
Square feet: 1,444
Year built: 1907
Acreage: 0.18
Asking price: $250,000
Visit this home and you feel like you are on the east coast before even going inside. The New England style home echoes those commonly found in costal communities. Inside the 100+ year old charm of the house is complimented by the recent updates and remodeling, which include an open kitchen, new paint and wood paneled wainscoting walls. The interior also has a lovely nautical theme; clearly a tie to the ocean without being over the top. 
A mix of modern and classic in Hudson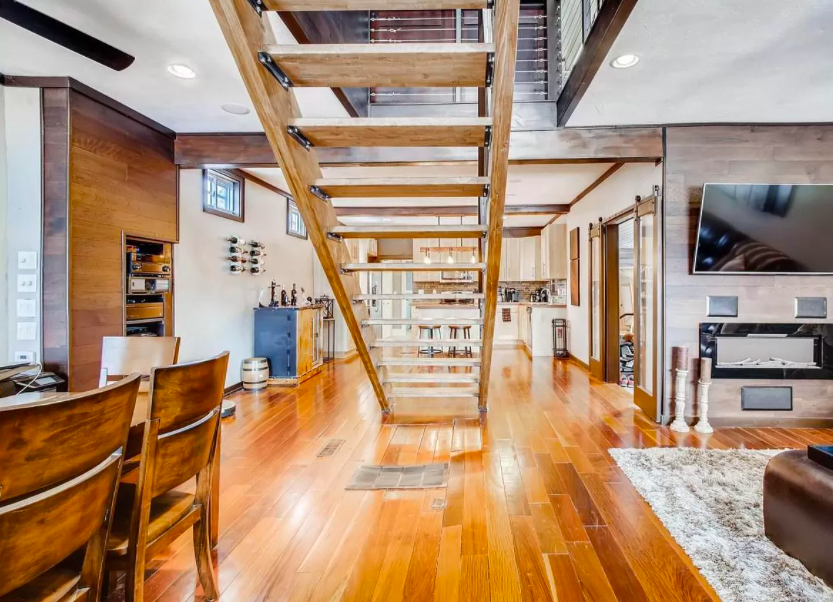 Bedrooms: two
Bathrooms: two
Square feet: 1,700
Year built: 1900
Acreage: 0.19
Sold for: $312,000
Upon entering this house the first thing that catches the eye is an open staircase, which is at the center of the living space. The wooden stairs set the tone for the rest of the home: sleek but warm. While the home has many modern amenities including an open concept, stainless steal appliances and a office/flex space, the home's Brazilian hardwood floors, wood accents and warm colors throughout make the space inviting. 
Reporter Rebecca Mariscal found this home. Her favorite parts aspects of the house are the front porch, the open concept on the first floor and the wood panel accents.