The St. Croix Valley Shriners Auxiliary held its annual benefit auction on Nov. 5 at Ready Randys in New Richmond. The event had to be put on hold last year due to COVID-19, but this year, Shriners and their ladies turned out in droves to enjoy a dinner together and to bid on donated items.
And turnout they did. They not only had a record attendance but also set a new record in auctioned items sold.
The ladies and their Shriners answered the call when auctioneer Gary Kruger opened the bidding, ending the evening with well over $11,000 raised for Shriners for Children in Woodbury.
One particular annual bid was from Sherm Boucher, who always bids on and wins a special pecan pie lovingly baked by Pearl Christensen, the events overall coordinator.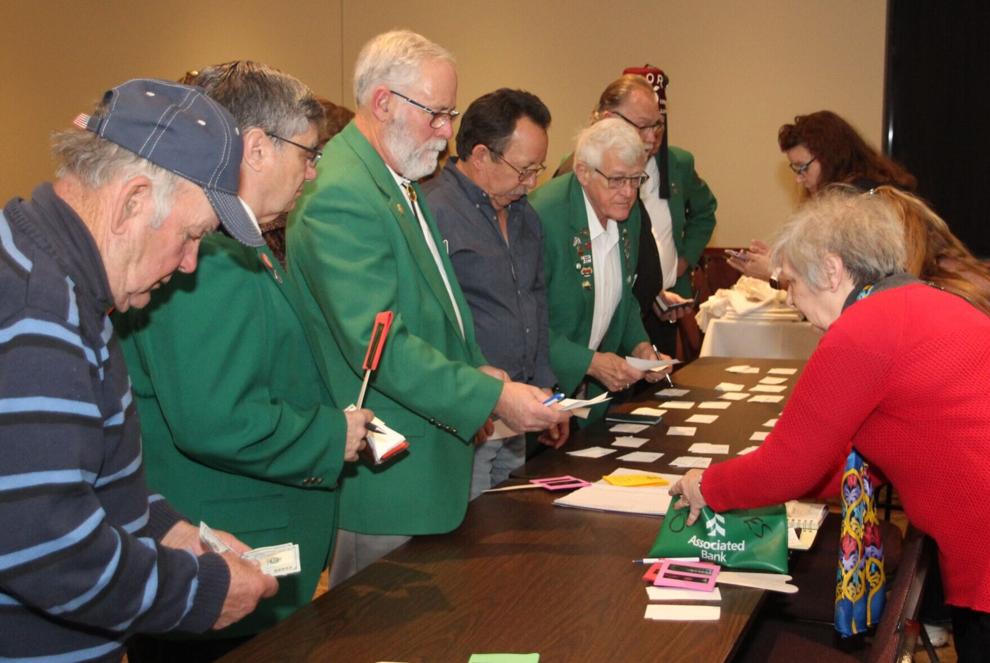 Another annual favorite up for auction were some homemade caramels made by Shrine Treasurer Jack Thomas of Hammond. He set a record for the number of boxes of the tasty treats.
The event features some of the creative quilts hand sewn by the ladies, which is always a part of the auction that is eagerly anticipated by the audience.
The ladies of the Shrine Auxiliary annually provide funds for the Shrine Children and are recognized for their efforts at the annual meeting held each December in La Crosse.