The Hudson Hot Air Affair is looking for folks to join the committee, the Hudson backpack program dates were announced for October and music education arts grants are available through the St. Croix Valley Foundation. 
Join the Hudson Hot Air Affair Committee
Be part of the community, the tradition and the fun. If you love the Hot Air Affair, now's the time for new volunteers to step forward to help plan and coordinate the annual February hot air balloon rally and winter festival.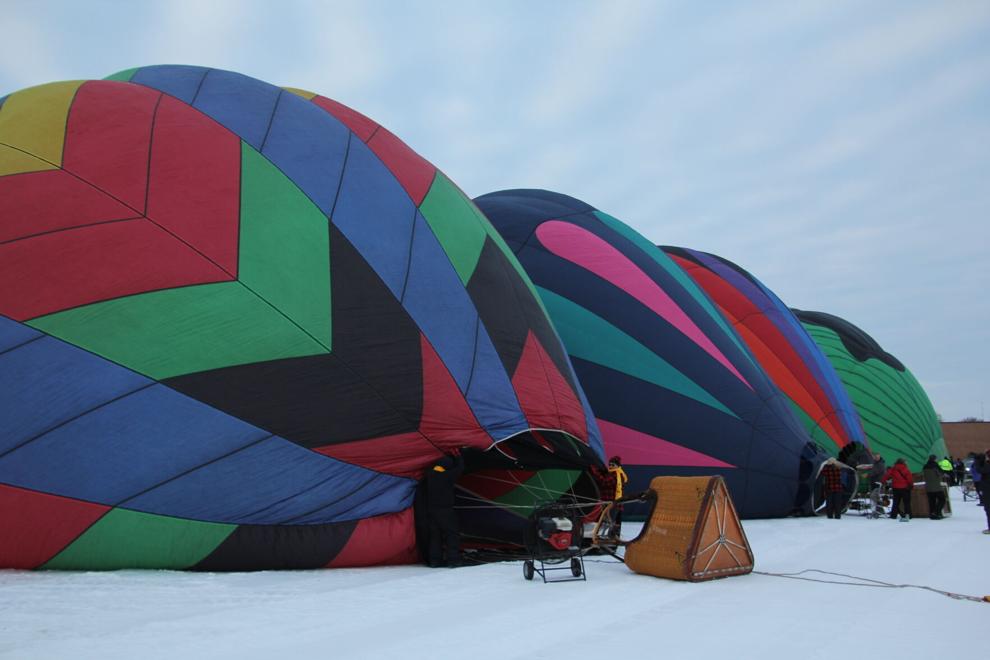 Attend the info session on Thursday, Sept. 30 from 5:30-7:30 p.m. at the Hudson House Grand Hotel to find out how to join the teams working on events, marketing, securing hot air balloon pilot participation, selling merchandise and other tasks. Stop in anytime during the two hour open house, register for prizes and enjoy some snacks.
The Hudson Hot Air Affair is a not-for-profit volunteer organization that plans the winter event. If you are interested in learning more but can't attend, reach out to Hot Air Affair president Michelle Webb at hotairaffair@gmail.com.
October dates set for backpack program
The Hudson Area Backpack Program will offer drive-thru food distribution 11 a.m. to 1 p.m. Wednesday, Oct. 6 and 20 and 4-6 p.m. Thursday, Oct. 7 and 21 at St. Patrick's Church, 1500 Vine St. Volunteers will load the food.
Registration and program details can be found at www.hudsonbackpack.com.
The program welcomes any family living in the Hudson School District who is experiencing food insecurity to participate.
Music Education grants available
The St. Croix Valley Foundation is accepting applications for its Music Education Competitive Grant Program. Music Education grants support programs that enhance the quality of K-12 music programs for schools located in the St. Croix Valley.
Public and private schools located in Washington and Chisago counties in Minnesota and Burnett, Pierce, Polk and St. Croix Counties in Wisconsin are eligible to apply. Grants range from $500-$5,000 and are evaluated on innovation, need, impact, goals and budget. This year, the SCVF plans to award $34,000 to music education programs throughout the Valley.
Additional information is available at www.scvfoundaiton.org/grants. Proposals may be submitted now through Oct. 22. Awards will be announced in December.