Nine-year-old Hudson EP Rock student, Walter Phernetton took a trip with his mom, Phyllis Jaworski, and brother, David Phernetton, to Pleasant Pasture Farm Animal Sanctuary as the chilly temperatures of November began to roll in.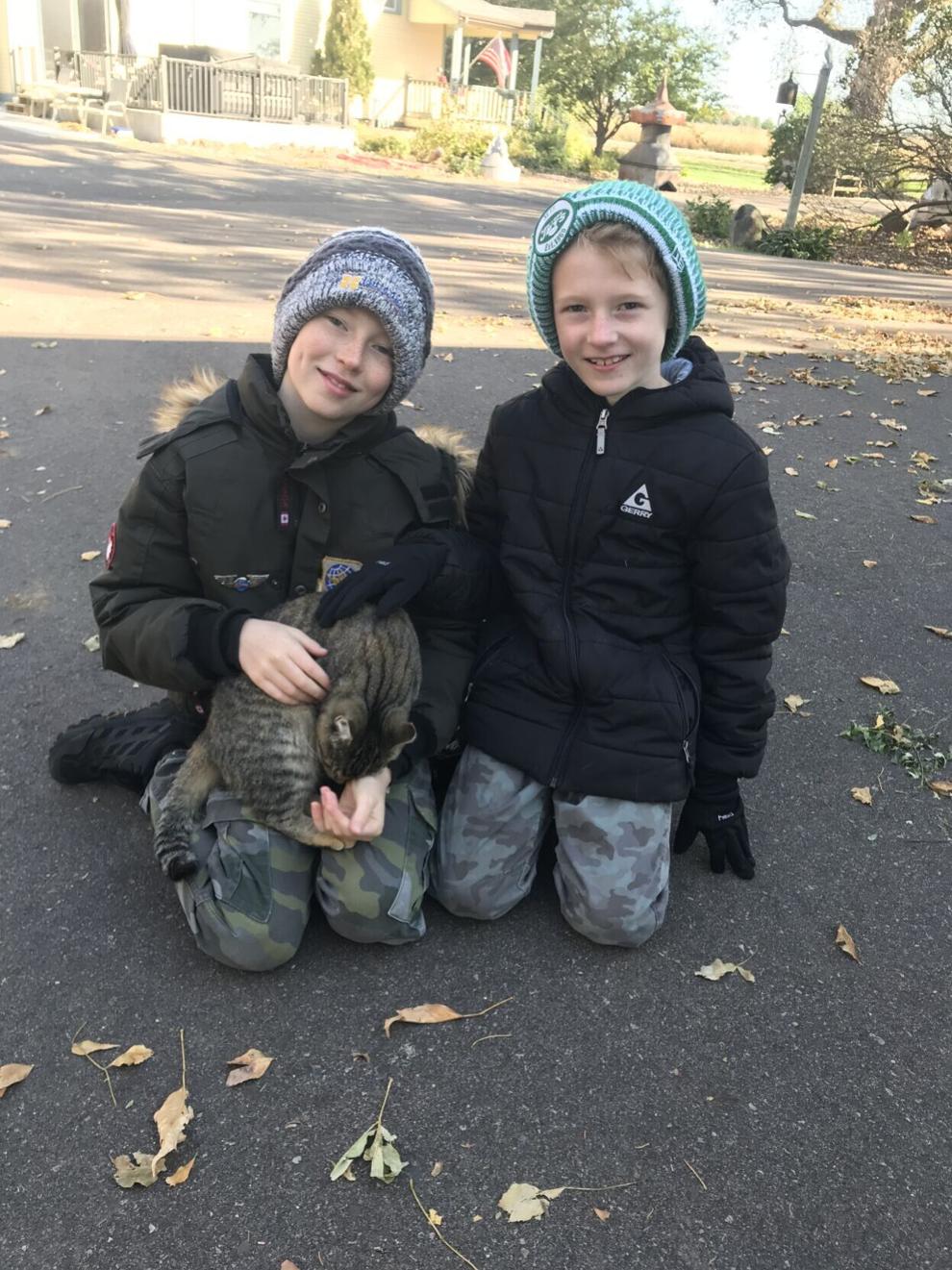 During their tour, Walter took notice of the population of cats, as he had a special one of his own at home. 
"They learned that the rescue cat population tripled, from three cats to ten, over the summer and the one heated house was not going to be enough to keep all the cats warm this winter," said Katherine Fossler, owner of Pleasant Pasture. "Walter became determined to find a way to fund the two more cat houses needed to keep all the kitties warm this winter."
On Nov. 20, Pleasant Pasture hosted Purposeful Doe-on-the-go, an event featuring select, local women owned business vendors -- and Walter's handmade bath bombs. 
"Walter loves bath bombs and has made these as gifts before for friends and family," said Jaworski. "He wanted to donate, but did not have the money, so we came up with an idea for him to make something to get the funds for the cat warming house." 
When Walter and David were still of napping age, a young kitten would visit their home, crying to be let in. "One day while I was busy the boys secretly let her in and she made our home hers," said Jaworski. "There was no going back then. She has been like another mother to them, helping with nap time -- when they took naps -- comforting the boys if they are upset or not feeling well and playing with them outside." 
Walter saw the ten cats outside at Pleasant Pasture and wanted them to have a warm, cozy place to curl up in, just like his cat, Catorinna, has at his home. 
With a bit of help from his mom and the determination only 9-year-olds have, Walter was able to give the cats the cozy home they need for the winter. 
Pleasant Pasture will use the proceeds to purchase two more 'double wide' heated cat houses for it's resident cat colony. 
"The items that didn't sell at the event are already pre-ordered, over 50 of them, by people who heard about Walter's mission and want to help," Fossler said.