Family, friends, judges, county staff and supervisors gathered at the St. Croix County Government Center on Tuesday, April 19, to welcome the newly elected district supervisors. 
Eight new faces officially joined the board of 19 representatives. 
As children took out their coloring books to pass the time in the audience, accompanied by parents, the board stood to be sworn in.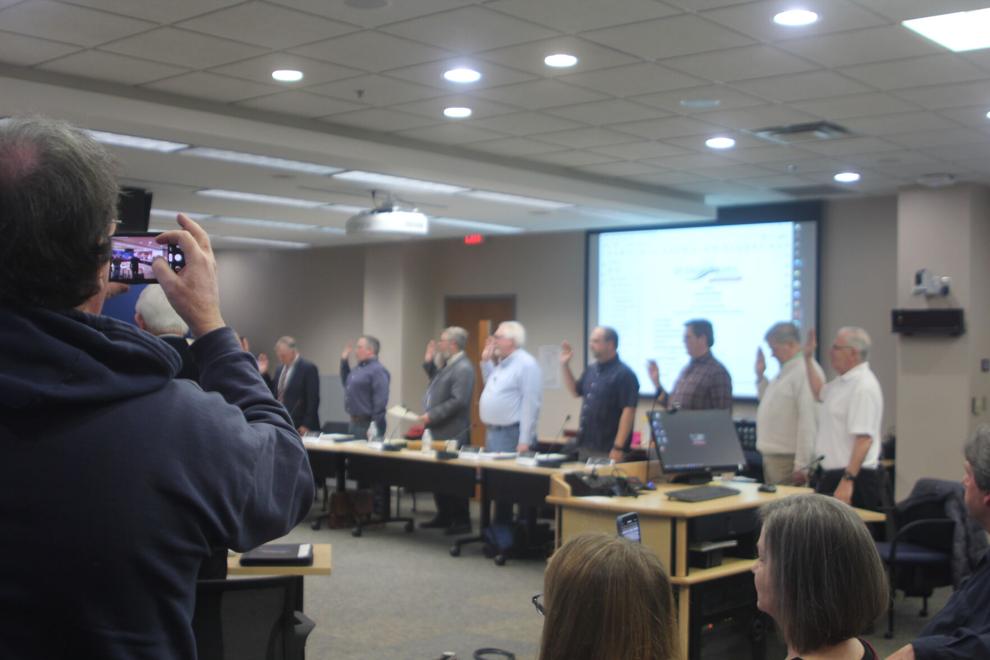 "I can't think of any higher form of public service than what you have all signed on to do," Judge Scott Needham said. 
Needham presided over the oath of office. The group of supervisors, in a call and response fashion, simultaneously responded to Needham.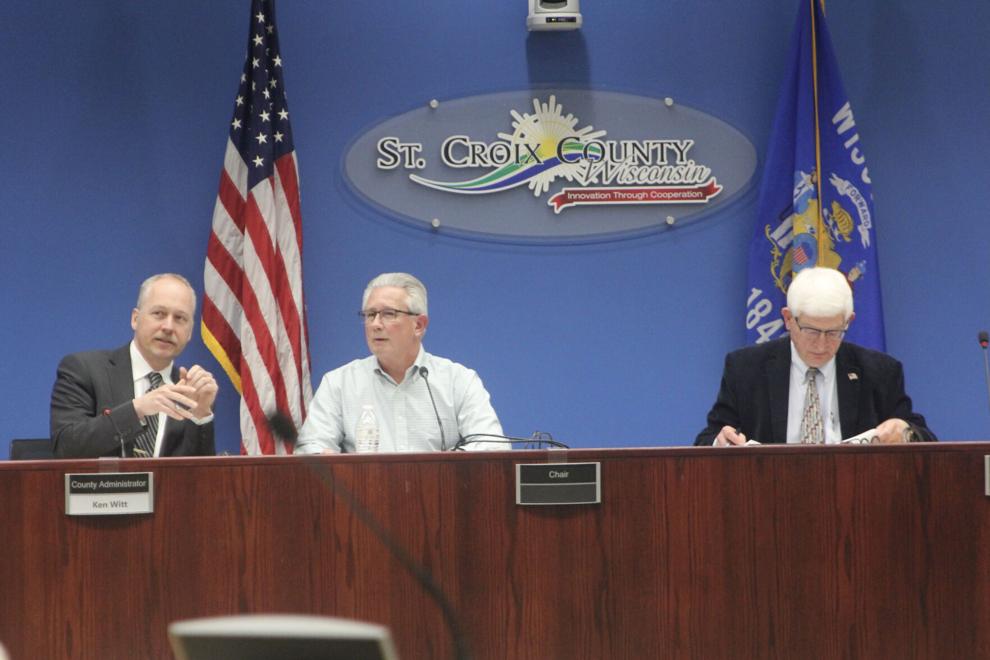 After they'd successfully taken their seats as district representatives, their first official vote was to elect the chair and vice chair of their governing body. 
District 3 Supervisor Bob Long was unanimously appointed by the board as the chair and District 9 Supervisor Bob Feidler was unanimously appointed as vice chair. 
Health and Human Services board
The newly sworn in board of supervisors failed to approve the reappointment of Dr. Paul McGinnis to the St. Croix County Health and Human Services Board. 
Prior to the vote, District 12 Supervisor Dan Hansen made a statement in support of McGinnis. "We should have a medical doctor on our HHS board," he said. 
This sentiment was echoed by District 14 Supervisor Greg Tellijohn and District 4 Supervisor Cathy Leaf.
"He's given sound, scientific advice," Tellijon said. 
Mark Carlson of District 15 spoke in opposition to McGinnis during the meeting. Though his sentiments weren't verbally echoed by fellow supervisors, they were supported when the motion to reappoint McGinnis failed 9 to 10.
Hansen, Tellijohn and Leaf were joined by District 17 Supervisor Bob Swanepoel, District 19 Supervisor Tim Ramberg, District 10 Supervisor Dave Ostness, District 9 Supervisor Bob Feidler, District 8 Supervisor Rick Ottino and District 5 Supervisor Carah Koch in voting to approve McGinnis. 
Tellijohn, District 1 Supervisor Lisa Lind, District 2 Supervisor Shawn Anderson and District 16 Supervisor Mike Barcalow were appointed and approved as supervisory representatives on the board. 
Within five days of the April 19 meeting, newly appointed Board Chair Bob Long will appoint members of the other four committees: Administration, Community Development, Public Protection and Judiciary and Transportation.
Presentations
During this lengthy meeting, the St. Croix County Board of Supervisors were trained in on: 
Robert's Rules of Order.

Parliamentary procedure.

Standing committees and assignments.

Open meeting laws and best practices.

The role of county government.

Standing committee descriptions. 

Technical documents.

Strategic planning, budgeting, mandated service and projects.