Wisconsin Lt. Gov. Mandela Barnes held a rally on Sept. 17 for his Senate campaign in Glenwood City. Minnesota Senator Amy Klobuchar joined Barnes at the rally along with other local democratic candidates.
Barnes kept his speech short. His main points centered around broadband, agriculture and economics among other topics.
Barnes is running against incumbent Republican Senator Ron Johnson. During his speech Barnes discussed Johnson's opposition to the H.R.4374 bill that would bring broadband internet infrastructure to rural areas. He called out Johnson for his opposition.
"This bill would provide better quality broadband access to rural areas around the state. Johnson said he would vote no if the bill reached the Senate," Barnes said.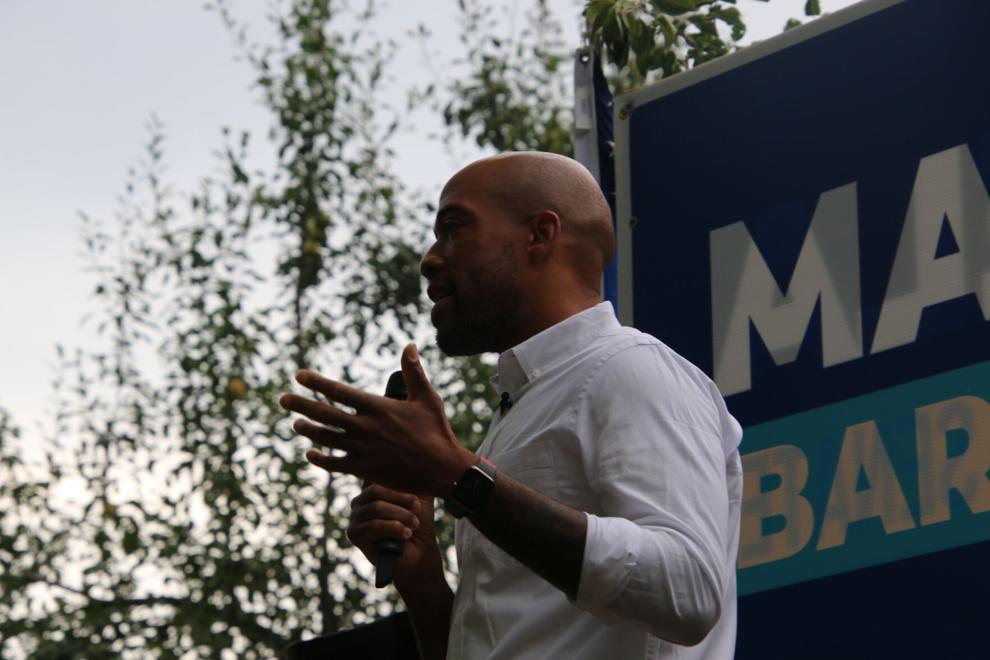 As Barnes continued his speech, he continued to attack Johnson. He recalled Johnson's history to increase his personal agenda rather than help others in Wisconsin.
"Johnson complained his net worth has only doubled since taking office. Is that someone who should be a senator?," Barnes asked as the crowd roared.
Barnes continued to promote his policies including agricultural plans. The main point of his plan was to support and fight for dairy farmers.
The final point of Barnes' speech was the economy. He stated the economy is the biggest issue facing the state. Aware of the issue, he remained pragmatic about the situation.
"We can build it with the workforce, we have the resources. We are going to bring high paying jobs to Wisconsin," Barnes said. 
Barnes stated his belief that politics are not about "red and blue issues". He said politics are about issues that can be solved with bipartisan support. He listed exploitation by pharmaceutical companies, healthcare and schooling as current issues that can be solved with bipartisan support.
As Barnes concluded his speech he talked about his campaign's outlook towards the election. 
"Our greatest challenges equals our greatest moments," Barnes said. "We're a hardworking state and we deserve a shot."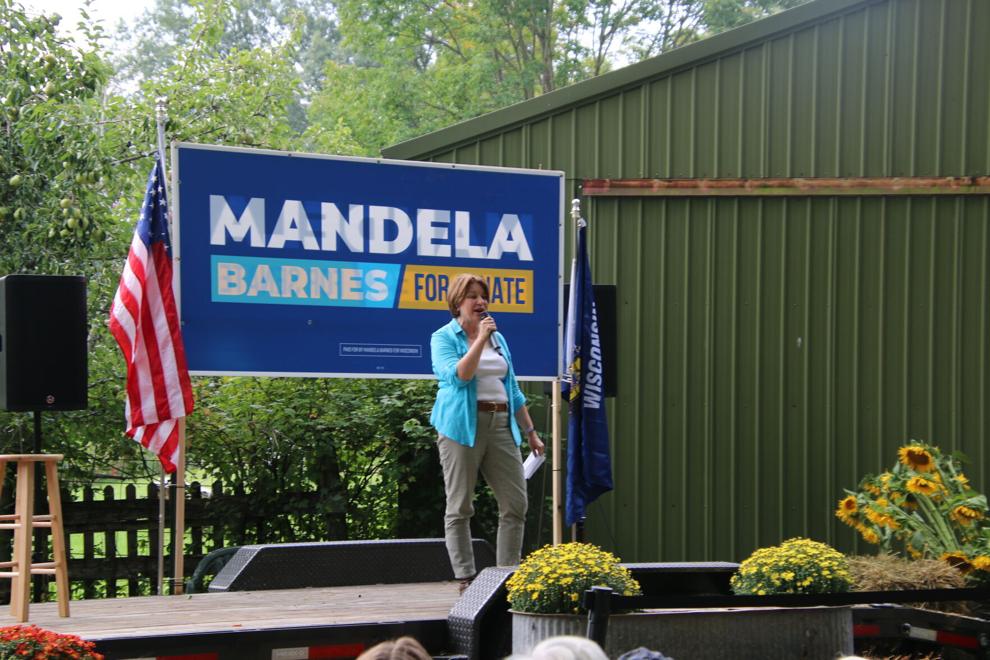 Before Barnes took the stage Klobuchar gave a brief speech supporting the Lt. Gov. She touted his history of fighting for broadband infrastructure and supporting dairy farmers. She thanked him for his support fighting for women's reproductive rights.
"Mandela will represent the entire state," Klobuchar said.
Klobuchar thanked voters for their support, calling them "ambassadors" to the Barnes campaign. She challenged supporters to get out and vote in Nov.
The Senate race is one of the most watched races in the country due to Johnson's vulnerability to lose his seat. Polls show Johnson holding a slight advantage over Barnes.
"Polls jump, they move up and down, there is a margin of error, they aren't always the most accurate. We're not worried," Barnes replied during media availability when asked about his current polling numbers.
During the media availability session Barnes responded to questions about campaign finances and negative attack advertisements.
Barnes confirmed reports about his campaign being outspent as true. He stated his campaign team knew they would be outspent throughout the race. He remained positive, citing his low finances during the primaries but still winning the nomination.
Barnes addressed recent negative campaign advertisements from the Johnson campaign. One advertisement accuses Barnes of supporting defunding the police.
"I don't support defunding the police, that was taken out of context," Barnes said.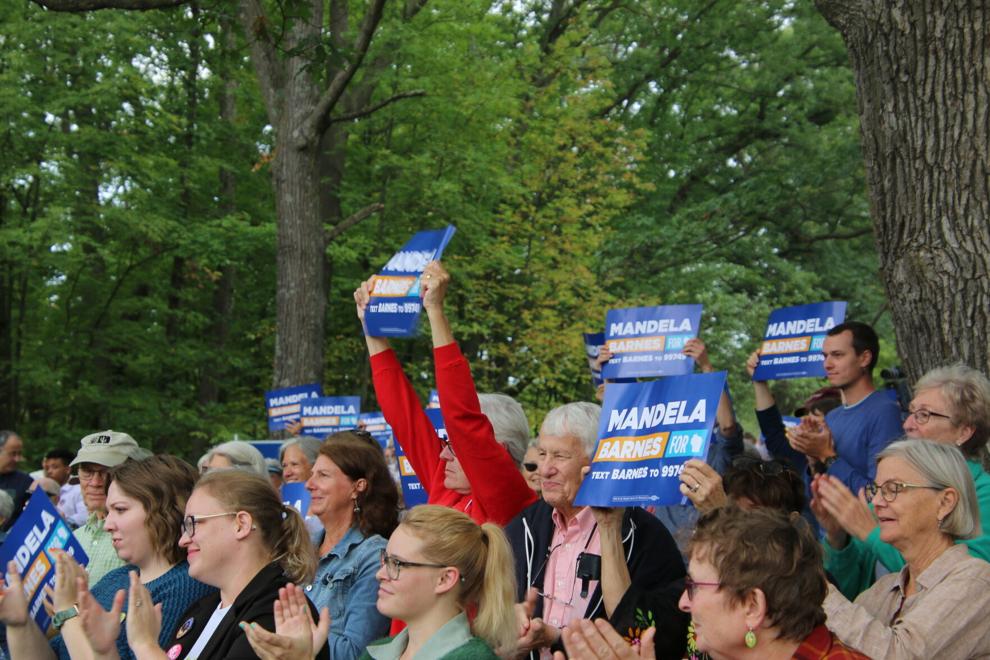 Barnes' visit was a collaboration between the St. Croix County Democrats, Dunn County Democrats and the Barnes campaign according to Pam Fricke. Fricke works with the St. Croix County Democrats and was happy to see Barnes visit.
"It all came together pretty quickly. I'm glad we all worked together to make this happen," she said.