The ongoing story of COVID-19 started with more questions than answers. 
COVID-19, unfortunately, has not left us, but the last two years have provided answers to some of those questions. 
There were countless individuals who contributed to navigating the seemingly unnavigable virus in Hudson, and many of them participated in the Hudson Area COVID Task Force. 
Task force
Alderperson Bill Alms recalls Gov. Tony Evers' "stay-at-home" orders well.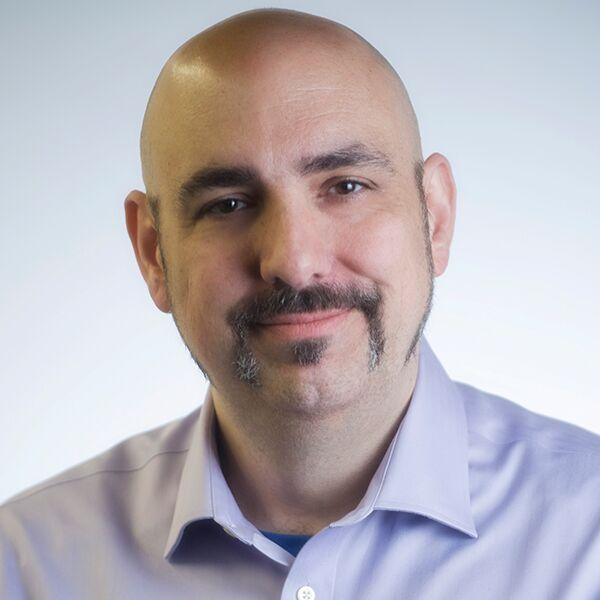 On March 12, Evers declared a public health emergency. 
It was a few weeks later that the "safer at home" order went into effect. 
It became abundantly clear to Alms that there were a lot of questions and not many answers. 
How does this virus spread? Who is it infecting? Can we protect ourselves? 
He immediately began calling community leaders to gauge interest in sitting down at the same table. He wanted to get some of the answerable questions answered. 
What do businesses need? How are we going to get vulnerable residents groceries? How can we work together? 
Thirty or 40 calls later and a lot of networking, a virtual meeting date was set quickly after the shutdown occurred. 
"[Alms] really did a wide reach which I think was perfect," Hudson Area Chamber of Commerce President Mary Claire Olson Potter said. 
Leaders from health care, business, faith, nonprofits, city, county, education and postsecondary education made up the group, once known as the 54016 COVID-19 Task Force. 
Dr. Paul McGinnis was among the boxed faces in the virtual meeting.  
McGinnis has served the community of Hudson as a physician since 1987. Just before COVID-19 cascaded into the area, he had retired as a health care provider. 
McGinnis joined the St. Croix County Board of Health and Human Services and just in the knick of time. The community of Hudson and the surrounding area needed a physician with a history of patient care and epidemiology to decipher the bombardment of scientific information regarding COVID-19. 
McGinnis knew he could provide that.  
He could be the one to help voice the medical science into real world, applicable facts.
Between the Centers for Disease Control and Prevention, the Department of Health Services and public health, McGinnis was able to give a play-by-play of the pertinent COVID-19 information, as it pertained to the St. Croix County community, especially as those public health departments became overwhelmed.
McGinnis spoke highly of the efforts from those local, public health and health care entities. 
"What was important to me is hearing that voice from a local community doctor," Alms said. Someone the community could trust that wasn't a distant face at a press conference on TV.
"The goal was always to get people to as close to normal as possible, balanced with safety," McGinnis said.  
It came down to the difference between individual needs versus community need. 
The task force was the right group of people at the right time, Olson Potter said. The group Alms recruited showed up without any personal agendas. The community was everyone's first priority. 
Each week, immediate pandemic needs were discussed among the diverse group of people. 
"This is again, before curbside pickup was even a thing," Alms said. "This is before personal shoppers." 
One of the earliest issues was the need for masks for businesses and schools. Faith groups sewed cloth masks, which were recommended and often all that were available at the time. Organizations helped distribute them. 
"You don't know what to expect when we don't have all the answers," Alms said. 
Providing a space for leaders to say "this is support we need" or "we can offer support in this way" helped promote things like digestible materials for community members based on current COVID-19 data – the questions that could be answered. 
Before we knew that COVID-19 would take over one million lives in our country, there was a hope that three weeks at home would send the pandemic packing.  
Leaders in real estate were part of the conversation, as the group was preparing for the potential need of a vacant space to house COVID-19 patients. 
Luckily, it didn't come to that, but those were the collaborations and conversations that the task force anticipated and tried to work ahead of. 
It also allowed for nonprofit organizations to recruit specific help in order to continue serving the underserved in an adaptive new way, especially when it came to food distribution. 
There came a time when Alms, a small business owner himself, knew he needed to be putting more time into his operation. 
Luckily, Olson Potter was there to take the reins in July 2020. She could see the number of consistent members fizzle out. She called it "COVID fatigue," something many of us can relate to. 
By the following July, the task force members were finally able to celebrate successes, as things began to open back up and COVID-19 numbers seemed to settle. 
An in person, outside event was hosted. 
If anything came out of the pandemic that wasn't devastating, grief inducing and difficult, it may have been this: relationships between community entities and leaders were formed that may not have otherwise been. 
Those relationships kept businesses open, people fed and community members safe during a time of utter uncertainty and loss. 
Among the many groups, organizations and departments that contributed to managing the pandemic, the task force is one that preserved a spirit of optimism and commitment to community. 
Should Hudson face a crisis in the future, there is no doubt this group will put out the "Bat-signal" to gather in the name of keeping Hudson safe. 
Current COVID
It was on April 19, 2022, that the newly sworn in St. Croix County Board of Supervisors did not reappoint McGinnis to the Health and Human Services Board citing his responses during the heat of the pandemic.  
"We live in a democracy, and we have elected representatives that we trust," McGinnis said in response to not being reappointed. "I respect that decision." 
Though he may not be an appointed representative, he said that wouldn't stop him from being an active resource in the community. 
McGinnis sees his role as treating the community like a patient, providing care options, in layman's terms, from a health care professional. 
On May 18, McGinnis posted a COVID-19 update on Facebook, as cases began to rise again. 
"So, it's been a while since I posted about COVID, but there is a lot of new information and infections. Darn it," he wrote. 
During the last week of school in the Hudson School District, June 6-9, there were 25 new cases, up from 22 new cases the week prior and 18 the week before that. 
On June 6 alone, there were 16 new cases. 
Wisconsin has been using three tiers of risk to categorize the severity of transmission throughout the pandemic: high, medium and low. 
As of June 13, St. Croix County was at low risk for infection – the green range. 
Though cases in May were reported around 400 per 100,000, McGinnis said this is a "dramatic undercount" due to unreported positive at-home tests, folks not testing and folks with no or very minor symptoms. 
Estimates from epidemiologists, he said, suggest there are between two to three times more cases than are reported. 
There's a lot of the virus out there, but hospitals have room. If St. Croix County slips into the "red," high levels, is when they'll start to run out of space. 
Protection
Some of those techniques you may have thought were old news, could still provide protection against the virus, like moving large gatherings outside. 
"The virus is going to tell us what we need to do," McGinnis said. And right now, it's telling us we may need to re-adapt some of those basic protective measures, like masking indoors.
"Cloth masks are so last year and not great against omicron," McGinnis wrote. Try a surgical, KN-95 or N-95 mask.
Those who are unvaccinated do not have much protection. Just because you have had COVID-19, especially if it was before the end of the year, does not mean you have any additional protection, as there have been a lot of reinfections.
"An infection since the end of the year (omicron) in our area does provide some limited protection," McGinnis wrote. 
Getting vaccinated is still a highly suggested option if you have not done so, including receiving a booster shot. Vaccine efficacy is still really good, especially in preventing hospitalization and death. 
"Vaccine efficacy against getting COVID and transmitting is still pretty good, 50-80% range, but not as great as it looked initially due to waning neutralizing antibodies over time and omicron," McGinnis wrote. 
​​The vaccine booster was approved for 5-11 year olds and is strongly recommended. The protection against catching COVID-19 does significantly wane over time as seen in adults.  
In mid June, the FDA will review applications and data from Pfizer and Moderna related to vaccine use in children 6 months to 5 years old. 
"Preliminary comments seem to indicate good efficacy with a side effect profile similar to their use in other groups, typically brief and  mild," McGinnis said. 
Antigen tests
At home tests have been readily available and some have stockpiled a few in cabinets for those "just in case" moments. 
Those moments have been arriving. 
At home antigen tests "are still really good but can miss early disease," McGinnis wrote. It is best to take two at home tests on two consecutive days for optimal results. 
"That said, even a single test is better than none," McGinnis said. 
If you are planning on visiting vulnerable individuals or going to a large gathering, testing ahead of time is a preventative measure. 
Treatment
The newest COVID-19 breakthrough is available treatment, not just for those who are high risk. 
"Treatments are a lot better with an oral pill, and/or antibody therapy but they must be started within five days of the positive test or symptom onset," McGinnis explained. 
By getting tested, even for mild symptoms, without waiting, and talking to a doctor right away if you test positive, could mean treatment availability. 
For those who are at high risk, there is a preventative antibody shot, not just a vaccine, "that can be given that makes a huge difference and seems to last for six months," McGinnis said.