When District Deputy Dan Hagerty called his very first meeting of District 2 on Oct. 27,  all the brothers were anxious to see what he had planned. Gary Stang of Eau Claire, the Grand Master of Masons in Wisconsin, was present to give his support and encouragement to Hagerty who did not disappoint. The plan was to highlight one of several major initiatives the grand master laid out last June when he first took office.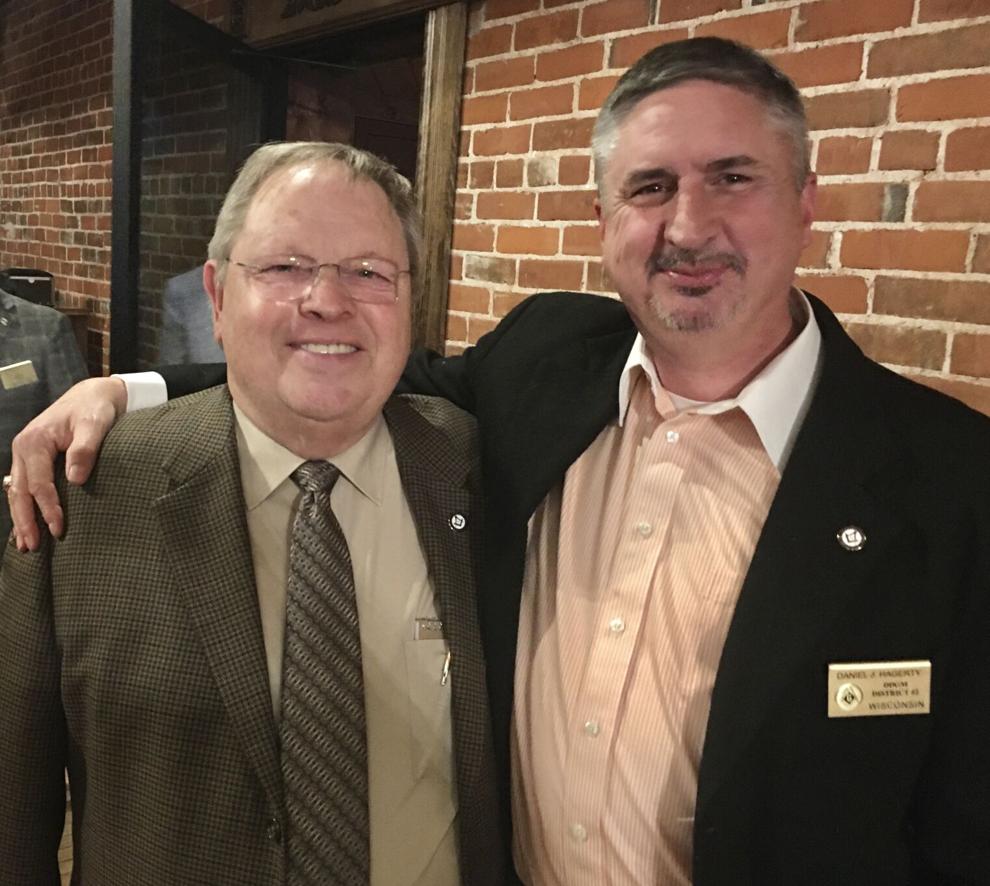 On this night it was "Brotherly Love." Worthy brother Hagerty started the evening,  which was held in the event room of Champs Bar & Grill in downtown New Richmond, by setting an international tone. Brother Hagerty made arrangements to have a brother from England share his thoughts on how they defined the theme with examples he shared with the more than 60 members and their ladies in attendance. The audience was given ideas laid out by a brother master mason from the British point of view.
The evening was a mix of guest speakers and audience participation.
One of the speakers was Kraig Krueger, area administrator and secretary of Hancock Lodge 229 in Ellsworth. In his presentation Krueger outlined his childhood growing up near Dousman. When he was a young lad he would mow the lawn at the Wisconsin Masonic Center. But it was his grandfather who taught him what it meant to be a mason. He would use helping young Krueger how to play cribbage as a learning time.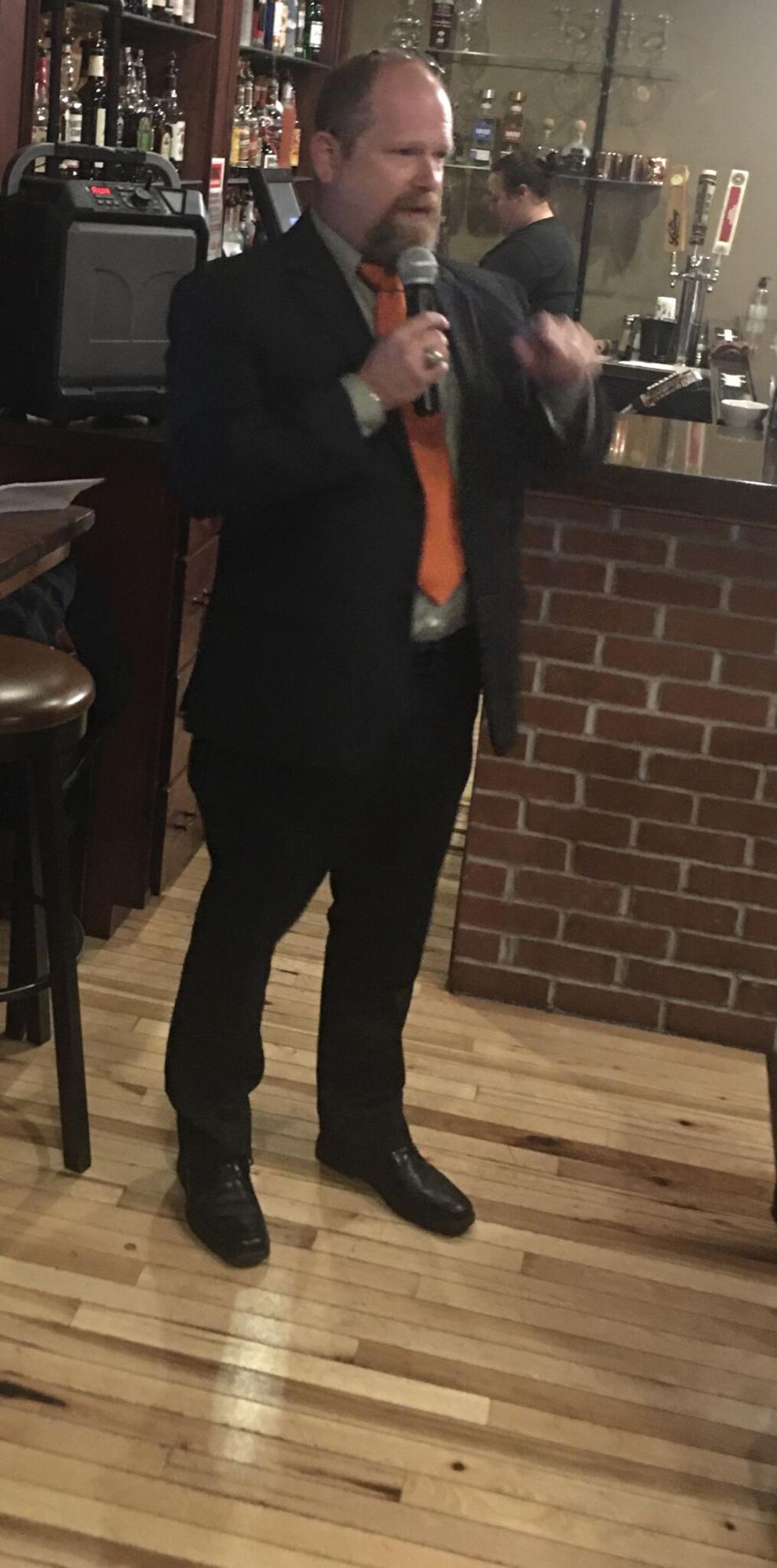 That time together, says Krueger, taught me more about brotherly love than I would learn in lodge. His grandfather told him life is like a baseball game. In baseball, as in life, it is a thousand little things that matter. 
For Krueger, his family made it a point to visit nursing homes to see what real love was.
Dean Monroe, an area administrator of District 2, gave a brief but touching account of how his father in law played a role instilling the brotherly love practiced in the fraternity. This role model  made it possible for him to be made a Master Mason in what we now know as the "Masonic Day of Light". In a one hour drive this mentor explained what each degree meant and became a lifelong friend in the process.
When Hagerty opened up the meeting for audience participation, several brothers rose to give their examples of brotherly love. One of the members from Mondovi said he found when they give members the chance to share their life in 15 to 20 minute sessions. He said "you learn a lot when you ask them to share their stories."
A New Richmond brother urged everyone to reach out to the new guys in the lodge.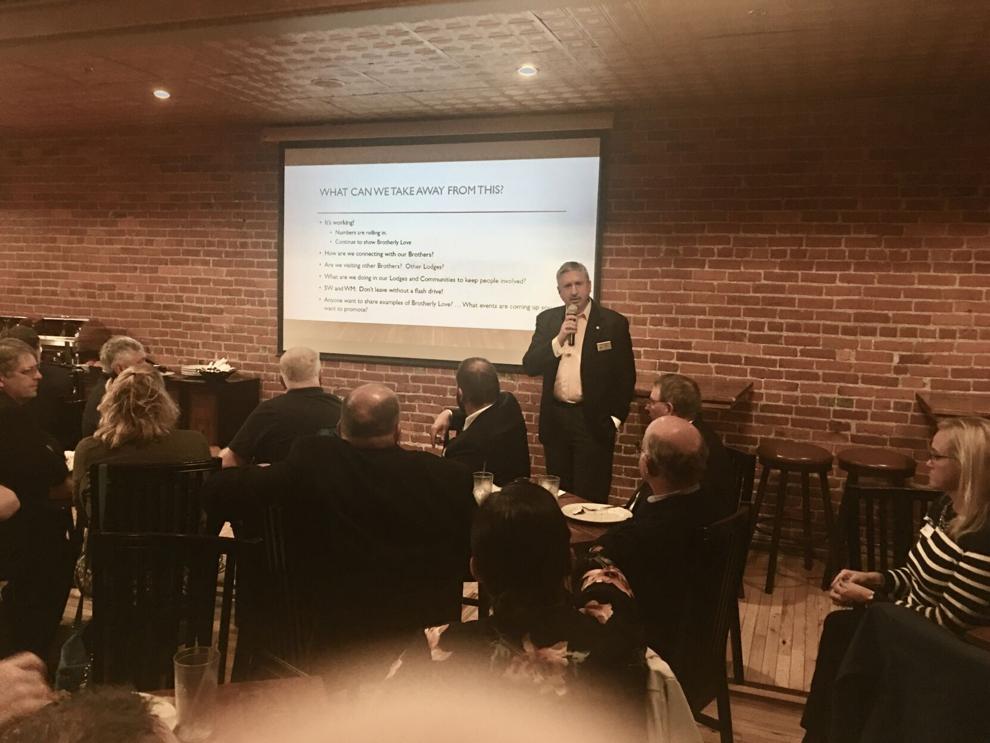 One of the Masonic wives rose to tell of an example of a neighbor who just had a new baby. She said she prepared a meal and delivered it to her, knowing she would have her hands full with the new addition to the family. She went on to explain how that one meal made a lifelong best friend for life.