St. Croix County and Pierce County experiencing high rate of transmission 
St. Croix County Public Health
St. Croix County is experiencing an alarming rise in cases of COVID-19. St. Croix County Public Health recorded 1,576 cases of COVID-19 in the county in the first 17 days of November. This is the highest level of cases we have seen since COVID-19 reached its peak in the county back in November of 2020.
As of Nov. 15, St. Croix County had the third highest level of community transmission of all counties in the state of Wisconsin. It's current level of community transmission is listed as high, which is the highest level on the Centers for Disease Control and Prevention's COVID Data Tracker. A high-level means that there is greater than or equal to 100 new cases per 100,000 people in the last seven days. 
Using this calculation, St. Croix County has a higher level of community transmission than the states of Michigan, Minnesota and Wisconsin.
With this surge in cases, local hospitals have been experiencing critically low bed capacity. According to Public Health data available on the St. Croix County COVID-19 Dashboard, 31 people were hospitalized due to COVID-19 in western Wisconsin hospitals as of Nov. 17. As of this date, there are zero to four in-patient beds available in western Wisconsin hospitals and under 2% availability for adult ICU beds in the Twin Cities Metro hospitals. This impacts not only people seeking care for COVID-19 but also people seeking care for other health emergencies.
Pierce County Public Health
Pierce County Public Health is alerting residents of a critically high level of COVID-19 in the area. Pierce County identified 286 COVID-19 cases in the last seven days, as of Nov. 19, which is over six times the case level that would put the county in the CDC "high" category of community spread.
The positivity rate of COVID-19 tests in Pierce County over the last seven days is 19.12%. Anything above 5% is considered high. 
Pierce County reported four COVID-19 deaths last week.
"We had all hoped we'd never see a surge of this magnitude again," AZ Snyder, Pierce County health officer, said. "It's now clear that COVID-19 is following a seasonal pattern and that we don't have enough people vaccinated in Pierce County to create an immunity wall." 
Nationally, 80% of people 12 and older have received at least their first dose of the vaccine. This compares to 74% statewide and about 50% in Pierce County. Only 10% of the cases in Pierce County this year have been breakthrough infections among fully vaccinated individuals. 
High case rates in Minnesota and western Wisconsin have resulted in extremely limited hospital bed availability. 
"The ability of small hospitals in the region to transfer patients who need to be in an intensive care unit or on a ventilator to a hospital that can provide those services is extremely limited," Alison Page, CEO at Western Wisconsin Health, said. "There are not enough ICU beds and the situation could get worse over the next several weeks."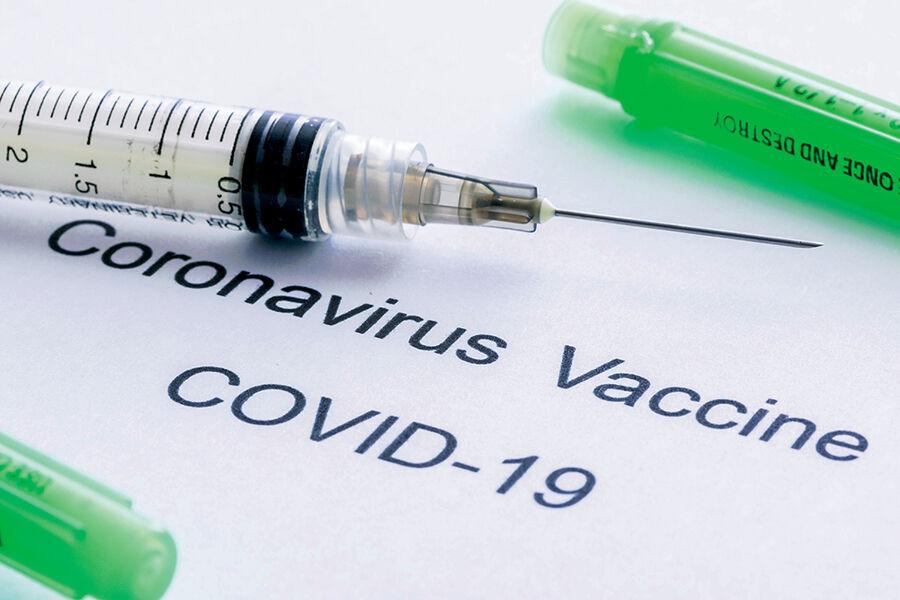 COVID-19 booster: a normal part of vaccine life cycle
UW Health
The COVID-19 vaccination campaign in the U.S. entered a new phase last week, with all adults being eligible to boost their immunity against the virus with safe and effective vaccines. 
Booster doses from Moderna and Pfizer/BioNTech improved the immune protection against SARS-CoV2 back to original levels, according to clinical trial data presented by the companies in their requests for authorization to the U.S. Food and Drug Administration.
In the case of Pfizer, its booster shot increased protective antibodies back to 95% efficacy, similar to the protection offered by the primary vaccine series, with real-world data from other countries showed strong effectiveness in preventing severe illness, hospitalization and death, the FDA stated in its authorization announcement Friday.
The authorized booster doses for people 18 years old and older, can be given to anyone six months after completing their initial vaccine series. The FDA and CDC have previously authorized a second dose of the Johnson & Johnson vaccine for all recipients of the original single dose and allowing people to choose a booster dose of any authorized COVID-19 vaccine.
The pandemic is now largely one of the unvaccinated and to help protect them and stop new variants from developing and spreading, getting a booster dose is a powerful tool in the fight against the pandemic, according to Dr. Jim Conway, pediatric infectious disease specialist, UW Health, and professor of pediatrics, UW School of Medicine and Public Health.
"Combined with the other tools we know work, like hand washing and physical distancing, booster doses can help protect us all and maybe, just maybe, start to bring normalcy to our lives again," he said.
It is important to note that the need for a booster dose is not a sign that the vaccines don't work, rather it is a normal part of vaccine development, Conway said.
"We've seen that, like any vaccine, the COVID-19 vaccine's potency wanes over time," he said. "Like tetanus or flu, we need to periodically get additional shots to pump up our immunity; it's completely typical and expected."
As the holiday season draws closer, there is added emphasis on getting a booster shot, according to Conway.
"If we all act now, it could be the best holiday gift you could give your family and friends – the gift of peace and security for the ones you care about," he said.
How to protect yourself and your community 
Recent data from the Wisconsin Department of Health Services in October shows that a fully vaccinated person was 5 times less likely to be infected, 11 times less likely to need a hospital bed and 15 times less likely to die than a person who was partially or never vaccinated. 
As of Nov. 17, 53.1% of St. Croix County residents and 46.2% of Pierce County residents 12 years of age and older were fully vaccinated against COVID-19. 
COVID-19 vaccines have been shown to be safe and effective against COVID-19. As more people get vaccinated for COVID-19 and follow the recommendations from public health, there is less risk of COVID-19 spreading, of future and more harmful variants forming and of people in our community experiencing preventable health issues and loss of life. If you have questions or concerns about COVID-19 vaccines, talk with a doctor.
With the upcoming holidays it is important that we all take the proper precautions to prevent the spread of COVID-19. To help keep our community safe, public health officials ask that you:
Get vaccinated

Get a COVID-19 booster shot when eligible

Wear a mask

Practice physical distancing

Stay home when you are sick, if your children are sick, do not send them to school

Wash your hands frequently

And get tested if you have symptoms or are a close contact
Visit the St. Croix County website to track COVID-19 cases in St. Croix County, for more information on COVID-19, how to get your vaccine, where to get tested and more. 
Make an appointment to get vaccinated in Ellsworth or River Falls.