Over the last few years, Hudsonites and organizations have been teaming together with the common and universal goal of inspiring others to join them in following one rule – the golden one. 
A simple eleven words guide Hudson's Golden Rule initiative. 
"Do unto others as you would have them do unto you." 
When Mayor Rich O'Connor was in grade school, he was provided a ruler, along with his paper, pencils and desk. On it read the Golden Rule.
"We knew the Golden Rule after the first week in first grade," O'Connor said. 
Each morning, as the school would stand to recite the Pledge of Allegiance, they would say the Golden Rule, too. 
Though, he admits as a first grader he may not have understood the principal, by third grade he began to grasp the concept and it has stuck with him ever since. 
"The Golden Rule is a principle of all major religions, including Christianity, Islam, Judaism, Buddhism, Native American spirituality and secular ethics," reads the 40,000 bookmarks distributed around the city over the last few years as part of the Golden Rule initiative in the City of Hudson. 
These, along with about 300 yard signs and 15,000 stickers are daily reminders of the principal. 
The initiative began as a response to, most notably, the political tensions and polarization, happening not only in Hudson but across the country.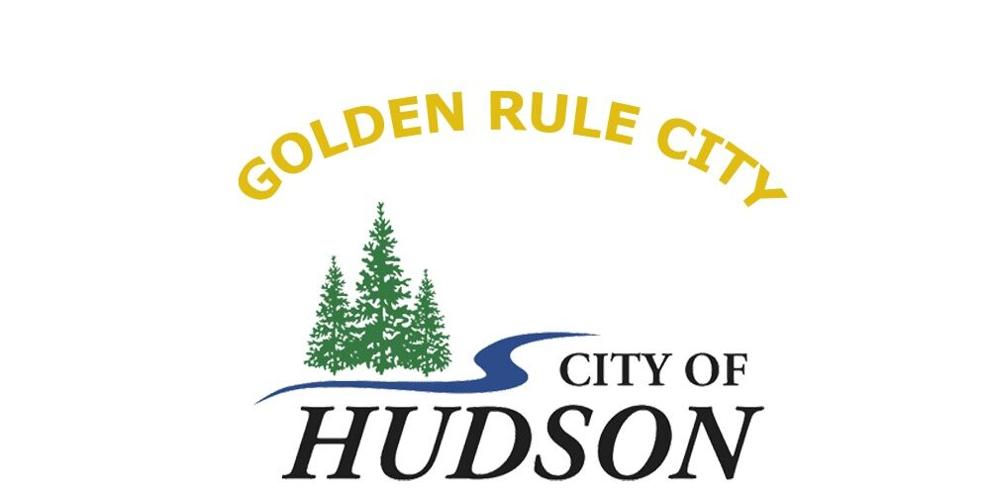 "It appeared though that wasn't just going to go away," O'Connor, one of the initiators of the movement, said. "So we needed to do something." 
Step one was to recognize that there was a problem. That was followed up by a plan to address it. 
"You can't just proclaim that we're going to be a Golden Rule City and not put any meat on that," he said. "We have to do something." 
Rotary, Kiwanis, Lions, Boy Scouts, Youth Action, and the library are some of the many partners and organizations who jumped on board to float the Golden Rule around Hudson. 
"Everybody's in," O'Connor said. 
Larry Szyman, campus and community pastor at Faith Community Church and part of the Ministerial Association, took on a big role, helping lead the initiative. 
Though reflected in many religions, the Golden Rule initiative isn't affiliated with a religious organization or political incentives. 
Szyman explained that it is political in the sense that it has to do with the body politic, the people, but it isn't partisan. 
The Golden Rule initiative is really about ourselves. 
It's not a way to point fingers at our neighbors, but rather an invitation to contemplate our own actions, responses and relationships with others in our communities and beyond. 
"The Golden Rule cannot be coerced, it's something that's got to be internalized," Szyman said. 
There aren't metrics for an initiative like this, but O'Connor hopes it has had some part in creating a more welcoming and respectful community. A community that prioritizes listening and understanding those with different opinions than our own. One that finds ways to appreciate and acknowledge the importance of peaceful disagreement. A population that uses the Golden Rule as a personal reflection tool. 
It's not about perfection, but rather about progress. 
As a way to celebrate those values and the community of Hudson, the Golden Rule initiative is hosting its first ever Booyah. 
Booyah is a thick stew, typically cooked in large quantities in a kettle outside. Believed to have European origins, Booyahs is a beloved practice in much of the upper Midwest. 
Taking notes after North Hudson Pepper Fest hosted one last fall as a fundraiser, the City of Hudson will have its own on Oct. 1 and all are welcome, Hudsonite or not. 
The cooking will begin in the wee hours of the morning, but the celebration will begin at 2 p.m. and continue until 6 p.m. 
The free family event will feature the Booyah, which includes chicken, beef, pork, potatoes and vegetables, as well as games, activities and visits from Clifford the Big Red Dog, Pete the Cat, Cinderella and emergency vehicles. 
Cost of the Booyah varies. Other available food will include hot dogs, baked goods, beer, soda and more. 
Though the event is temporary, hopefully making an appearance once a year, the Golden Rule initiative is here to stay. At the moment, there are no plans of slowing down or ceasing celebrating the principal. 
Yard signs are still available and often able to be found at community festivals and events, but can also be picked up from the mayor at City Hall, 505 Third St., or from the Hudson Area Public Library, 700 First St.