The Purple Astronauts team, composed of Hudson eighth grader Lucia Berg, ninth grader Teja Mannem and tenth graders Ellie Bower, Derek Bogusz and Owen Maahs, have a chance to win an out-of-this-world competition – to send their experiment to space. 
Thanks to Chris Mick with Space St. Croix and Higher Orbits' Go For Launch! program, about 15 Hudson students participated in a space intensive workshop over the weekend of May 20-21. 
They broke into teams and learned from the pros. How many people can say they've met a real life astronaut? These kids can.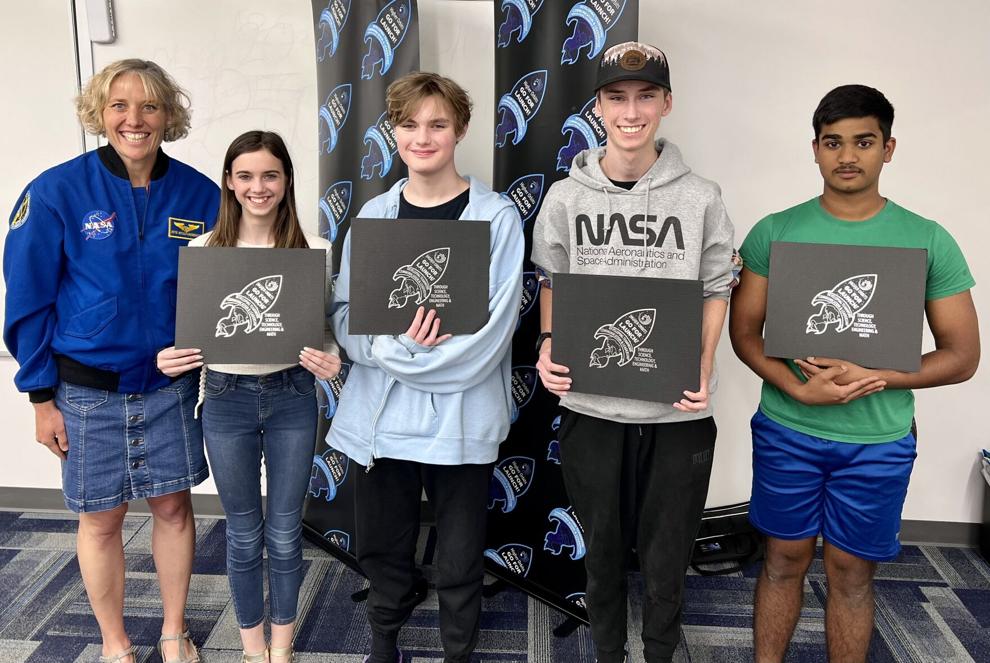 Dottie Metcalf-Linderburger, retired NASA astronaut, visited Hudson to work with Michelle Lucas, who previously worked at NASA Johnson Space Center, and Katy Thompson, a recent graduate of Embry-Riddle Aeronautical University, on presenting students with a unique STEM path – to space. 
Students spent the weekend working in teams on experiments with the chance to send them to space while learning from women in the field. 
The winning Hudson project was designed by the Purple Astronauts. It involves two cylinders – one for holding saltwater and the other freshwater. When it reaches space, a syringe will inject samples of two different cultures of algae into the cylinders. The experiment attempts to determine if one culture of algae functions better in a microgravity environment than the other strain. The results could have implications for food production, filtration and oxygen production.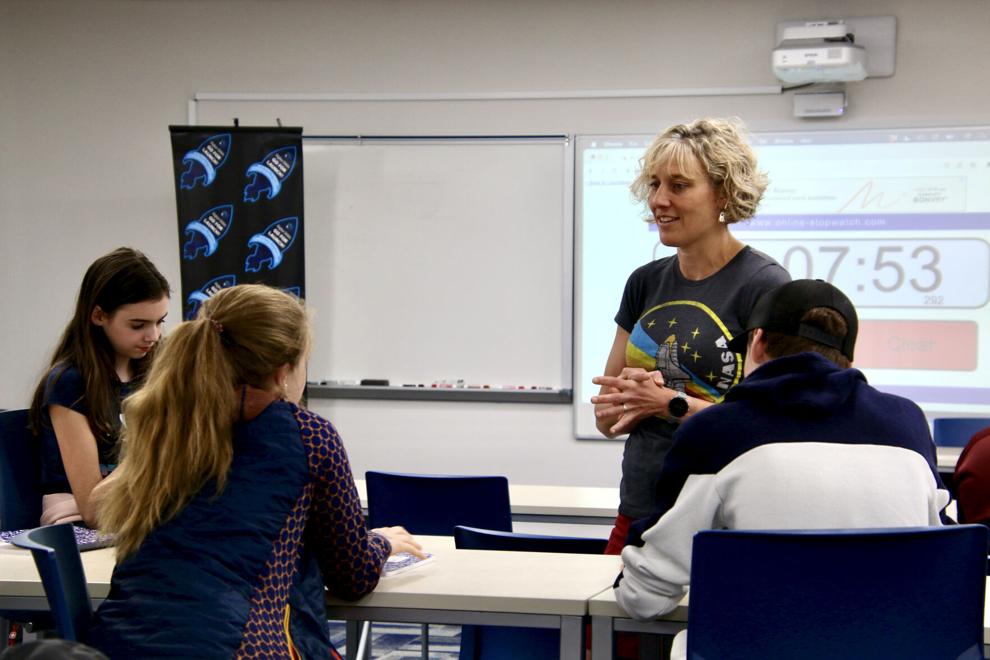 The winning project will compete against other winning designs from other Go For Launch! programs later this summer and fall. An overall winner will be announced at the end of 2023. 
Should the Purple Astronauts' project win among the many, it will fly to space and the experiment will be conducted onboard the International Space Station in 2024, pending launch schedules. 
Mick thanked support from the Hudson Chamber of Commerce, the Hudson Area Public Library, Hudson High School and Erbert & Gerbert's.