The two leading candidates for the Republican nomination in the Wisconsin governor race came to Hudson Wednesday, July 13, in appearances separated by just a couple of hours.
Tim Michels walked a couple of blocks in downtown Hudson in the afternoon and then talked with about 40 supporters at the Smilin' Moose Lodge Bar and Grill. Rebecca Kleefisch met with 60-plus supporters jammed into Jonesy's Local Bar and Grill that evening.
Both cited their conservative credentials – opposition to abortion, support for gun rights and reducing taxes – but each candidate's loudest cheers came when they called for the defeat of Democratic Gov. Tony Evers in November.
"Together we're very powerful," Michels said to loud cheers. "Together, we can win. Together, we get rid of Tony Evers."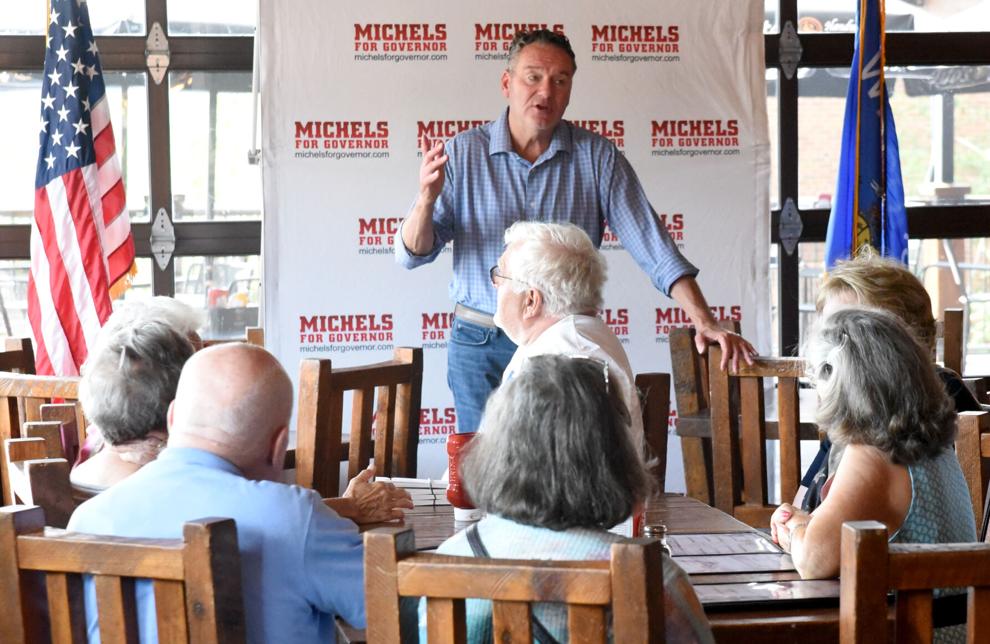 "I'm telling you right now that I am a proven conservative fighter, I have won statewide four separate times and I am about to do it again," Kleefisch said. "You guys, I am the only one who can beat Tony Evers this fall."
The race is close, according to a statewide poll released June 22. 
The Marquette Law School Poll showed a virtually tied race. Michels is the choice of 27% of Republicans (including independents who lean Republican) and independents who say they will vote in the GOP primary for governor. Kleefisch is supported by 26%.
The other candidates trail far behind. Tim Ramthu is the choice of 3%, and Adam Fischer is supported by less than 0.5%.
There is room for candidates to surge. A substantial 32% of Republican primary voters remain undecided, down from 46% who were undecided in the Marquette Law School Poll conducted in April before Michels entered the race with the endorsement of former President Donald Trump, an endorsement Michels trumpeted in his Hudson appearance..
The survey was conducted June 14-20,interviewing 803 Wisconsin registered voters, with a margin of error of 4.3 percentage points. 
So what differentiates the two candidates who will face off in the Republican primary on Aug. 9?
Michels cited his background, "my real life experience," as the differentiator in the race.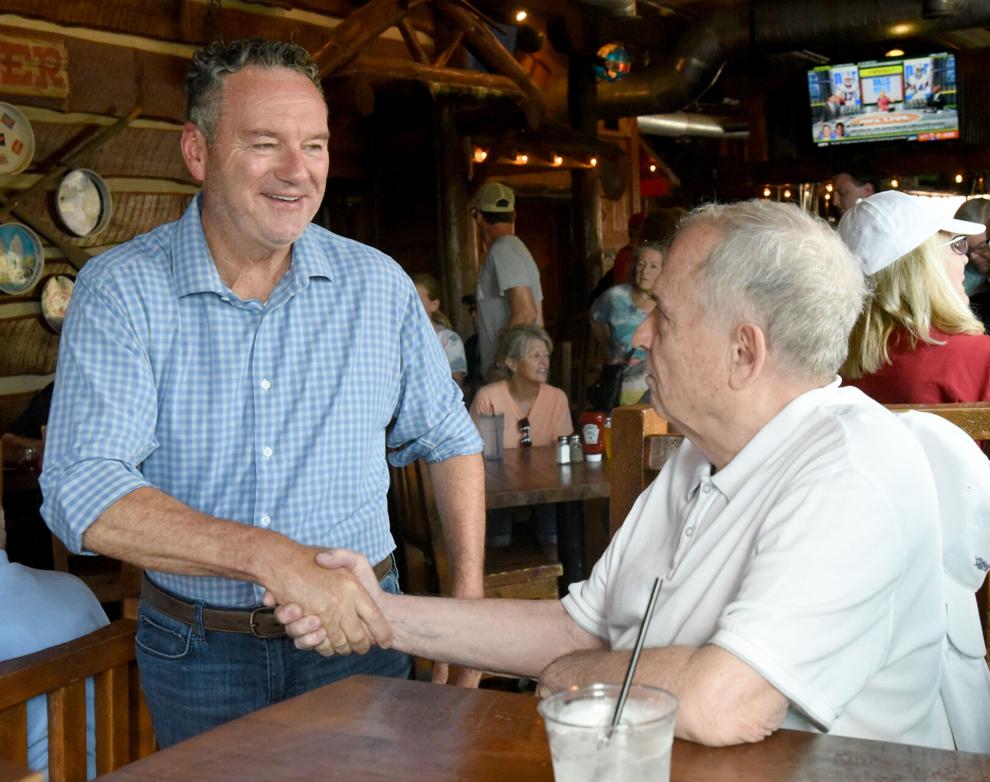 "I have proven executive experience of being successful and getting things done, and the only one in this race that has ever employed anybody," he said. "I'm an employer. I'm a job creator. I'm a person that knows how to read a balance sheet, knows how to read into an income statement.
Michels calls himself a political outsider.
"People are ready for change," he said. "Our saying is, 'If you like politics as usual, then vote for the usual politicians. If you want a change then we need to vote for different people, outsiders, businessmen, not career politicians."
Kleefisch cites her record as a former lieutenant governor who fought back a recall attempt. She calls herself a "K-12 mom who lives on a budget."
"I'm also not an out-of-state millionaire," Kleefisch said. "Now I share this with neighbors across the state, the concerns of inflation and trying to live on a budget."
She talks about her kids being locked out of schools during COVID-19 "and Tony Evers' bad decision-making."
"I suppose more than anything, I'm a proven and tested conservative reformer, and that is one thing that nobody else shares," she said, "I have won four times statewide. I've been tested against this liberal mob and the liberal money that will come up against me."