A group of churches wanted to provide a space for fellowship. A space not limited, but open to all. A space for community. And what better way to gather than over food. 
They created HOME Meal – Hudson Outreach Meals for Everyone.  
Today, eight churches provide two meals a month, at no cost, for anyone and everyone in the community. 
Since its inception in December of 2005, HOME Meal has served about 30,000 meals.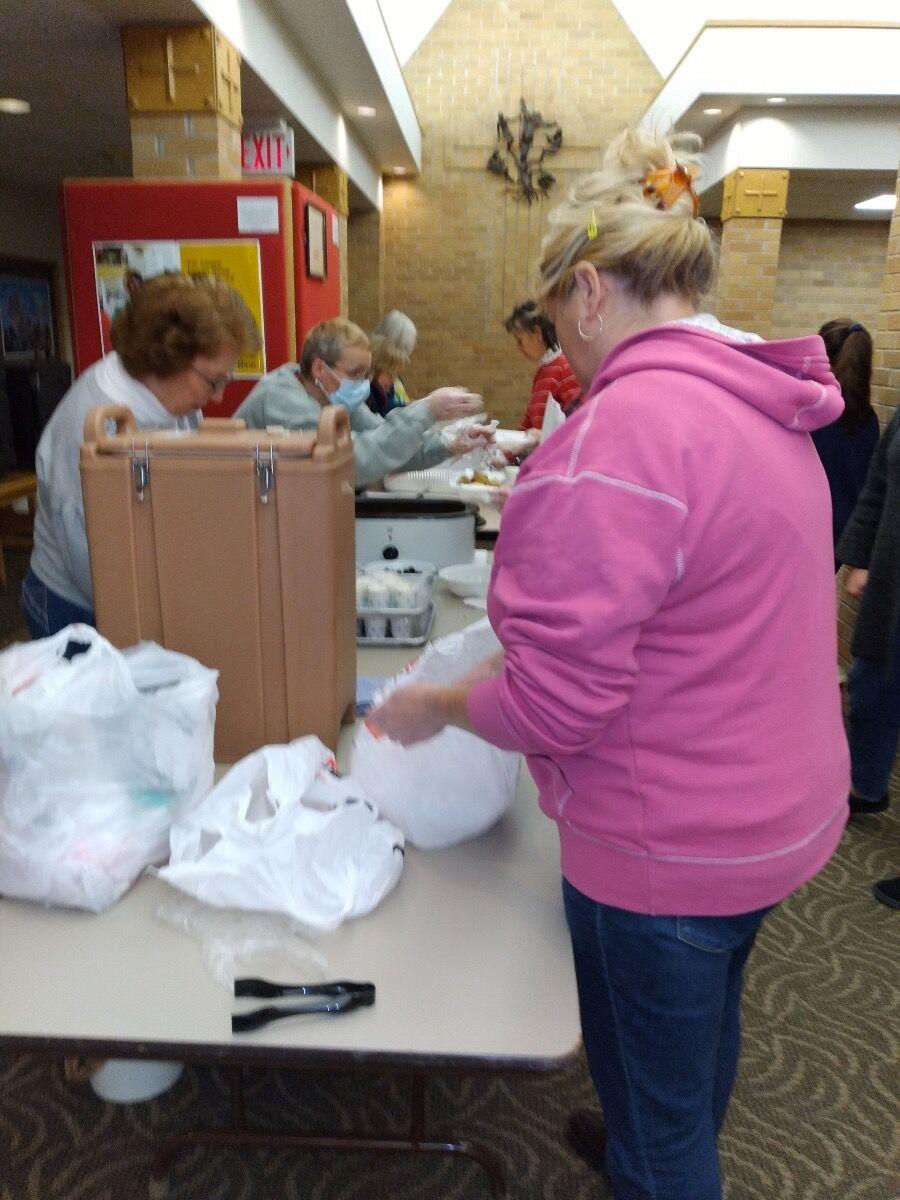 On the first and third Thursdays each month, from 5-6 p.m. at Bethel Lutheran Church, volunteers will gather to prepare, cook and serve a home cooked meal. All are invited. 
Brain Ullom was part of the founding team that began the program 16 years ago. Since then, he has been regularly involved. 
"It's a meal for everyone," he said. 
Many of the volunteers, like Ullom, are long-term.
"We have volunteers that show up every time," Ullom said. 
Not unlike the rest of our world, the HOME meal has been impacted by COVID-19. For a short period of time, the program had to shut down almost completely. 
For about a year, Ullom and other volunteers worked with local restaurants to provide meal vouchers, as HOME was unable to cook and offer meals of their own. 
HOME has begun to serve meals again. The only difference from serving meals pre-pandemic is that the meals are now served to-go. 
This inhibits one of the most valued aspects of the program. Each HOME meal attendee has a story, which could be shared in fellowship during the meal. 
"That's when this ministry really worked well," Ullom said. 
Even through the trials of the pandemic, the churches and volunteers never asked for donations. Each church donates to the meal ministry, so there is no need to request a free will donation at or outside of the meals. 
"The churches are generous enough," said Ullom.