HUDSON -- The housing boom is seeing widespread impacts across the country  with homes selling quickly at high prices — and causing increased difficulties for low-income families in need of affordable housing. 
For St. Croix Valley Habitat for Humanity, that means they're facing additional challenges to helping those in need of safe, accessible homes. 
"It burdens those who can't afford to make those changes or even have a home -- they may rent at this time -- it prices them out of the market," Executive Director Kristie Smith said.
Families in need
In Wisconsin, 1 in 10 households spends more than half of their income on housing, putting them in a severe cost burden. In St Croix County, more than half of renters are cost burdened, meaning they spend 30% or more of their income on housing. 
Ideally, families should be devoting only a third of their income to housing. When that amount goes up, it leaves less money on the table for food, education and health care, Smith said. 
"When the housing market is doing well, that starts to shift that divide even greater," Smith said. 
COVID-19 has also created additional burdens on households. 
In the area, between 1 in 8 and 1 in 10 are in need of a safe space to live, Smith said. 
"That number is surprising when you think it's 8-10% of our population," she said. 
In the Hudson ZIP code, home prices are up 28.5% from May 2020 to May 2021. 
"So you think about what that means to the idea of affordable housing," Smith said. 
The average median home price in the area is $392,000, Smith said. Housing has been at a higher demand in the area for years now, Smith said. 
"You'll see how tough it is to find something that's not over the market price," she said. 
Habitat now has more people looking for housing.  
Habitat works with low-income families to find them housing that is affordable and safe. They are facing rising costs of materials and lots in that mission. 
The housing boom has created an increased demand for lumber and housing material, raising the total cost of providing homes. 
"So when we get to the process of actually building a house, we have costs that we've never experienced before," Smith said. "And so making it affordable for a homeowner means we need to find more funding opportunities to bring down that cost."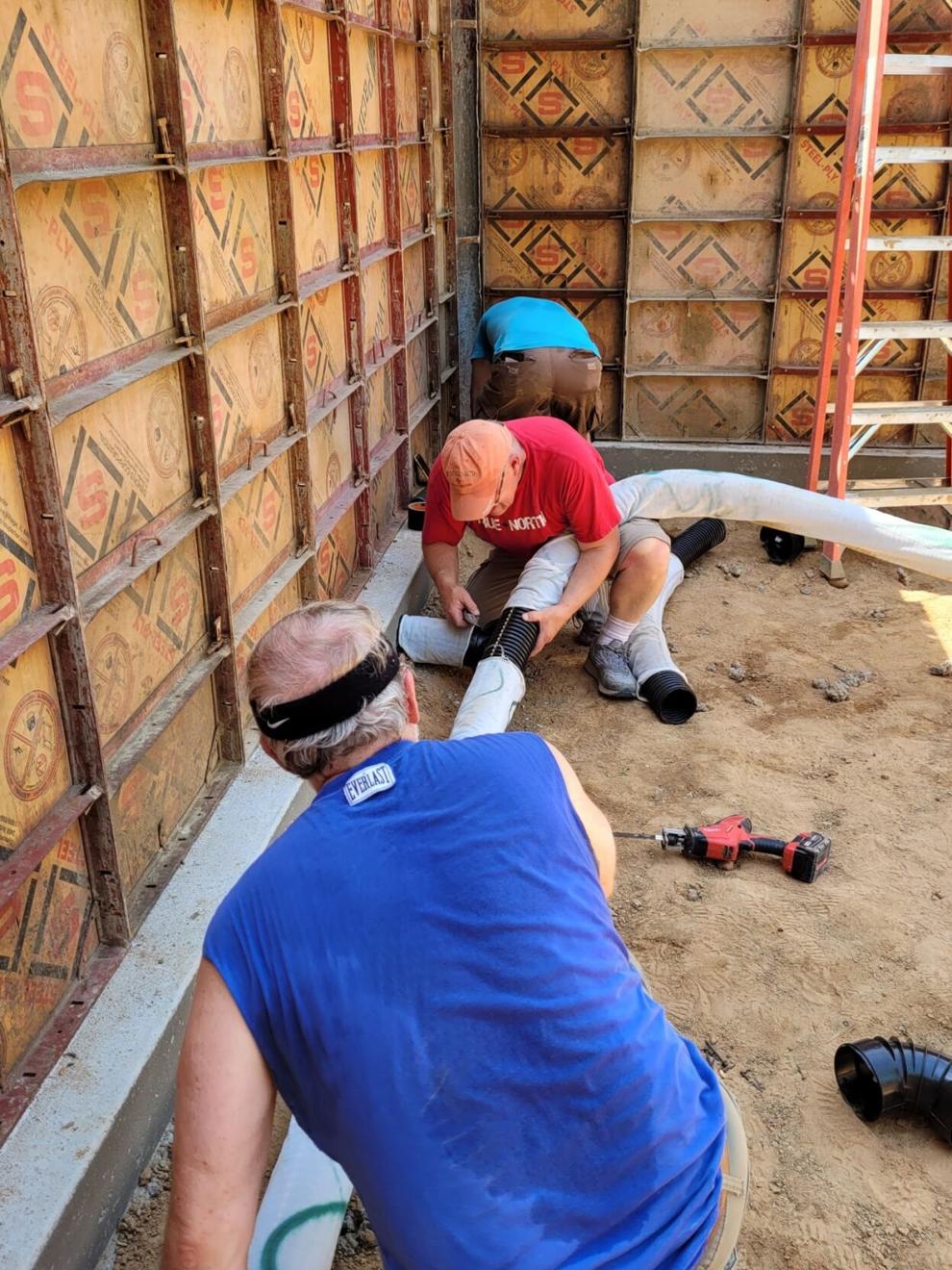 How Habitat helps
St. Croix Valley Habitat for Humanity is currently accepting applications for those in need of housing. 
To qualify for Habitat's assistance, families must currently have substandard or unsafe housing, be willing to volunteer between 350-500 hours on the build and meet income qualifications based on family size. 
Those who qualify partner with Habitat to either build the house for the ground up, or occasionally rehab existing homes. 
The process of building can take up to a year, Smith said. 
That means they often can't directly help those who call in need of immediate temporary housing. Community partners in the area can fill that immediate need, though. 
"It's hard when you get a phone call from someone that says, 'I'm facing eviction for whatever reason and I've got children and I don't know what to do,'" Smith said. 
Habitat for Humanity has been fortunate with its support from local partners as well as individual donors, Smith said. With the greater need for and higher cost of housing, that support is more necessary than ever. 
"We do really rely greatly on support from our community," Smith said. 
Those who wish to donate or volunteer with the organization can visit scvhabitat.org. Habitat is looking for volunteers on its new home project in New Richmond right now.
Looking ahead
Habitat for Humanity is looking toward the future, and hopes things will begin to settle again by this time next year. The biggest concern is lot cost, Smith said. 
"We try to have two to three lots in our inventory at all times, so that we can plan for the next build season, and we are really worried about the cost right now for when we need to look at replenishing next year's lot supply," Smith said. 
The organization has been fortunate in the past to receive lots in donations or at a significantly lower cost from builders and farmers. 
"We're just always looking for those opportunities," Smith said. 
St. Croix Valley Habitat for Humanity has built 71 homes in its 25 years of operation. Next year, it plans to do two to three homes.