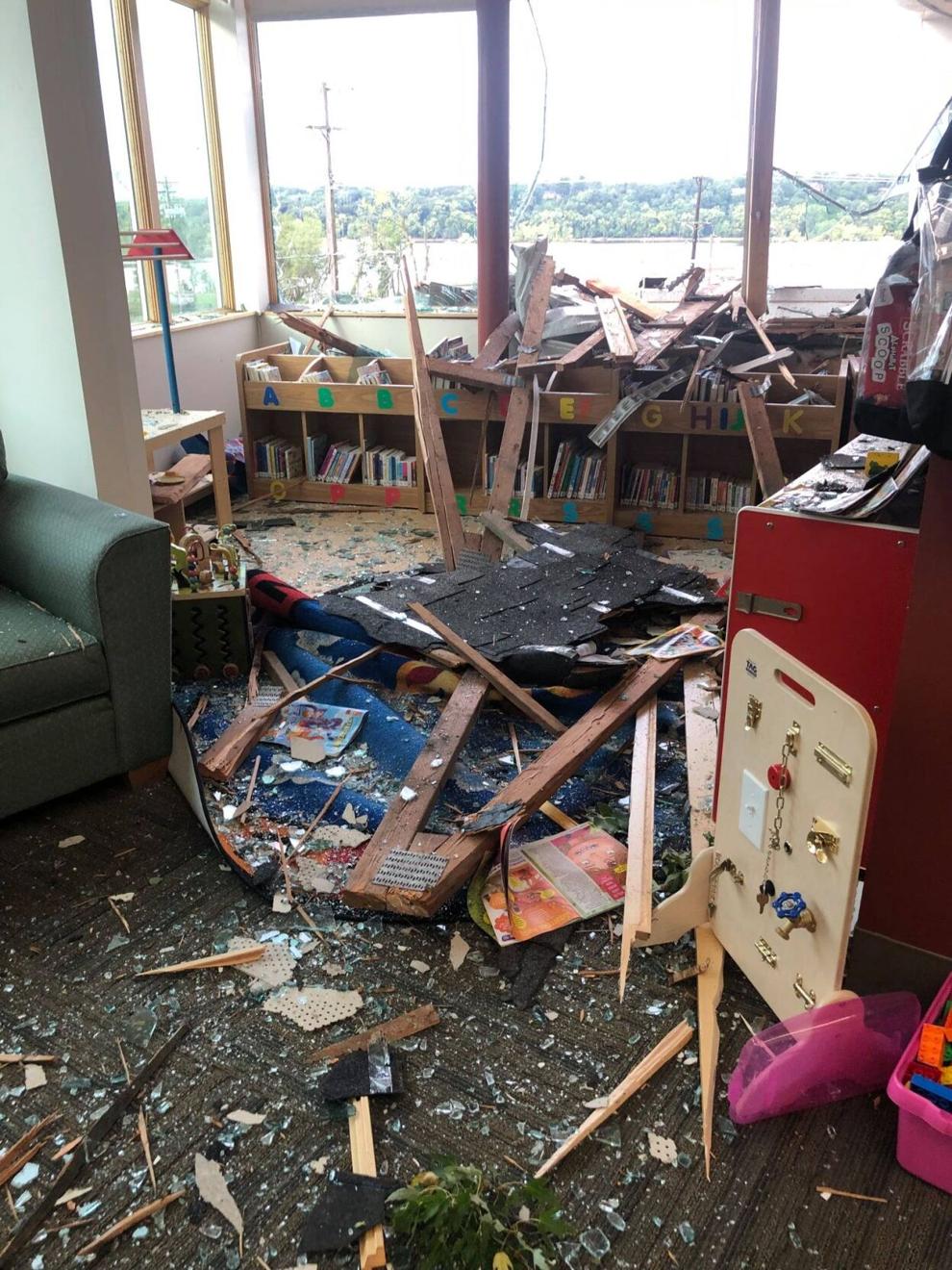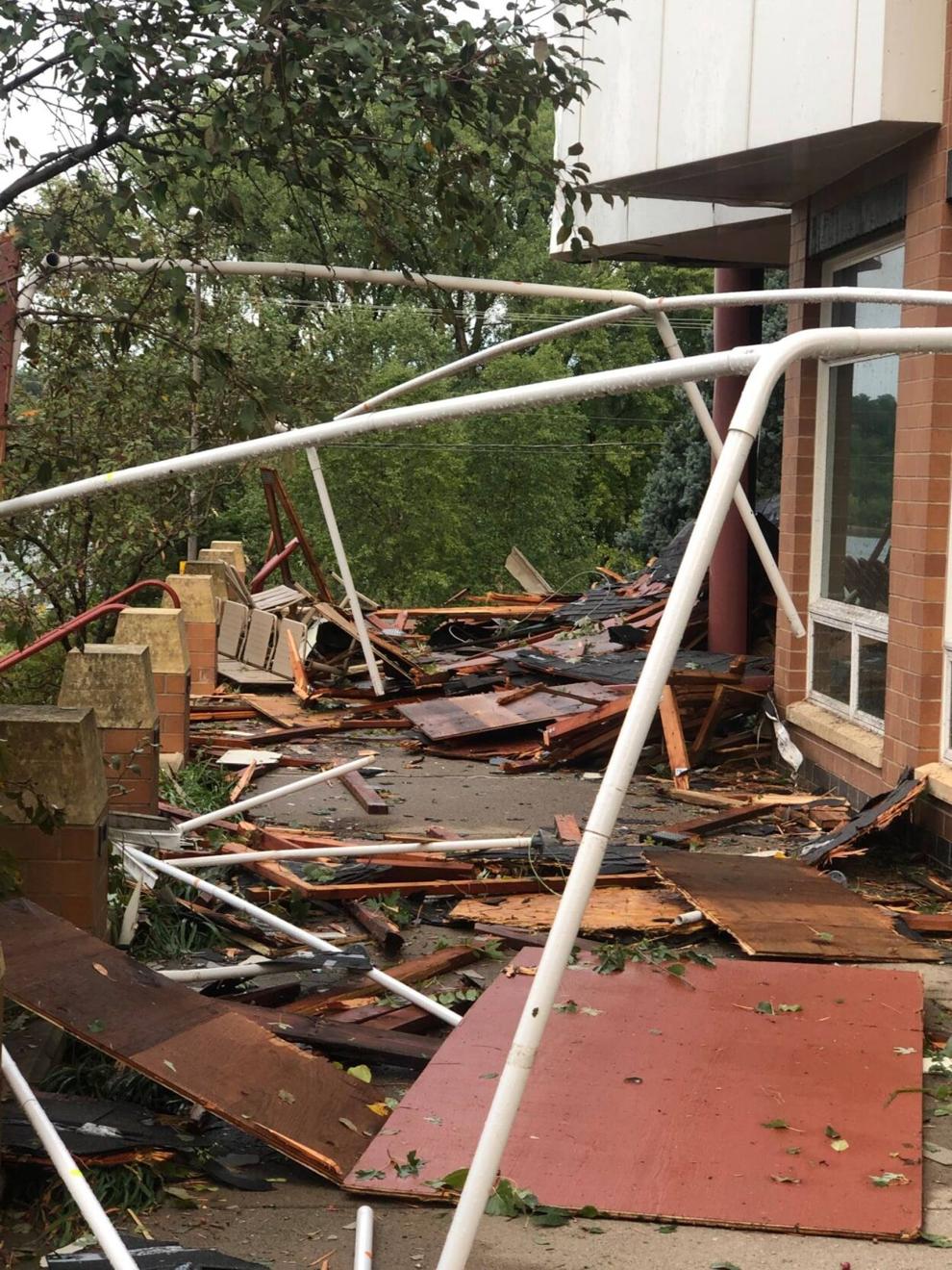 A severe storm passed through the Minnesota Metro area and parts of western Wisconsin last night, including Hudson. 
The Hudson Area Library posted on its Facebook page earlier this morning that it would be closed due to storm damage. 
Library Director Shelley Tougas was contacted early this morning and arrived at the library shortly after 5 a.m. "I was stunned," she said. 
It had appeared that the beach house roof had blown into the building and the upstairs windows shattered. Though the rest of the building seems to be intact, Tougas explained that the library is waiting on word from engineers as to the state of any structural damage. 
"We will want and need community support in the coming weeks," said Tougas. "One thing the pandemic prepared us for was a closed building." As soon as the building is deemed safe, the library will resume curbside pick-up. 
An emergency library board meeting will be held on Zoom at 5 p.m. tonight, where an update on storm damage will be provided.
The Hudson Police Department has also been posting updates on it's Facebook page about area damage including the following from early this morning: 
Power lines and trees down everywhere

1st Street is closed

The lower portion of Vine Street has trees and power line

7th Street hill has power lines and trees down

Many roads are impassable

North Hudson bridge is closed
Hudson PD also recommends reducing speed in order to see any lines that are down. 
According to the Facebook post, the south side of the interstate has power and appears to be okay and 2nd Street is open.