Hudson Physicians expects to break ground in May on a 12,500-square-foot facility in New Richmond. 
The New Richmond Medical Center will host six primary care doctors, rotate four specialty physicians and see about 200 patients a day. 
The new Hudson Medical Center is set to open in January 2023, quickly followed by the New Richmond Medical Center, 525 N. Knowles Ave., in February 2023.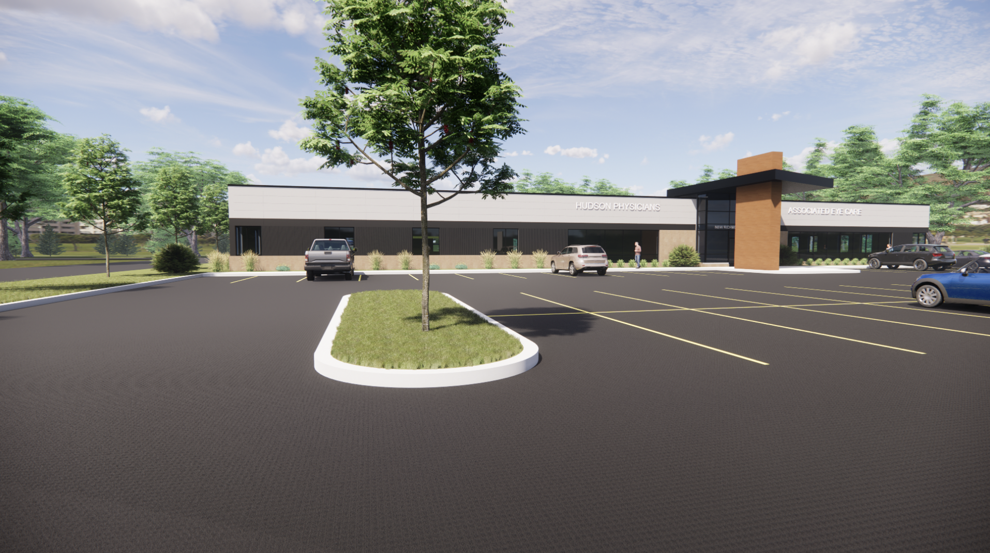 As the largest medical group in the county, Hudson Physicians is helping bridge a health care gap in western Wisconsin, expanding care in local communities. 
"The area's growing enough, it can support it," Hudson Physicians CEO Matt Brandt said on the Optimal Health podcast by Hudson Physicians. It's nice to only have to drive 10 or 15 minutes, as opposed to 45 into the Twin Cities, for health care, he continued. 
With a full-service diagnostic lab along with x-ray, ultrasound and mammography services, the new center will provide first level health care needs, Brandt explained. 
An urgent care, providing walk-in access, with evening and weekend hours, also will expand service accessibility. 
After planning the $50 million construction project in Hudson, at the intersection of Carmichael Road and Hillcrest Drive, just north of Interstate 94, planning for the $10 million New Richmond facility was much easier.
In Hudson, physicians work in four teams of six. 
"Essentially we took the six doctor footprint and moved it to New Richmond," Brandt said on the podcast. 
Some of the staff at the New Richmond center will be staff who are currently working at the Hudson location, while others will be new to the clinic. Hudson Physicians expects to employ about 30 people at the New Richmond location. 
As in Hudson, the New Richmond Medical Center will partner with Associated Eye Care, who will lease part of the space adjacent to the Hudson Physician providers. 
Hudson Physicians, Associated Eye Care and Frauenshuh have partnered to own and develop the new center in New Richmond.