The smell of hot glue and the sound of a rain stick wrapped up fourth graders as they walked toward the Atrium Gallery at the Phipps Center for the Arts, cardboard bird in hand. 
Local artist Lana Sjoberg collaborated with Willow River Elementary School students and staff to create an immersive gallery exhibit for Migratory Bird Day. 
From floor to ceiling, one can play "I Spy" with paper plants colored by Kindergarteners, pipe cleaner critters and folded frogs. 
Sjoberg started this collaborative art project in 1995 when her son was a student at Willow River. 
The legacy continues this year, with a few new additions: a rain stick to add to the ambiance and a billowing waterfall. 
The gallery will be open and free at the Phipps Center for the Arts for all to enjoy through date.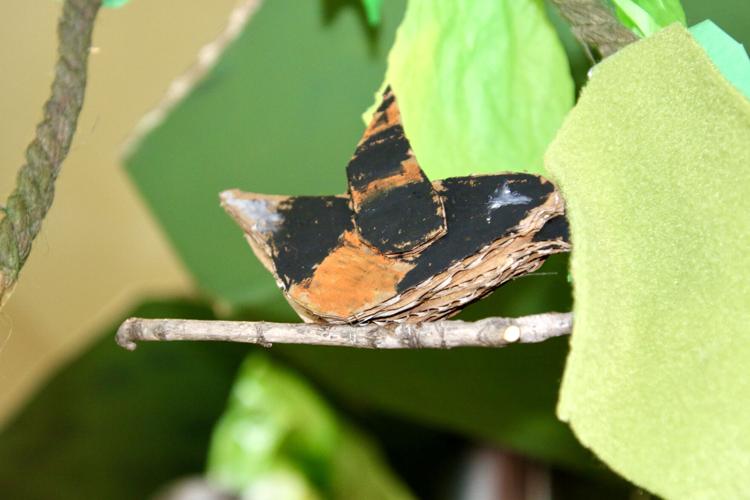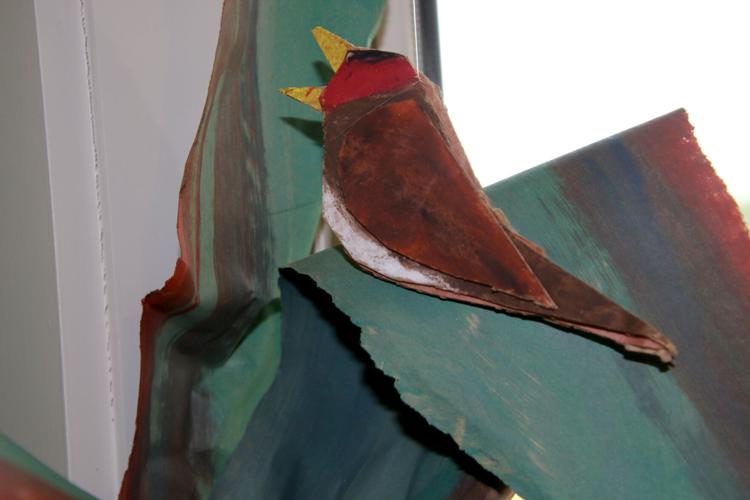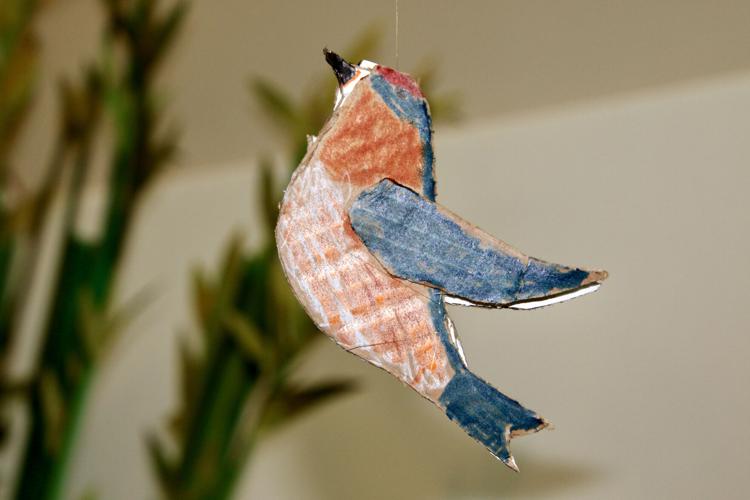 Birds for Migratory Bird Day
Willow River fourth graders spend time crafting their birds at school, but they also dedicate time to learning about them. When the classes come to hang their birds up in the gallery with fish line and paper clips, they know where their bird comes from, where in a rainforest it might nest and what other creatures it might steer clear of. 
Each step in the creation of the exhibit is intentional, as is the place a student chooses to put their bird. 
Tropical Wings, the Phipps and Carpenter Nature Center celebrated Migratory Bird Day with the Atrium Gallery installation, the gallery reception that evening and a Wings of Spring festival on Saturday, May 13.