Kelsey Iverson can't smell the aromatic fragrance that fills her home anymore, but guests are greeted with its sweet hug. 
For the last seven years, she's been studying the art of soap making. Her home, filled with the pitter-patter of five sets of kids' feet, ages 4 through 14, sits on the edge of Hudson. The property, and one of the most important aspects of the soap making process, holds a hobby farm. 
Goats, sheep and chickens live a happy, cared-for life on the "tiny" hobby farm.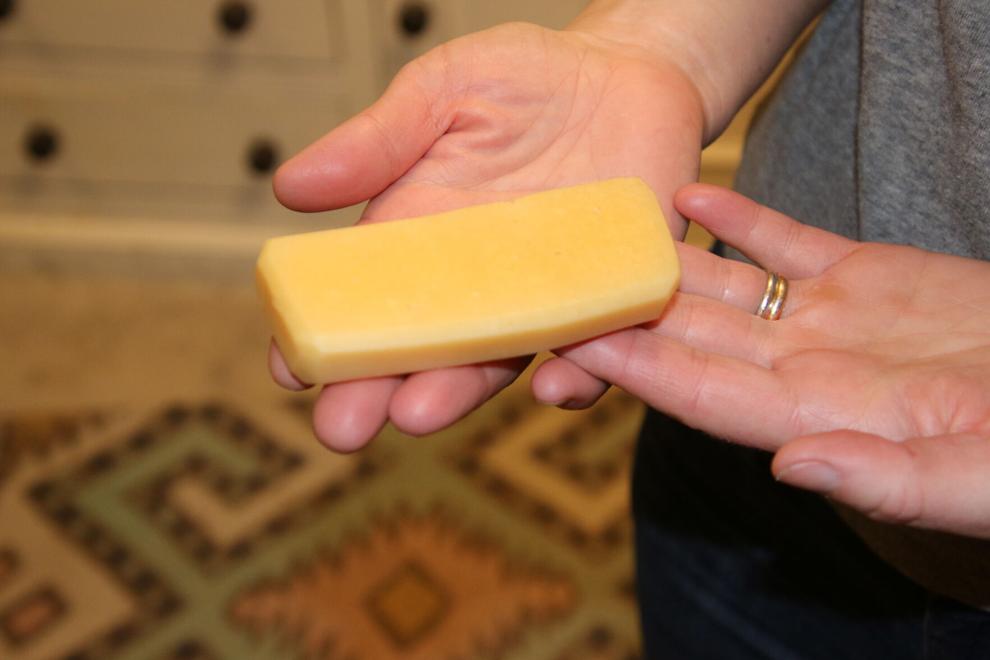 In addition to providing numerous life lessons for her children and food for the family, Iverson uses the goat milk for her soaps – the reason her passion took hold. 
"It started with three chickens," Iverson said. "Because my children eat a lot of food." 
Iverson's husband, Emanuele Marchisio, is from Italy. He helped her out with the name of the business. Mio means "my" or "mine" in Italian, "because what's more personal than a soap?"
Some of Iverson's family have autoimmune disorders. Her children often suffered from eczema. 
Raw goat milk, though illegal to purchase, has positive effects on both autoimmunity and eczema, according to Iverson's research. 
So she began using goat's milk from her farm to make cheese, yogurt and ice cream. When her kids didn't enjoy the goat's milk product much anymore, Iverson went to Plan B. 
She noticed during bath time how her kids would put the soap right into a puddle of water, not letting it dry out. 
No matter how many times she tried to get them to change the habit, she couldn't break it. She liked buying nice soap, so instead of purchasing nice bars to sit in a puddle, she decided to make her home with the surplus of goat milk she now had. 
Iverson hit the library. 
"I'm a perfectionist," she said.
Before she poured her first batch, she read what seemed like everything the library had on its shelves about making soap. She didn't want to start until she knew she could do it well. 
She poured her first batches and immediately noticed her son's eczema and dermatitis disappearing. 
From there, her farm and her projects grew. 
As a full-time stay-at-home-mom, her hands are often filled during the day, but when the kids' heads hit the pillow, Iverson gets to work. 
She estimates she spends about 12 hours a week making her products: creams, soaps, salt bars, candles and more. That labor results in about 150 bars of soap a week, plus the numerous other products she makes. 
"Soap is my passion," she said. 
Iverson makes a variety of soaps and products, all of which are a full body workout. With the help of her husband, Iverson is able to move the large vats of ingredients she needs to create. 
All of Iverson's products are non-toxic and eco friendly, things she and her family place high value on. They know what they feed their animals, which feed them. They know they're using safe products on their skin. 
They also use what nature gives them, whenever they can. Iverson uses various herbs and flowers from her garden in her soaps. The family composts and recently, they installed solar panels to limit their carbon impact.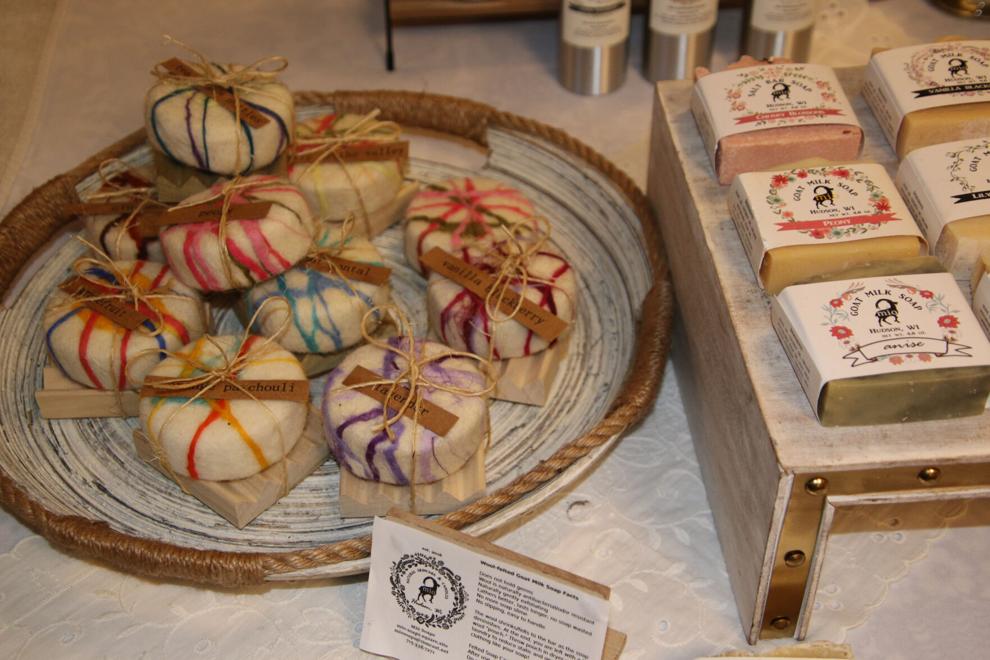 The behind-the-scenes work is a family affair. The family takes care of their animals together, and the children learn about the life cycle and treating all of the animals humanely. 
Sometimes the goats mistake "humanely" for "humanly." If they ever get loose, they come knocking on the front door for treats, and the family will take them for walks down the road on a leash. 
When the season is right, you can find the family at farmers markets and festivals in the area. 
Mio Soaps has a website where all of the products can be purchased, but they can also be found at stores in the area, including Kelley Gallery Art & Frame and Fresh and Natural Foods in Hudson and Whole Earth Market Co-op in River Falls. 
A full list of products and locations can be found at mio-soaps.square.site.