Of the estimated 150 people that showed up to see Lt. Gov. Mandela Barnes on Oct. 26, most were aware of his policies. With just under two weeks until the midterm elections his visit attracted supporters rather than undecided voters.
Barnes held his rally downtown at the Hop and Barrel Brewery. He was greeted with cheers and chants as he shook hands with supporters.
When Barnes took the stage to speak he made his opinion clear about the midterm elections.
"These midterms are as important as any election. It's our time now," he said.
Barnes's speech attacked Republican opponent Ron Johnson. He called out Johnson for working for himself, not the people.
"He doesn't represent the people. He represents himself and large donors," Barnes said.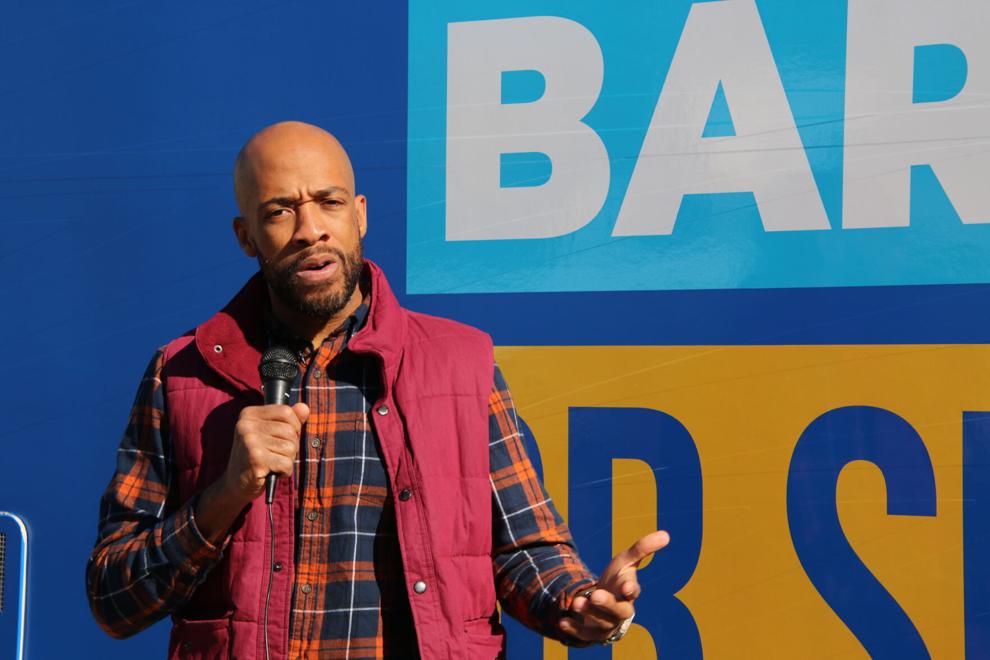 Barnes continued to discuss Johnson's stances. He blasted Johnson for supporting the repeal of the Affordable Care Act. He talked about Johnson's support for raising the retirement age to 70-years-old.
"When we win in November we can lower Ron Johnson's retirement age," Barnes said as the crowd roared.
Barnes discussed his plans on hot button issues including gun control reform, civil rights, reproductive rights and the economy. As he concluded his speech he repeated his opinion about the importance of the midterm elections.
"It takes all of us," he said as the crowd chanted his name.
Hudson resident Roy Sjoberg came to the speech to support Barnes. He has "excitement" about Barnes and was glad he got the chance to see him speak in person.
"It was a fantastic event. It was a joy to be a part of this," Sjoberg said.
Sjoberg decided who he would be voting for before Barnes came to Hudson. He said it was never going to be a hard decision on who he would be casting his vote for on Election Day.
"Johnson only cares about his backers," Sjoberg said. "I'm going to fight against someone who is against democracy."
Sjoberg said he feels the city of Hudson is "progressive minded." He expects residents to respond well to Barnes as a candidate when people vote on Nov. 8.
Carole Sauers is an election worker in Somerset. Like others in attendance she knows who she'll be voting for.
Sauers said the largest issue facing the country is the money involved in politics.
"We need to take big money out of politics. Too many politicians work to benefit the wealthy," she said. "The voice of the people is more important than the money."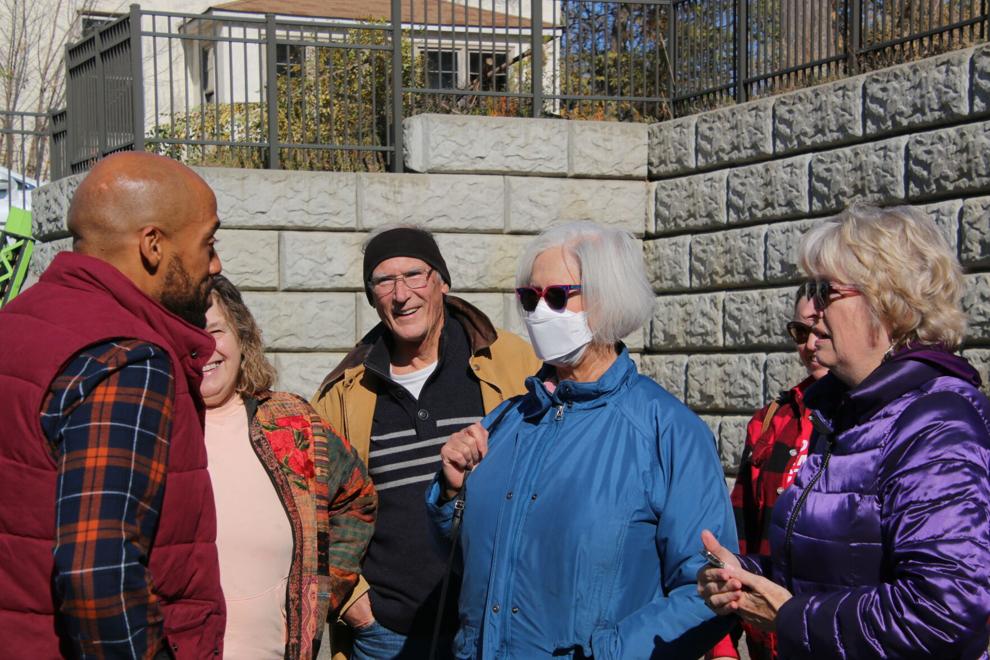 Paul Hambleton has already voted. That did not stop him from attending to show support.
Hambleton said he is "unhappy" and "frustrated" with Johnson. He said women's rights are the biggest issue on the ballot.
"Besides women's rights I would say civil and climate rights are the most important issues we are facing right now," he said.
Hambleton said the politicians around the country should focus on solving real life issues instead of creating problems. He added politicians should be able to find solutions to the problems instead of deflecting blame to others.
The race between Barnes and Johnson is one of the tightest in the country. Current polls show Johnson is leading.
The race has a national following since the result will impact who has control of the U.S. Senate.