Sitting beside Mike Hesselink in the hospital room, his sister Krystal Gaustad prepared for the worst.
Hesselink was in a coma, his body battling an infection called blastomycosis. Gaustad recalls discussing a celebration of life service.
Suddenly, Hesselink began to show improvement. 
"While in the intensive care unit he made the 'I love you sign' with his hands to (girlfriend Amy Hoag)," Gaustad said. "I knew that he was going to make it because that's our family's way of showing love."
Hesselink's family could not believe the dramatic recovery. Neither could doctors. Gaustad said they even gave him a nickname; "Miracle Man."
Sunday, friends gathered at Ready Randy's in New Richmond at a fundraiser for Hesselink.
Tables in the ballroom were full. Everyone in attendance was laughing, smiling and showing their support for The Miracle Man.
"It's always nice to see the community come together. It's awesome to see a turnout like this," owner Randy Calleja said.
A short time ago his friends and family weren't laughing after learning Hesselink was in the hospital fighting blastomycosis. 
Sunday was a celebration, a celebration of Hesselink's recovery. The event raised funds for his mounting medical costs and raised awareness of the infection that nearly took his life.
They held a spaghetti dinner fundraiser with a silent and live auction, bake sale and gun raffle. Three months ago Hesselink was in the hospital fighting for his life. His sister was by his side, planning for the worst.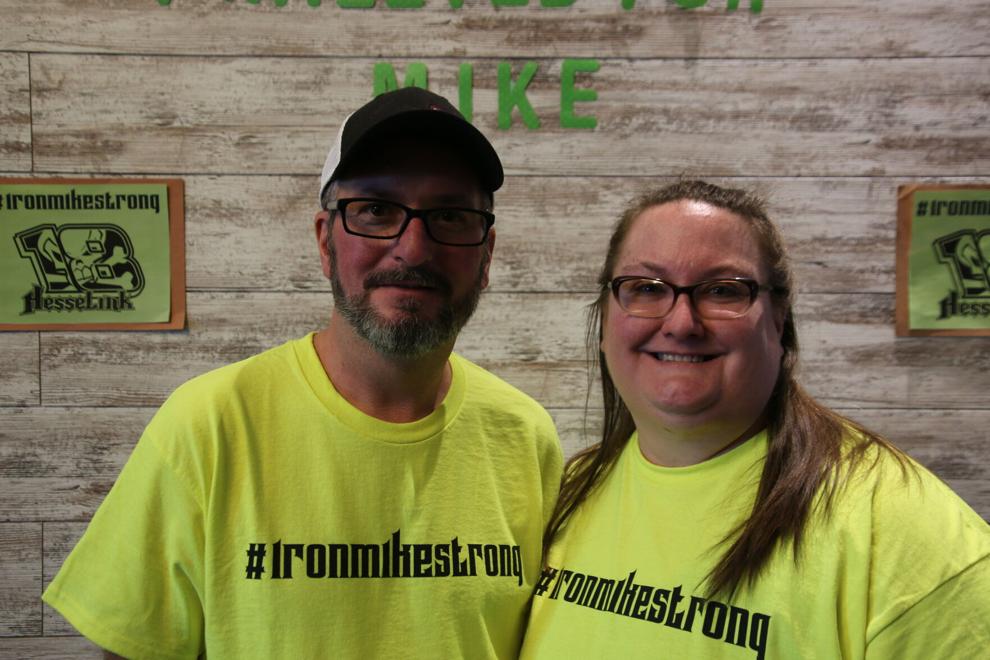 A healthy individual, Hesselink developed a cough in August. After weeks of coughing, he went to the doctors and was diagnosed with double pneumonia.
His condition worsened.
In September, Hesselink's foot began to swell to a point it became difficult to walk. One night his girlfriend came home from work to find him having chest pains and difficulty breathing.
"We immediately went to the hospital because we knew it was not good," Amy Hoag said.
Hesselink said he doesn't remember much after arriving at the Westfield emergency room. He was admitted to the intensive care unit and then moved to Regions Hospital in St. Paul for advanced care. 
Hesselink's health continued to decline. He went into a coma.
"This all happened in a matter of days," Gaustad said as she brushed away tears. "It was scary because we felt like he was going to crash."
He didn't though and came out of the coma and began recovering, earning his nickname of the Miracle Man.
Hesselink was discharged from the hospital a few weeks later right before Thanksgiving. Having Hesselink home for the holidays meant everything for Gaustad.
"I only wanted him for Christmas," she said with tears streaming down her face. "To have him home and healthy made our family feel complete."
Hesselink and his family may never know how he contracted the infection. Right now it's more important for family and friends to know he's healthy.
Gaustad came up with the idea of a fundraiser to help her brother and, at the same time, raise awareness about blastomycosis.
"Blastomycosis is here in our community. We want to make sure no other family goes through this," Gaustad said.
Hoag agrees the goal of the fundraiser was to increase awareness at local health clinics and hospitals about the serious disease. 
"They are already doing a good job with awareness, but we wish they would take it a step further," she said. "They know it exists, and they are trying their best, but we wish they could diagnose it earlier because it is treatable."
As awareness spreads, she hopes clinics and hospitals will be better prepared in the future with more resources.
Restaurant owner Randy Calleja is no stranger to hosting blastomycosis fundraisers. It's Ready Randy's third fundraiser in four years. 
"It's unfortunate that we have to hold these fundraisers for that reason," he said. "At the same time I love showing support for the family and giving back."
Gaustad created a rally slogan – #ironmikestrong for social media posts, a nod to his experience coaching his sons' youth hockey team.
Soon the slogan appeared in black text on neon green T-shirts around the community, a showing of support to Hesselink they had his back.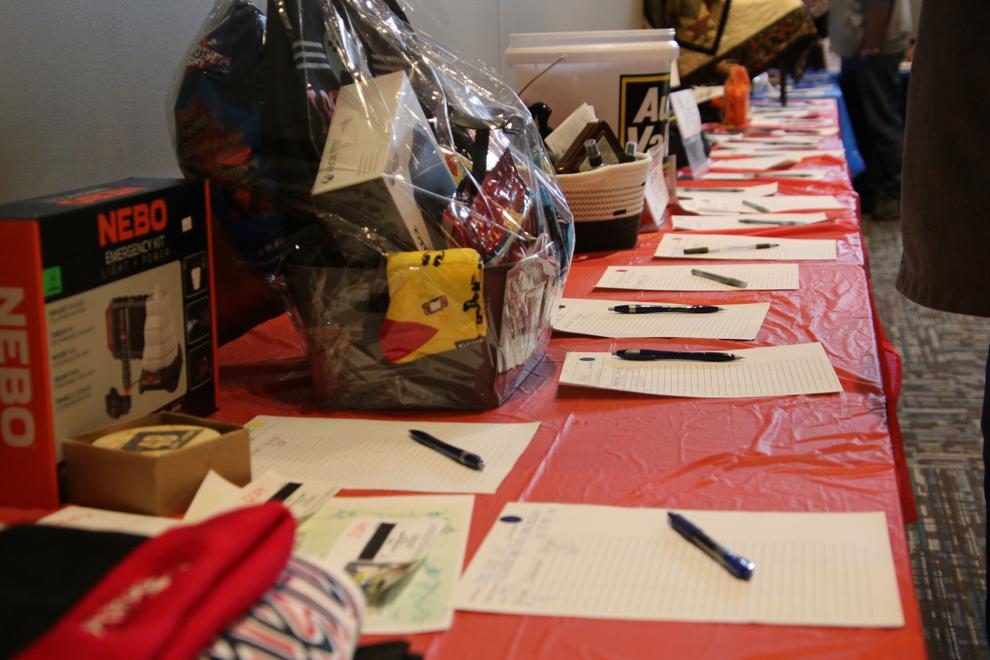 Hesselink said the support for the event was overwhelming. He is happy community members attended to show support but admitted parts have been difficult. 
"It was hard for me because I'd rather be a giver," he said. "To know we have people who want to give to me is special. It shows the power of community."
All proceeds of the fundraiser went directly to helping Hesselink recover including covering medical expenses and medication. With over 80 items to bid on, there was no shortage of options. 
"The community support has been wonderful. I can't thank them enough," Gaustad said.
According to St. Croix County public information officer Adam Kastonek, blastomycosis is a rare but potentially serious fungal infection that can affect humans and animals. The fungi that cause Blastomycosis is common across Wisconsin and can be found in moist soils, especially along waterways.
Infections can happen when soil with the fungi is disturbed and the fungal spores are inhaled. Illness can occur three to 15 weeks after breathing in the fungal spores. Approximately half of people who inhale the spores either don't become ill or develop a mild, self-resolving respiratory illness. 
Mike Hesselink and his family do not know where he contracted the fungal disease. One theory is his cabin which sits next to a lake. An avid outdoorsman who likes to hunt by the water, it's a possibility.
Another theory is that Hesselink contracted it while working for the city of Star Prairie. He works on outdoor projects.
Blastomycosis usually begins with mild respiratory symptoms, which often self-resolve but can progress to be severe and potentially fatal. The infection is treated with anti-fungal medications. The course of treatment can range from six months to a year depending on the severity of the infection and the person's immune status.
Blastomycosis cannot be passed from person to person, person to pet, pet to pet, or pet to person.
In early 2022, blastomycosis infections were identified in people and dogs in an area adjacent to the Willow River near Boardman, Wisconsin. St. Croix County Public Health began working with the Wisconsin Department of Health Services and the Centers for Disease Control and Prevention to investigate these cases. 
The investigation ended in late 2022. Although this investigation has closed, outreach and education about blastomycosis is ongoing.
Throughout the course of the investigation, there were four people and five dogs diagnosed with blastomycosis. Blastomycosis infections are rare, finding a small cluster like this is rarer still. With one to five reported cases annually, St. Croix County is not considered an area with hyperendemic transmission.