After three years in the Western Wisconsin Rural Family Medicine Residency Program, Dr. Andrea Knievel  will apply her knowledge at the new HealthPartners Clinic Hudson at Hudson Hospital and Clinic, 405 Stageline Road, as a primary care provider. 
It's hard for Knievel to remember a time when she didn't want to pursue medicine, except for a very short period of time when she considered law. 
Her mom tells her that when she was little, whenever anyone felt bumped, bruised or sick, she'd grab a Band-Aid, thinking it would help them feel better.  
Though a Band-Aid might not have cured the routine headache, care is in Knievel's bones and her newest endeavor will be to provide it to the patients at Hudson Hospital and Clinic. 
After growing up and graduating from high school near the Twin Cities, Knievel obtained her undergraduate degree, taking a few years off, here and there between then and pursuing a master's and medical school.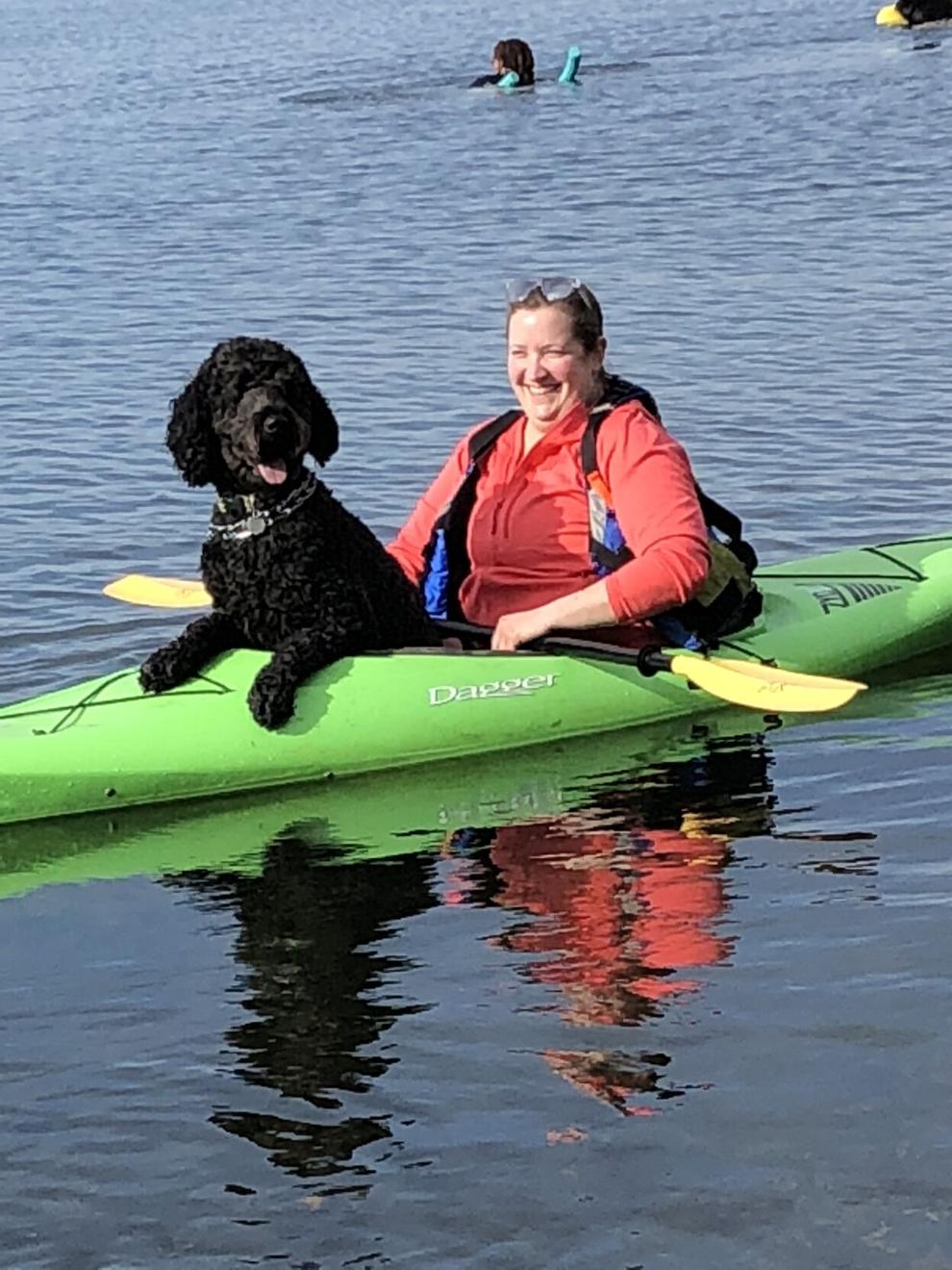 Students are required to do internship or postgraduate training after medical school, she said, so Knievel joined the Army. She had been in Alaska for five years by the time her stint with the Army was over and residency was the next step. 
"I'm only going to apply places I want to live and coming back home was one of those places," Knievel said about her decision to pursue the rural residency program in 2019.
Over the last few years, Knievel and her fellow resident, Jaya Durvasula, spent time at Amery Hospital and Clinic, Westfields Hospital and Clinic in New Richmond and Methodist Hospital and Creekside Clinic in St. Louis Park, Minnesota. 
As only the second class of residents in the program, which was launched in 2017, Knievel had a unique experience, both helping shape the future of the program and taking in all the teachings rural medical professionals have to offer. 
At urban hospitals, Knievel explained, there is often more provider turn over. In establishments like Amery and Westfields, Knievel was able to learn from doctors who had been in the same setting, serving patients in their small communities, for over 30 years. 
The program was launched by HealthPartners with the goal of increasing the number of primary care physicians who practice in rural and underserved areas of Wisconsin. Retaining a medical professional like Knievel is exactly what the program hoped to do. 
There are countless aspects Knievel is looking forward to in her new role, one of which is women's health care. 
"When I was in the Army, I was one of the only women in my unit, and I was the only female medical provider in my unit for a while," she said. Providing women with various forms of contraception was a service she provided to the military during her time and looks forward to continuing to provide for the patients in Hudson. 
For all of her patients – despite age, gender or health circumstance – it's more than just a fix when they step into Knievel's clinic. 
"I like it when my patients feel empowered," she said. 
Two of the ways she helps her patients achieve that empowerment is by encouraging them to ask questions about their health care and provide them with enough information that they understand their health care plan. 
Her dedication to her patients must be extraordinary, as colleagues during her residency sent their family members to see her. 
"I think [that's] the most rewarding thing I had happen to me in residency," Knievel said. "They trusted me to take care of their loved ones." 
Knievel's tentative start date at HealthPartners in Hudson, pending her licensure, is Oct. 3.