The city of New Richmond began a new tradition Monday night, June 20, when it held its first invitation-only swearing-in ceremony. The intent was to keep the focus of the ceremony primarily on the families of the new police officer and firefighters.
Following a welcome from Mayor Jim Zajkowski and invocation from Chaplain Kevin Morris, Police Chief Craig Yehlik Introduced new patrol officer Cole Reuter.
"At a time when recruitment into law enforcement is very difficult to say the least, we feel we have once again found a diamond in the rough. We certainly do not settle for second best around here, and the city of New Richmond is fortunate to have Cole Reuter in its ranks," Chief Yehlik said. 
Interim Fire Chief Josh Bell stepped to the microphone and introduced five new probationary firefighters.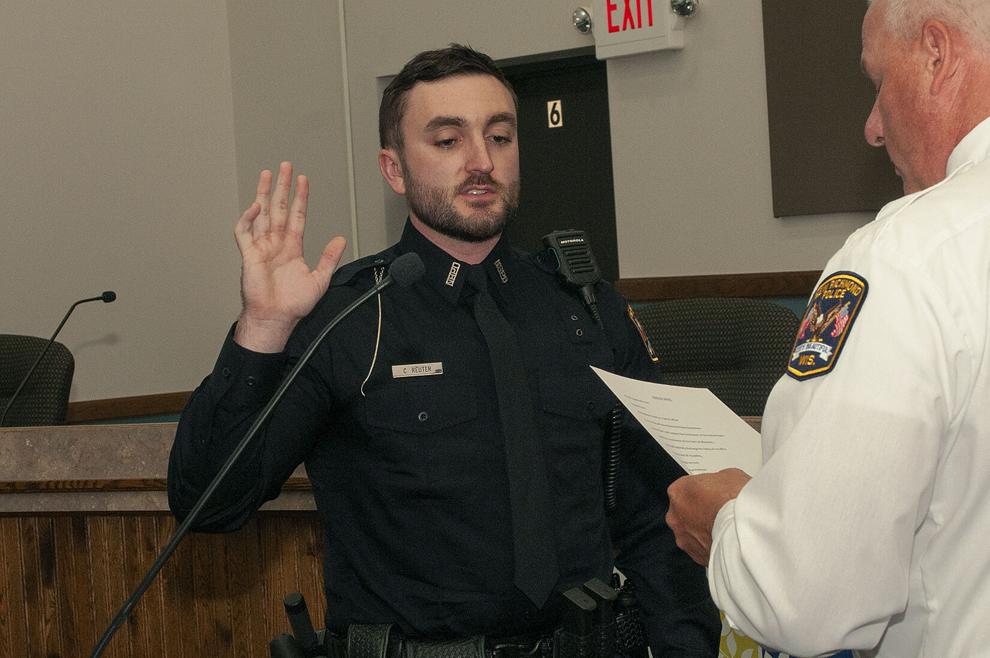 "Some of you come with some experience, and some of you have none, but regardless we are all here to help you. Whatever you need, don't be afraid to ask us. We're here to support you. We look forward to helping you grow into phenomenal firefighters to be able to serve this community," Bell said. 
One at a time, Interim Chief Bell swore in probationary firefighters Tyler Harris, Derrick Jacobson, Bradley Johnson, Kiel Kwiatowski and Michael Tobritzhofer.