American Engineering Testing completed the soil borings at the Arch Avenue site and corresponding geotechnical report for the new library in January. 
Three Sixty Real Estate Solutions representative Jeremy Novak was in New Richmond recently to continue soliciting input on the project. He participated in several small group meetings with stakeholders including students. 
A preliminary floor plan and an exterior and interior rendering for the new library were completed by project architect/engineer ISG in January and presented to the City Council and Library Board. Those renderings are currently on display at the library.  
The plan is for Library Director Monica LaVold and City Administrator Noah Wiedenfeld to begin  making the rounds in the coming months to meet with various groups to continue collecting public comments.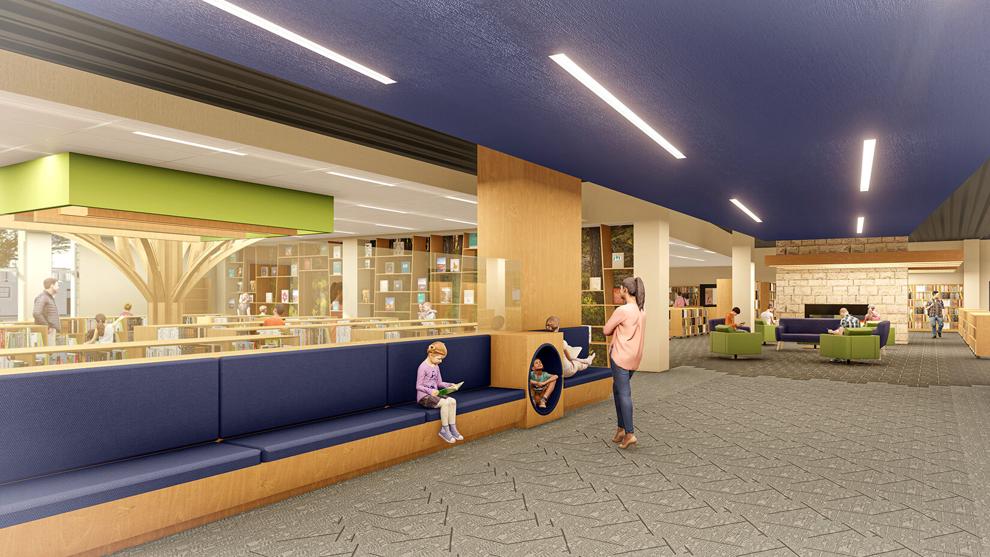 "Other than a handful of individual stakeholders, we have really only shared this formally with the Library Board and City Council. That said, the renderings are on display at the library now and will be up for at least a few weeks. We are currently planning to get out to local groups and organizations over the next months," LaVold said. 
Wiedenfeld has begun meeting with construction contractors in an effort to obtain a realistic estimate of how much the multi-use building could cost.
The library has set up a link on its website to the St. Croix Valley Foundation for anyone interested in making a financial donation to the building project. When last reported, the library had roughly $1 million dollars available to devote to the project.