New Richmond residents got their first opportunity to meet and ask questions of representatives from Three Sixty Real Estate Solutions Tuesday, Nov. 16, during a community meeting to discuss plans for the new library.
The city announced on Oct. 27 that it had chosen to partner with Three Sixty to develop, design and construct a new mixed-use public library at the site formerly known as the Community Commons at 421 S. Green Ave.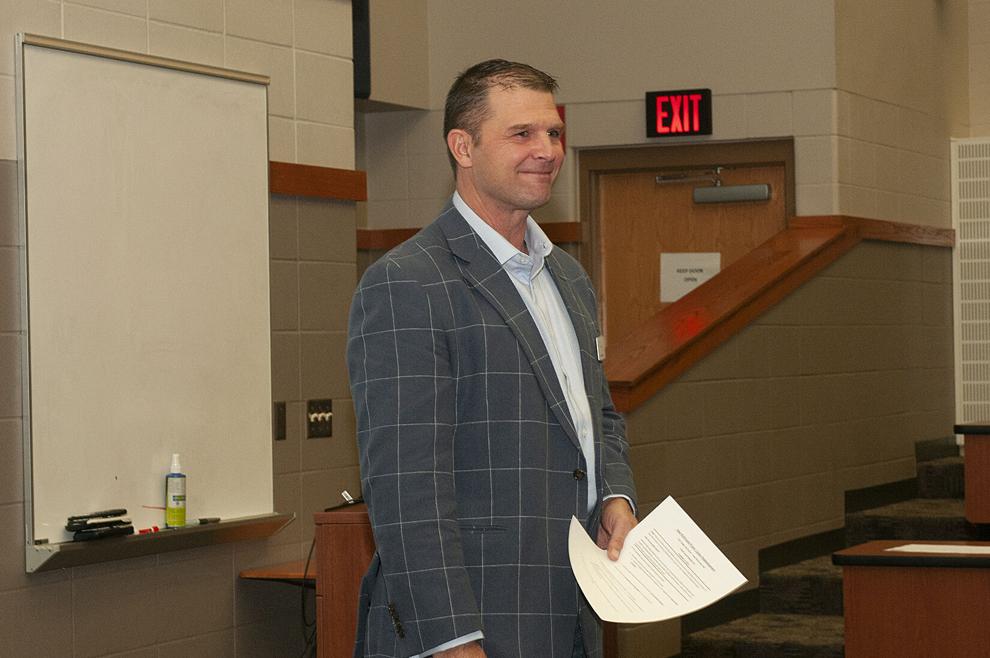 They're hoping a public private partnership can reverse a history of unsuccessful attempts to build a new library and address the funding fatigue being experienced by the community.
Friday Memorial Library was originally constructed in 1963 with the last addition being added in 1989. In 1963, the library served a community of 4,500 people. Today it serves a population of more than 22,000.
City Administrator Noah Wiedenfeld told the audience of about 70 people the library of the 21st century is no longer just a place to park books.  
"The 21st century library has natural lighting, open space, flexible furniture, power outlets and wireless internet throughout the building. There's a variety of meeting spaces whether you are meeting with two or three people or a large gathering of 50 to 75 people. We have off-street parking. The library is really becoming a multi-purpose community space where there are a variety of programs and activities throughout the day. It's not just a place where you pick up a book and return a book and go home," Wiedenfled said.
The City is envisioning a single site development that could include complimentary uses like high speed internet access, programming for a growing population of senior citizens, child care and housing for all stages of life while keeping the library as the primary focus all within walking distance of downtown. 
"We're looking at a blend of different uses: cultural, residential, commercial and institutional all in one space. This could be in one building, it could be in multiple buildings, one level or multiple levels. We don't know that yet," explained Wiedenfeld.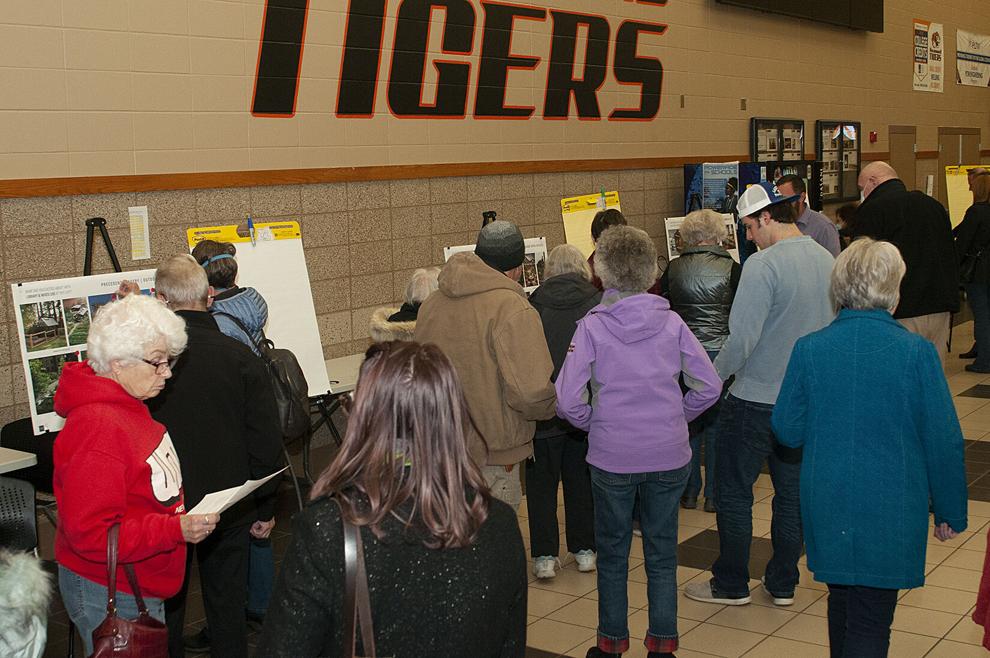 Although the city has set aside about $1 million for the project, it is hoping a public private partnership might bring other fiscally responsible funding solutions to the table, sparing the community from a prolonged fundraising campaign and higher taxes.
Long-term, multiple uses could mean multiple tenants and a long-term revenue source.
Wiedenfeld concluded by presenting an ambitious timeline for the project:
Community engagement and initial site plan development continues into early 2022.

Financial Feasibility: concurrent with site plan development, develop financial strategy.

Permitting and approvals summer of 2022.

Break ground late summer or early fall 2022.

Occupy in fall of 2023.
Three Sixty development specialist Jeremy Novak told audience members that it will take 45-75 days for the team to put together initial concepts based on the feedback they receive. 
"It's a process. We have a good general timeline laid out but it's a process. This is the first step of the process, community engagement, getting feedback, hearing what the neighborhood has to say," Novak said.
Novak suggested that it is important to hear from all corners of the community including kids.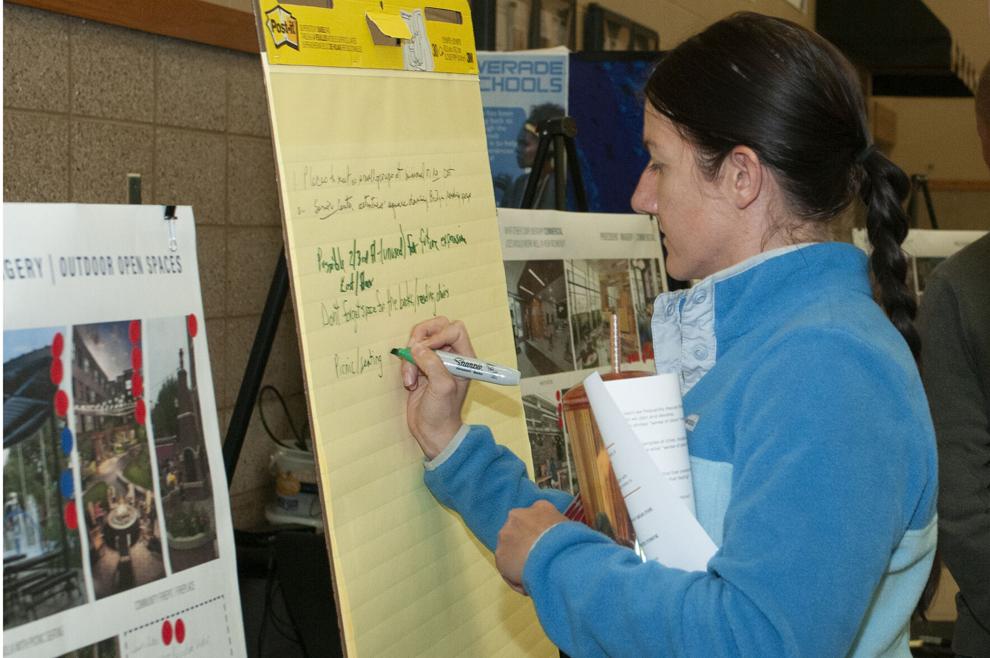 "On past projects, we've actually gone into mIddle schools and asked for feedback from those 13 and 14 year olds because we know they need places to hang out, too. Kids have a vested interest in this, too," said Novak.
"This has been a strong priority for the City Council, the School Board and the Library Board. A large percentage of the  community is saying, 'Enough talk, it's time for action. Let's get this library done, but let's make sure we do it right,'" Wiedenfeld said. "A library serves you whether you're 3 years old or 93 years old. It's a place for everybody, so we need to get feedback from everybody."
Additional opportunities for community input are being planned. Incorporating as much feedback as possible will be critical to the success of a project that will serve as a legacy to a growing community looking to solidify its identity as forward thinking and inclusive.