With a little over two hours left to vote in Tuesday's primary election, 1,217 of New Richmond's 5,719 registered voters had cast their ballots.
City Clerk Michelle Scanlan felt the turnout was strong (1,351) despite being 327 voters shy of the 1,678 who turned out to vote in the 2020 primary. She attributed the discrepancy to the lack of a presidential race on the ballot.
"In 2020, people came (to the primary) thinking that it was time to vote for president so you got a higher turnout," Scalan said.
The 1,351 voters who did turn out Tuesday were 415 more than turned out in the last comparable non-presidential primary in 2018 which totaled 936 voters. 
"We only had about 100 more voters walk through Tuesday (950) than we did four years ago in 2018 (838). The difference is that we had 300 more absentee voters Tuesday and that contributed to the overall voter turnout being a good percentage higher," Scanlan said.
That was a significant increase considering there was not a presidential race on the ballot.
In New Richmond, the Civic Center serves as the city's lone polling location which means Scanlan and her election crews have to be prepared for every contingency.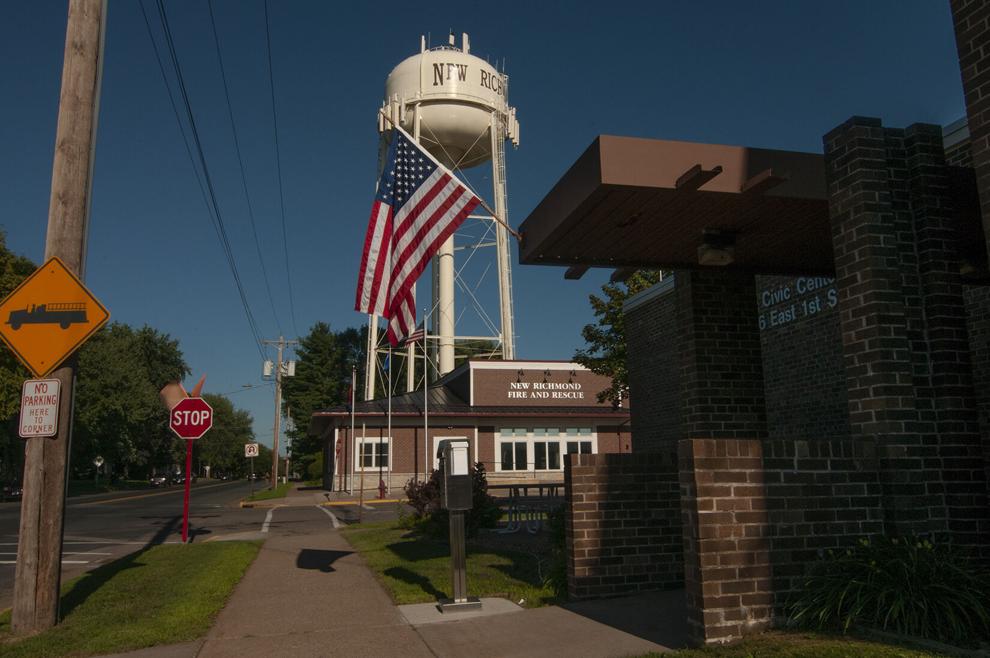 Scanlan estimates she spends more than a hundred hours preparing for an election between training with poll workers, registering voters, setting up absentee voters and setting up and testing equipment. The increase in absentee voting has required many more hours. 
"Every single absentee vote, if you ever want to come in and watch the process, from the time a request comes in to the time you get the ballot back in the mail, it's like an 18-step process,"  Scanlan said.
In preparation for the 2020 election in the midst of COVID, the city made the decision to train and use only city employees as poll workers in order to eliminate the risk of exposing someone from the community and particularly someone older or more vulnerable. 
With the diminished threat from COVID and voters returning primarily to in-person voting, Scanlan is again using community members but has seen her crew turn over by about 50%.
"Since 2020 about half of our election staff coming in is a lot younger than before. The other piece that has changed for some of our election workers is using the Badger Book technology," Scanlan said. 
Returning to more in-person voting has made for a busier election day for Scanlan and her election crew.
For this midterm election, Scanlan ran two shifts of 11 poll workers each to service voters during the 13-hour window from 7 a.m. to 8 p.m.
"It's far easier to just have everyone come through than it is to have hundreds of people voting absentee, but I love giving people that option," Scanlan said.