Borealis Fat Bike World Championships presented by Pure Fuel, now in its seventh year, will roll into New Richmond this Jan. 28-30, 2022 hosted by the Big Ring Flyers (BRF)-Apex Cycling Team. 
This celebration of winter recreation is for pros and enthusiasts alike, and was founded in 2016 in Crested Butte, Colo. by the Crested Butte Mountain Bike Association. Fat Bike Worlds is a cycling race on groomed snow trails using a specially designed mountain bike fitted with "fat" tires up to 5 inches wide. The wide tires in combination with very low air pressure (4-8 psi) allow the cyclist to "float" on top of snowy trails rather than sink in. Fat biking has taken off in recent years particularly in regions with a long snow season.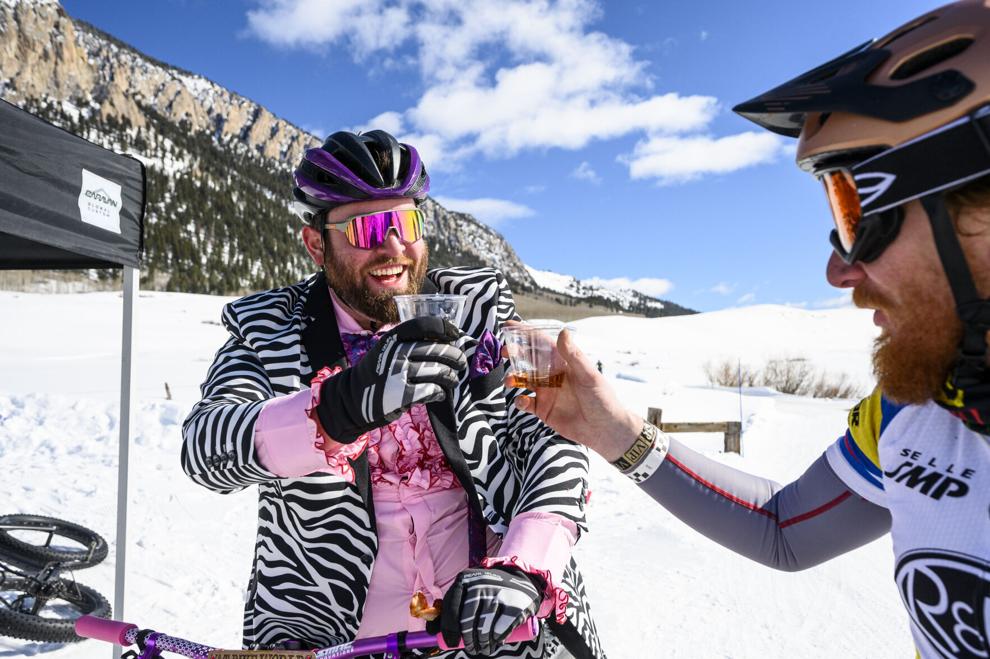 This event draws riders from all over the world and the field will include everyone from accomplished pro riders to costumed cycling enthusiasts.This year's 3-day festival arrives for the first time in the Midwest to quaint New Richmond. The main event, a four lap approximately 25-mile Championship race, along with the half-distance Fun race, will kick off at 10 a.m. on Saturday at the New Richmond Golf Club and traverse a fast, rolling 6-plus mile groomed loop along the meandering Willow River. 
Other race events that will bookend the big show on Saturday will include a timed fat bike obstacle course on Friday night under the lights and a timed circuit race on Sunday morning, both held at 45th Parallel Distillery. Riders can accumulate points from all three races to complete the weekend Omnium. 
There will be ample opportunity for up and coming grinders to get in on the action with juniors categories for riders from 12-18 years of age. The youngsters (14 and under) will have their day to go fast on Sunday morning at the Kids Race following the community pancake breakfast presented by Anderson's Maple Syrup. 
All events are open to the public and spectators are encouraged to join in the fun. According to past race director and Fat Bike Worlds mastermind Dave Ochs, the event was borne from the notion that "We love to bike… and we love to have a good time doing it, so why not extend the season and throw a kick-ass biking party in the middle of winter?"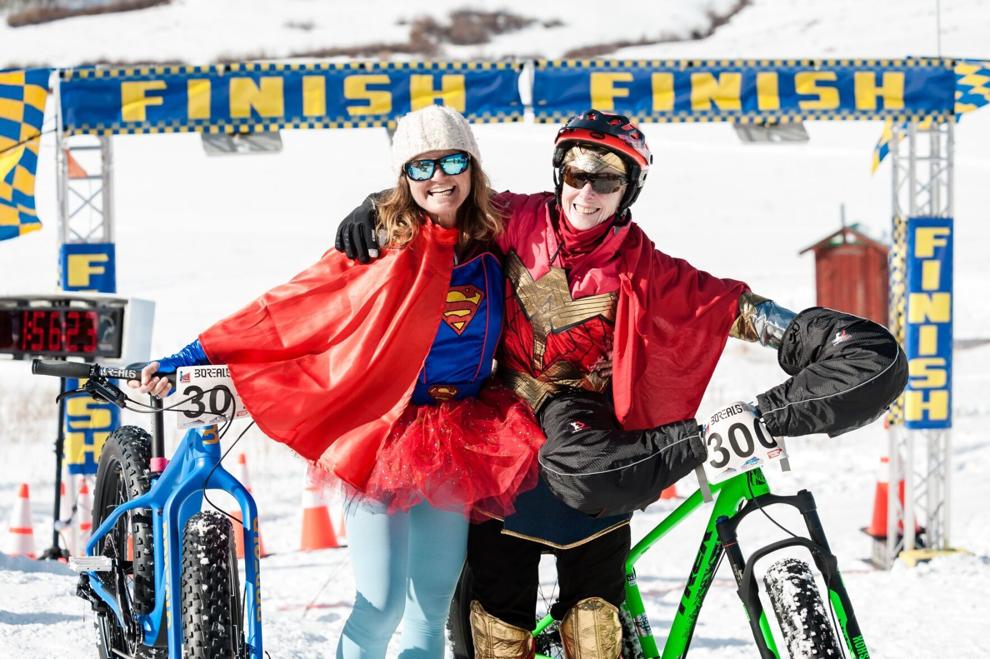 The event has been held five times in Crested Butte, Colo. and made a late switch last year to Pinedale, Wyo. due to COVID-19. "It's an amazing way to get people outside and an amazing way to get people into different sports" Ochs said about fat biking. "Everyone can ride a bike!" Registration is open now and the field will be limited to 500 riders. Riders should expect a generous swag package and prizes, which are supported in part by cycling industry sponsors. Access a free training plan through the website to try structured training leading up to the event. Borealis Fat Bikes will be available all weekend to test ride.The host of this year's event, the Big Ring Flyers-Apex Cycling team, is a 501(c)(3) nonprofit organization. The more than 115 member cycling club based in western Wisconsin is dedicated to creating an opportunity for its members to improve their personal fitness and athletic performance, have new and rewarding experiences in cycling and meet new people through cycling and endurance sport. 
For more information visit fatbikeworlds.org or the social pages at @fatbikeworlds to sign up for email updates, or contact Race Directors Chris Stevens and Cheryl Iverson at info@fatbikeworlds.org.