Merriam-Webster defines upcycle as to recycle something in such a way that the resulting product is of a higher value than the original item.
Matt Palmer's work does so in a tangible way.
What: Fresh Art Tour
Where: 21 studios and galleries in Pierce and Pepin counties.
When: 10 a.m. to 5 p.m. Friday-Sunday, Oct. 1-3
More info: freshart.org
"I have enjoyed repurposing materials since college when I couldn't afford to buy materials for a sculpture class," Palmer says. "Later I worked with our local recycling offices to promote recycling and my eyes were really opened to the number of quality materials that are wasted. My art doesn't begin to make a dent in that, but it does illustrate the possibilities for re-use and it opens a dialog with the people who enjoy my work."
His Full Circle Studio in Bay City is one of the sports on the 2021 Fresh Art Tour, which gets underway Oct. 1.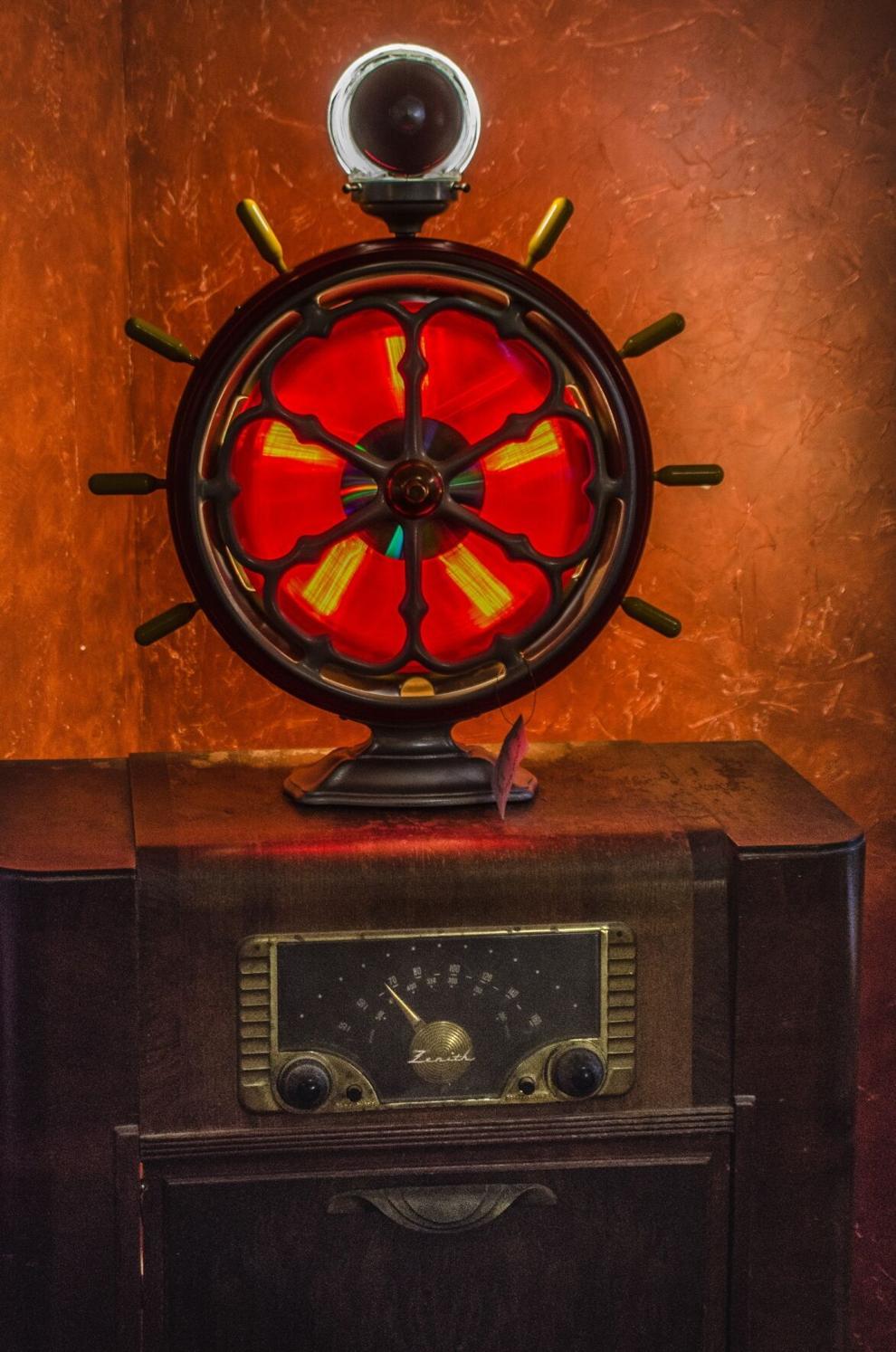 Palmer discovers, gathers, and transforms unique and quirky discarded objects into assemblage art and light fixtures. Palmer says people often ask him where he gets his raw material. 
"I'm always looking, and I'm not above jumping into a Dumpster or picking up cool pieces of metal off the road. Once in a while stuff just shows up on the doorstep from my friends who know what I like. And sometimes I find the perfect thing while cleaning out my barn ... I have a big pole shed, a garage, a barn, and a basement studio. There's no such thing as too much stuff."
Some of Palmer's pieces are interactive with moving parts, and many light up. "If it looks like it does something, it should do something fun or surprising. Flip the switch and it takes on a whole new appearance. Light is the changing element in many of my pieces."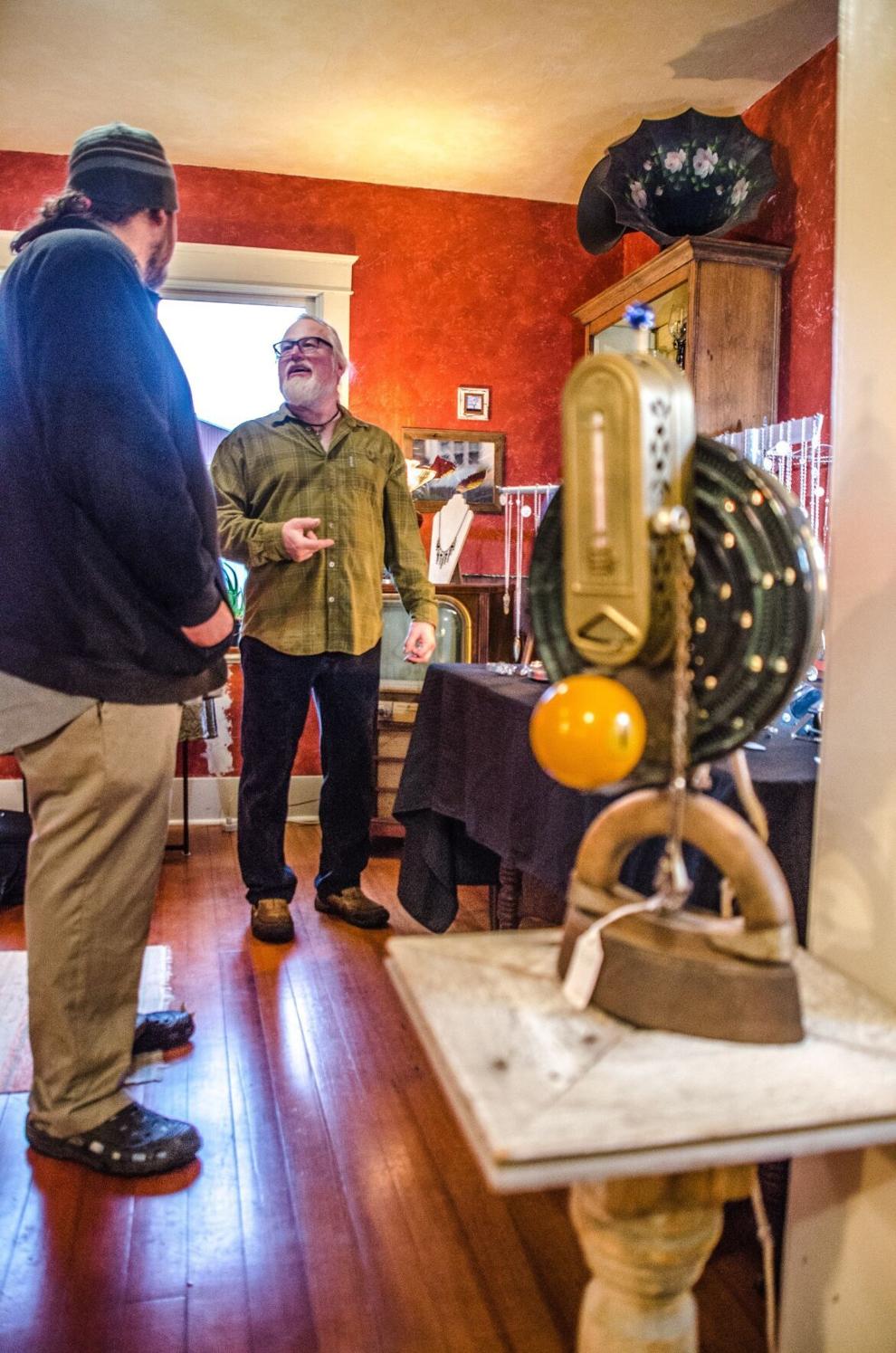 Jewelry artist Cindy King describes a similar form of alchemy. 
"My remote studio location demands exploration. Once upon a time there was no online shopping, and I live very far from supply sources, so my design style naturally evolved to celebrate invention, recycling, and use of unexpected materials." 
She adds, "Nothing really compares to the inspiration of a pottery shard found along the Mississippi River, a mid-century metal lunch box discovered in the dark corner of an old basement, or a box of antique copper nails found in an old barn. Their stories always enrich the meaning of a piece of art jewelry."
The artists of Fresh Art Tour have a long history of resourcefulness, promoters note. When you consider the immigration of arts communities into Pierce and Pepin Counties that began in the 1970s, you realize that old schoolhouses, old calf sheds, old railroad depots, old lumberman's homes, old dairy farms and abandoned shops have all been recycled into home studios and galleries.