It's time to vote.
Hudson United Methodist Church was busy at 8:30 a.m. on Tuesday, April 4, with residents casting their ballots before work. 
They were greeted with the kind smiles and enthusiasm of poll workers Heidi Leeson and Cheryl Westad, both who are years into their election day volunteering. 
Leeson started working at the polls when Obama first ran for president. 
"It's a privilege," she said about this job. She also has the honor of taking the vote to Wintergreen Senior Living and Cedar Hill.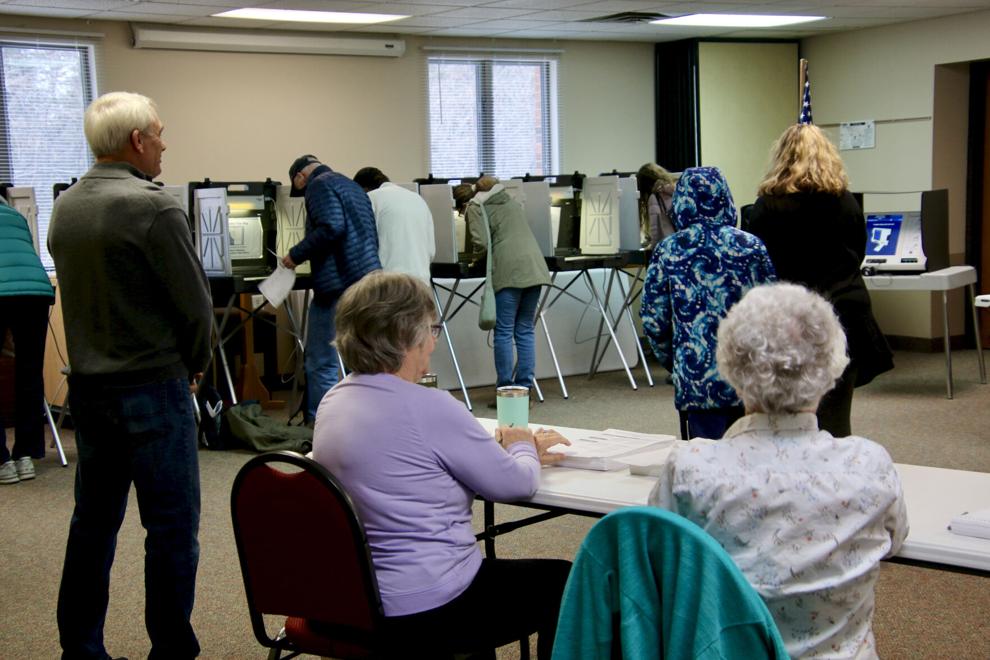 These folks have taught our kids, farmed our land and fought in our wars, Leeson said. She expressed a great sense of respect and pride in being able to help them cast their votes. 
Westad has also been working the polls for a number of years, beginning in 2016. 
"It's our civic duty," she said, expressing the importance of preserving the ability to vote in this country. 
Leeson and Wested checked in voters in Districts 3 and 4. Polls were open from 7 a.m. to 8 p.m.
Need last minute details about who and what is on the ballot? Read: 
Keep an eye on hudsonstarobserver.com and riverfallsjournal.com for election results as they come in.