Hudson area residents stepped up big at a time when the Hudson Area Library was facing some tough financial decisions. The Hudson Area Library Foundation's annual appeal's goal was an ambitious $100,000 -- to date residents have donated over $150,000.
Library Director Shelley Tougas is overwhelmed by the response.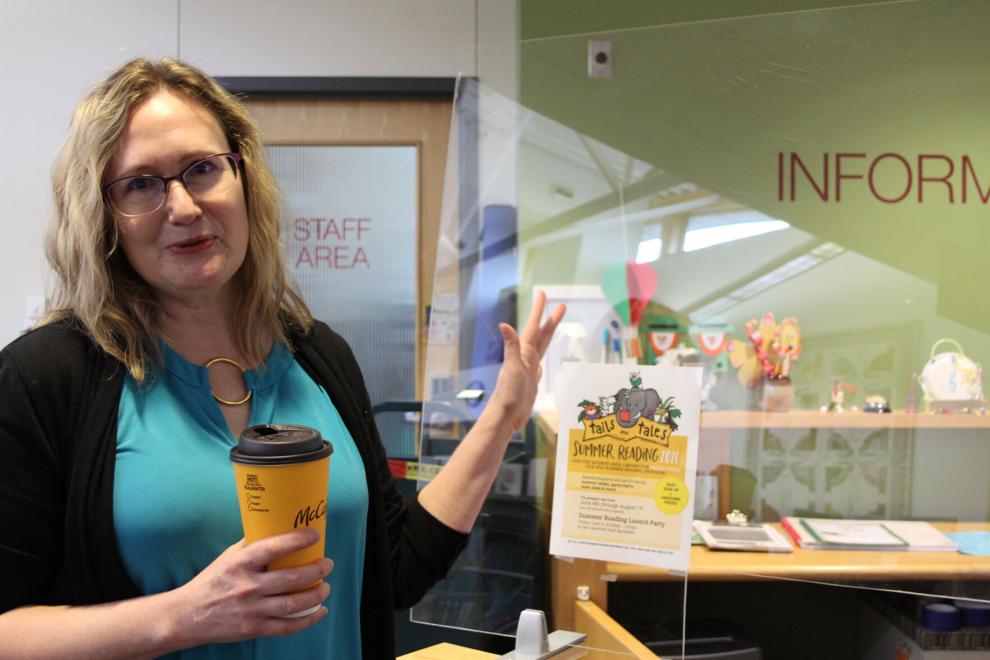 "I am so grateful to the Hudson area community and for everyone's love and support," Tougas said. "The response literally brought me to tears."
The library has been through a series of tough financial issues in recent years. Among them were the COVID-19 pandemic, a September 2021 storm that seriously damaged the building and a series of local area government decisions that saw the library change from a joint area library to a municipal area library.
Some of those government decisions still have to be resolved, but the community donations will ensure uninterrupted service through 2023.
The annual appeal is conducted by the Hudson Area Library Foundation. Foundation Board President Sam Cari said he was also excited by the support of area residents.
"As a Library Foundation Board, we are very committed to the success and enhancement of our library," Cari said.
"Hudson is a great community. Although we have experienced fairly steady support for our library in the past, the response to our plea this past year, in the wake of the storm damage and other changes, has been overwhelming. We are so grateful to so many for their financial support and encouraging messages."
Foundation Treasurer Susie Gilbert thanked area residents for the support.
"It is heartwarming to feel the community support," Gilbert said. "It will have a great impact on 2023."
She shared just a few of the comments from donors:
"Every town needs a good library."

"We love your/our library."

"Thank you for supporting the Hudson Area."

"We love the library. It must stay."

"We are happy to support your good work for the benefit of our community and the many people who struggle with challenges every day. Keep our library open." 

"Thank you for your service to our community."
"Going forward, we will strive to grow that support so that our wonderful library thrives and meets the future needs of the greater Hudson area," Cari said. "Thank you."
The foundation traditionally raises funds to support programming, technology and capital improvements. This year, however, they will be assisting with the day-to-day operational expenses.
Ongoing issues
The Hudson Area Library has always operated on a tight budget.
"We've operated a lean enterprise compared to other libraries our size, but we operate very efficiently," Tougas said. "We will continue to get the most out of every dollar from donors and taxpayers."
The town of St. Joseph, town of Hudson and village of North Hudson all voted last fall to withdraw support from the "joint area library." Leaders in those communities maintained that the library will get more support if their tax dollars are funneled through the county library system. The changes will put a larger burden on the city of Hudson in future years.
As far as 2023 is concerned, after the three communities withdrew support in late 2022, there was little or no time to readjust city and county budgets for 2023. City and county support was still set at pre-withdrawal levels – thus creating a more urgent crisis in 2023.
"There will have to be some major decisions made for the 2024 city budgets," Tougas said. "I just want people to know that we serve all of our Hudson area communities. We serve people, not addresses. I'm confident that the funding issues will be resolved. The city has always been supportive and values our library. I believe we have a good relationship."