December dates set for backpack program
The Hudson Area Backpack Program will offer drive-thru food distribution 11 a.m. to 1 p.m. Wednesdays, Dec. 1 and 15,and 4-6 p.m. Thursdays, Dec. 2 and 16,at St. Patrick's Church, 1500 Vine St. Volunteers will load the food.
Shop and choose what you need from the basement garage at Fresh Harvest 9-11 a.m. Dec. 8, 22 and 29 at St. Patrick Church. 
Registration and program details can be found at www.hudsonbackpack.com.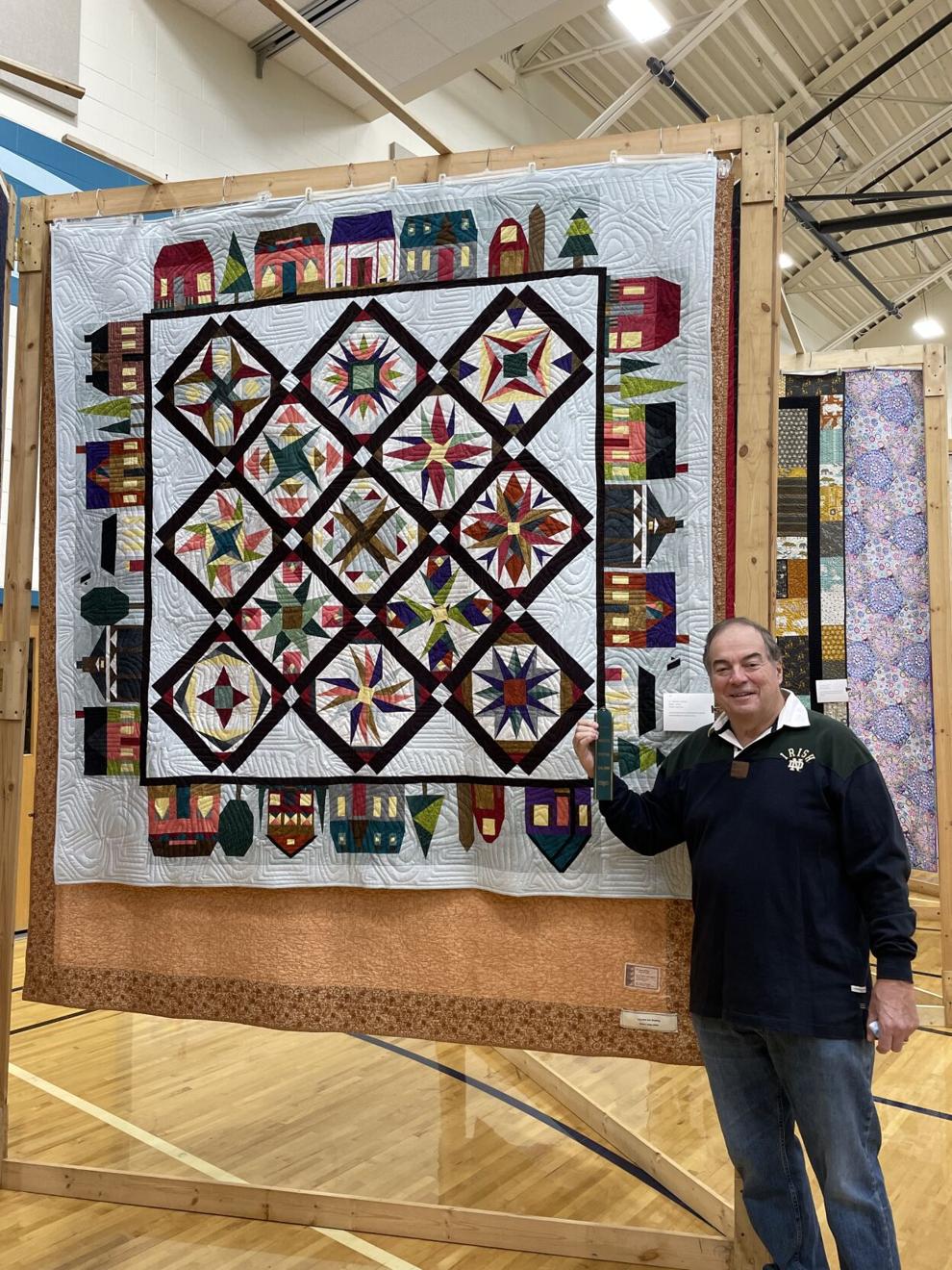 Mayor's favorite quilt
Hudson Mayor Rich O'Conner attended the semi-annual quilt show of the Hudson Heritage Quilters on Nov. 6, and picked a favorite. The quilt was made by guild member Jan Dolan.
Chili feed, bingo night
Gather for chili and bingo on Nov. 28, at 5 p.m., at Bethany Lutheran Church, 415 Bridge Ave., Star Prairie. There is no charge to play bingo, so bring a friend. Chili and prizes will be provided. Call Jean Measner at 715-381-3953 with any questions.