It was about 4:15 p.m. when the hail started falling just across the river from Hudson on May 19. 
I was on my way home, when my usually smooth commute turned loud. 
In the past, I've parked outside local ball fields with a small fear that a fly ball might land square on my windshield, shattering it.
That would be an unlikely fluke.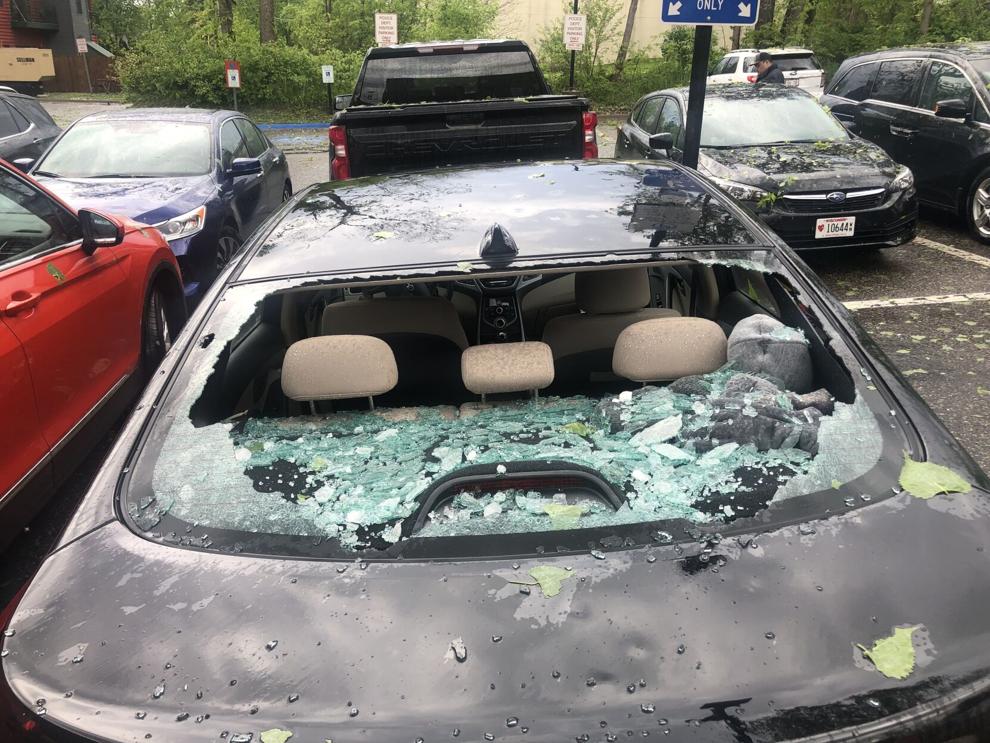 This hail storm, however, did that drastic damage with ice the size of golfballs. Shelley Tougas, of the Hudson Area Public Library, was an unlucky target of Mother Nature's damage. The hail shattered her windshield, pelting other vehicles around town with cracks. 
"Looked more like a meteor shower than a hailstorm," community member Mark Cross said. 
Hundreds of insurance claims have been made in the area since yesterday, both for home and auto damage, according to Wendy Peterson Insurance Agency in Hudson. 
The hail was widespread, the largest being seen on the east side of the metro, into the St. Croix River Valley and western Wisconsin, at between 1¾ inch to 2 inches, according to the National Weather Service. It got bigger as it moved from west to east. 
When I, and the rest of the cars on I-94, pulled to the side of the road and flipped on our hazards, it sounded like that fly ball, and dozens of others, had been hit directly onto my car roof. 
It was noisy. And in a way, beautiful.