Candlelight Stroll
Carriage rides through Lakefront Park aglow with luminary candles set the mood for this holiday event. Festively decorated shops and bistros greet you with the sights and sounds of the season. Tasty treats tempt your senses while restaurants showcase the best of holiday dining.
Candlelight Stroll is sure to get you in the holiday mood, Dec. 2, 6-9 p.m. in downtown Hudson. This free annual event is sure to be a family hit. 
Sjoberg's open house
Hats, blown glass, pottery, art cards and jewelry, festive food, warm conversations – join the hat lady, Lana Sjobert, and other local artists on Saturday, Dec. 3, 10 a.m. to 4 p.m.; and Sunday, noon to 4 p.m., for an open house and art show. Art includes hats by Sjobert, blown glass by John Olesen, jewelry by Amy Palmer, cards by Anna Zimmer and pottery by Katie Ferguson. The open house will be at 1108 Vine St., in Hudson. 
Find more information at sjocasehats.com.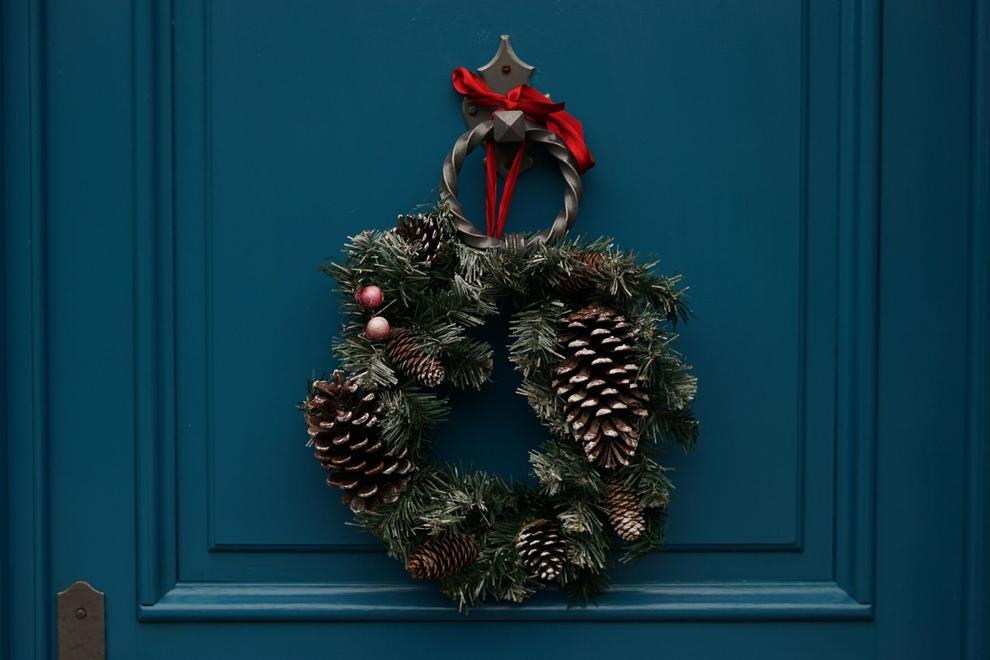 Decorating 101
Get expert tips to make your holiday sparkle from a Christmas crazy pro – Adam Popowitz, otherwise known as "Hip Santa." This class also includes a festive drink, a historic tour of The Real Magic House and a beautiful wreath of your own creation to take home. The event is  Saturday, Dec. 3, 4-6 p.m. at the Real Magic House, 904 Sixth Street in Hudson. Cost of the class is $45 plus fees when you book online at therealmagichouse.com. 
Drop and shop
Drop children kindergarten through fifth grade off with the Hudson ambassadors and get your Christmas shopping finished (or started) on Sunday, Dec. 4, between 1-5 p.m. 
Cost is $45 per family plus an optional free will donation. 
RSVP via this Facebook event and message with how many children will be attending for crafts, movies, snacks and games. 
Wreath, popcorn sales
On Saturday, Dec. 3, and Sunday, Dec. 4, joining the Boy Scouts for their wreath and popcorn holiday sip 'n' shop at Big Guy's BBQ Roadhouse, 1237 Wisconsin Highway 35 in Hudson. There will be local vendors at the Granny Cabin. 
Dance, bake sale
Stop in during the Candlelight Stroll to warm up and see a live performance by the Phipps Junior Dance Company, Friday, Dec. 2, 6-9 p.m., 109 Locust St. in Hudson. They will perform every 15 minutes from 6-7:30 p.m. and the Phipps Dance Company will be hosting a bake sale from 6-9 p.m.
Holiday boutique, craft fair
Join us for Youth Action Hudson's 12th annual holiday boutique and craft fair fundraiser Saturday, Dec 3, 9 a.m. to 3 p.m., at Hudson Middle School, 1300 Carmichael Road. 
This event will feature vendors with handcrafted and direct sale items, food concessions, live music featuring Colleen Raye and much more.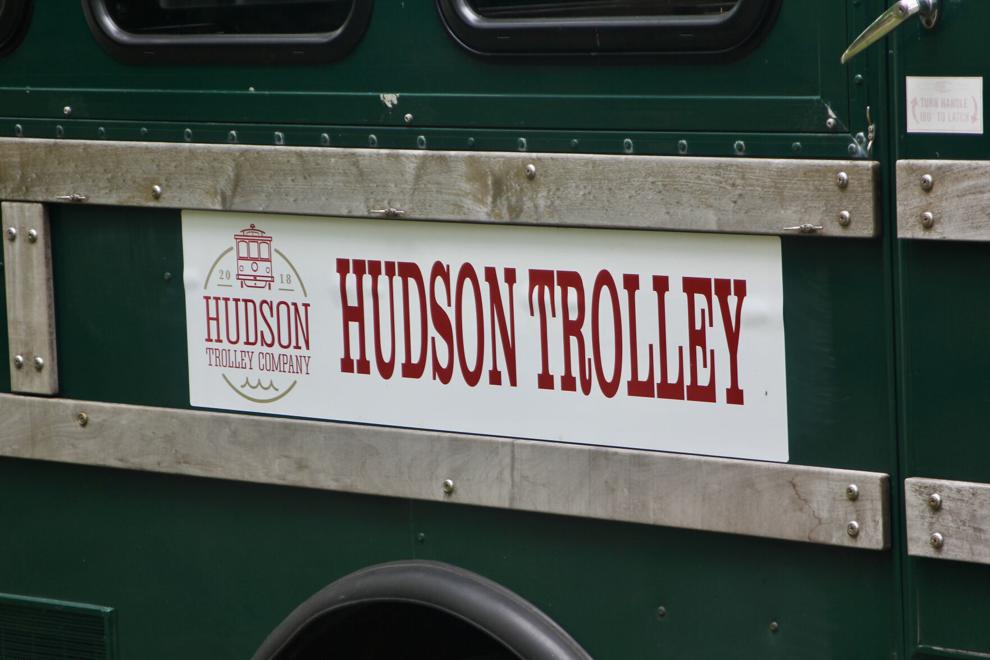 Holiday shop, sip tour
Join the Hudson Trolley for a holiday filled shopping tour. Visit decked out holiday boutique shopping destinations with "special discounts" for trolley guests. Sip complimentary wine all tour; enjoy holiday music and trivia, and the merriment of the season aboard a warm and festive trolley.
Included on this festive tour is a stop at a local winery for an additional glass of your favorite wine and delicious charcuterie provided by "That Girl Brie." 
This tour is hosted on Sunday, Dec. 4, at 10 a.m. and is approximately four hours. 
Cost is $85 for adults 21 and over. The tours board and conclude at 1004 Third St., Hudson, and tickets can be purchased at hudsontrolley.com.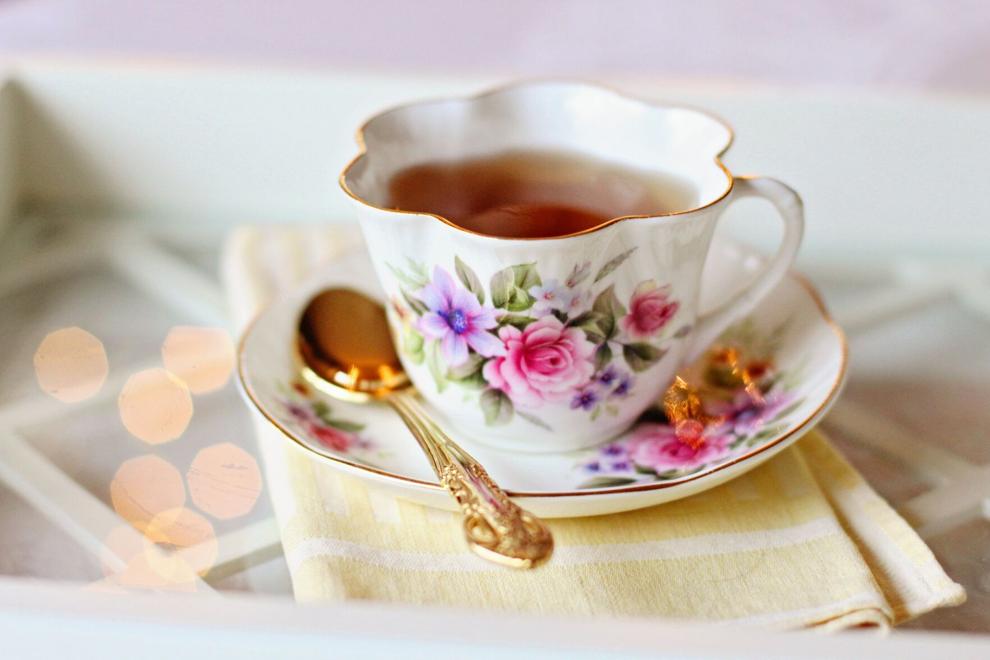 Bridgerton Tea
Spend a couple of hours living like a Bridgerton. Come enjoy this social gathering by celebrating at the Heritage Center Farm House, 1100 Heritage Drive, New Richmond, Friday, Dec. 2, 3-5 p.m. Cherish the memories made with tea and a light snack. Plan to have your Bridgerton knowledge tested with trivia from both the book and television series. Meet some new people over a cup of tea and a shared love of this popular series. 
Registration required and ages 18 and over are welcome. 
Santa and Critters
Santa will visit the children in Lakefront Park on Saturday, Dec. 3, from 12-3 p.m. Children bring your lists, parents bring your cameras. Sweet treats, sled dogs, a petting zoo, plus many more activities. Visit downtown shops and restaurants for specials. This event is free.
Nelson & Lindquist, S.C. will also be collecting mittens, hats and scarves for those in need this holiday season during the event to decorate a giving tree. They will also be collecting non-perishable canned goods to make someone's Christmas dinner a little merrier. All items will be collected at Santa and His Critters to be donated to local charities.
What Sweeter Music
The Phipps Festival Chorus, composed of over 40 community members from the St. Croix River Valley region, performs their popular holiday concert under the direction of founder Thomas Dahle on Saturday, Dec. 3, at 7:30 p.m. and Sunday, Dec. 4, at 2 p.m. This year's concert, entitled "What Sweeter Music," will feature holiday favorites, as well as selections including several Ukrainian carols that show the beauty and healing that music can provide at the Phipps Center for the Arts. Tickets start at $20.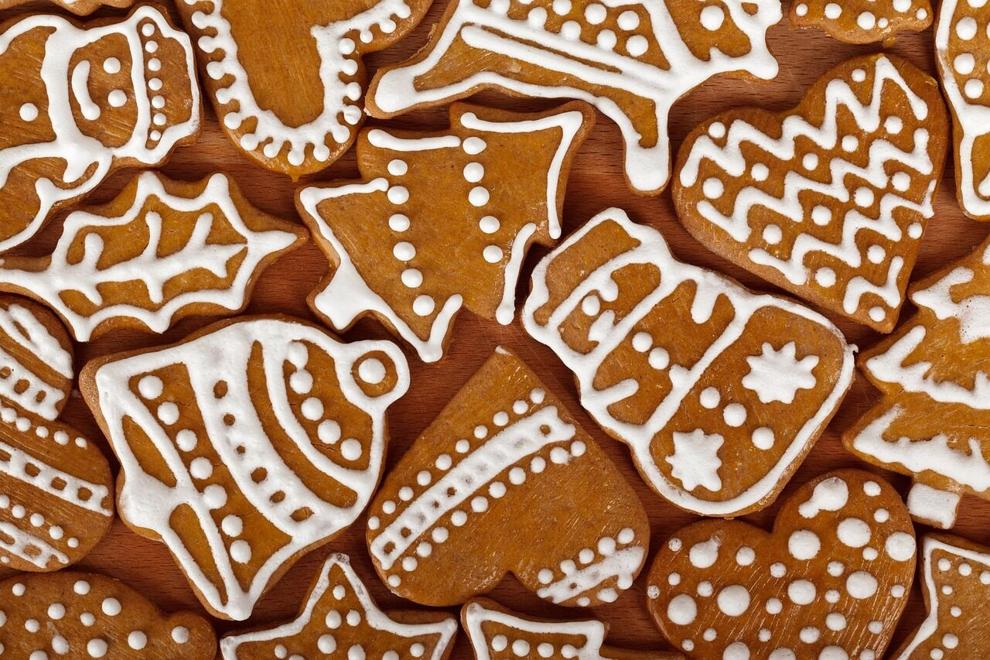 Bake-off, talent show
It's a reality show double feature for the holiday season. First off, inhabitants at the North Pole compete to create festive and fun holiday bakes. Hosted by cheery and comedic elves Merry Yuletide and Noel Joyeux, this week's challenge is cookies inspired by Christmas carols. Then, Elf hosts Holly Daze and Mistletoe Merryman welcome judges Mrs. Claus, the pun-loving Ruby the Red-Lipped Reindeer, and Old St. Nick himself to judge the talent show in this reality TV spoof.
Shows are Fridays, Dec. 2, 9 and 16 at 7 p.m.; Saturdays, Dec. 3, 10 and 17 at 1 p.m. and 4 p.m.; and Sundays, Dec. 4, 11 and 18 at 2 p.m.
Youth tickets are $15 and adult tickets are $20. All shows are best for ages 4 and over and will be performed in the Black Box Theater at the Phipps Center for the Arts.
'White Christmas the Musical'
Veterans Bob Wallace and Phil Davis have a successful song-and-dance act after World War II. With romance in mind, the two follow a duo of beautiful singing sisters en route to their Christmas show at a Vermont lodge, which just happens to be owned by Bob and Phil's former army commander. Based on the beloved, timeless film, this heartwarming musical adaptation features a dazzling score of well-known standards including "Blue Skies," and the perennial title song, "White Christmas."
Best for audiences ages 8 and over, catch White Christmas the Musical on Fridays, Nov. 18 and 25, Dec. 9 and 16 at 7:30 p.m.; Saturday's, Nov. 19 and 26 at 7:30 p.m.; Saturday's, Dec. 10 and 17 at 2 p.m. and 7:30 p.m.; Sundays, Nov. 20 and 27, Dec. 11 and 18 at 2 p.m. at the Phipps Center for the Arts. 
Tickets start at $15 for youth under 18, $20 regular or $30 premium.
Phipps Festival Chorus
On Saturday, Dec. 3, at 7:30 p.m. and Sunday, Dec. 4, at 2 p.m. see the Phipps Festival Chorus, composed of over 40 community members from the St. Croix River Valley region, for its popular holiday concert under the direction of founder Thomas Dahle. Ranging from traditional carols to modern composers, this annual concert offers seasonal celebration, merriment and good cheer.
Tickets start at $15 for youth and $20 for adults. 
Holiday clay class
Enjoy learning basic hand-building techniques together with your child and use skills like pinching, coiling and clay slab construction to make unique holiday ornaments. Cost is $24 per person and registration is required at thephipps.org. The class will take place Saturday, Dec. 3, 1-2:30 p.m. and is for adults with children 4 years and older.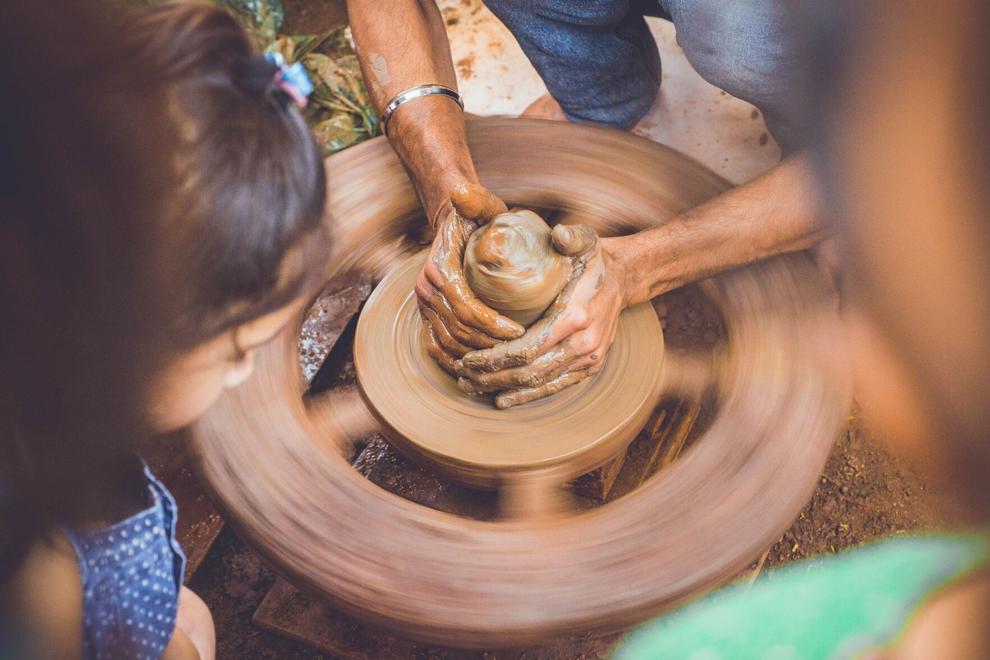 Pottery workshop sampler
This class, through Hudson Community Education, is for those who love to create things with their hands. During this parent and child pottery workshop sampler, participants will use a slab roller, extruder and an electric pottery wheel. The class will make a variety of objects for friends and family members. 
Participants will also use a variety of colors to glaze their pieces at the end of class. The instructor will add a clear glaze finish and fire the pieces the following week.
Adults and children should each register separately for this class. Both new and returning students are welcome.
The same instruction will be presented at each session, but multiple sessions are offered for participant convenience.
Dress in grubby clothes. The class meets at Craig Seath's Studio, 1023 Seventh St. in Hudson. Go to the studio building behind the house. 
Bring $25 for a material and per person fee, which will be collected by the instructor at the beginning of class.
Class dates are Saturdays Dec. 3, Jan. 7 and Feb. 4, 1-3:30 p.m.
Classes may fill, so visit hudsonraiders.ce.eleyo.com to enroll.