Local COVID memorial expansion
All are welcome on Sunday, Nov. 6, at 10:45 a.m., for a brief, outdoor prayer service to dedicate the expansion of the "Web of Loss & Connection – A St. Croix County COVID-19 Memorial."
The service will take place where the memorial hangs, on the northeast corner of the First Presbyterian Church grounds, 1901 Vine St., Hudson.
Since the memorial was originally dedicated and hung in fall 2021, more than 70 additional residents of St. Croix County have died due to COVID-19. We will gather to honor their memory and affirm the connections of love and compassion which sustain us amid loss and challenge.
First Presbyterian Church has added wooden disks for the additional people who have died and invited people to add names of a loved one. Some have, but most of the disks are without names. 
If someone wants to add a name, they would be more than welcome to come on Nov. 6 to add that name or to come anytime after Nov. 6 with a permanent marker to write the name on a wooden disk.
The memorial is available for visitors during daylight hours. Contact First Presbyterian Church 715-386-2851, fpchudson.net, with questions.
Seasons Gallery
The holidays at Seasons Gallery are a spectacular time of the year. The gallery is full of bright pops of color, and magnificent new holiday art, gifts and decor. The festive gallery is sure to bring a pop into your season.
On Friday, Nov. 4, from 5-8 p.m. meet many of the artists, enjoy live music, indulge in some refreshments and celebrate the season. 
The show will remain up until Dec. 27.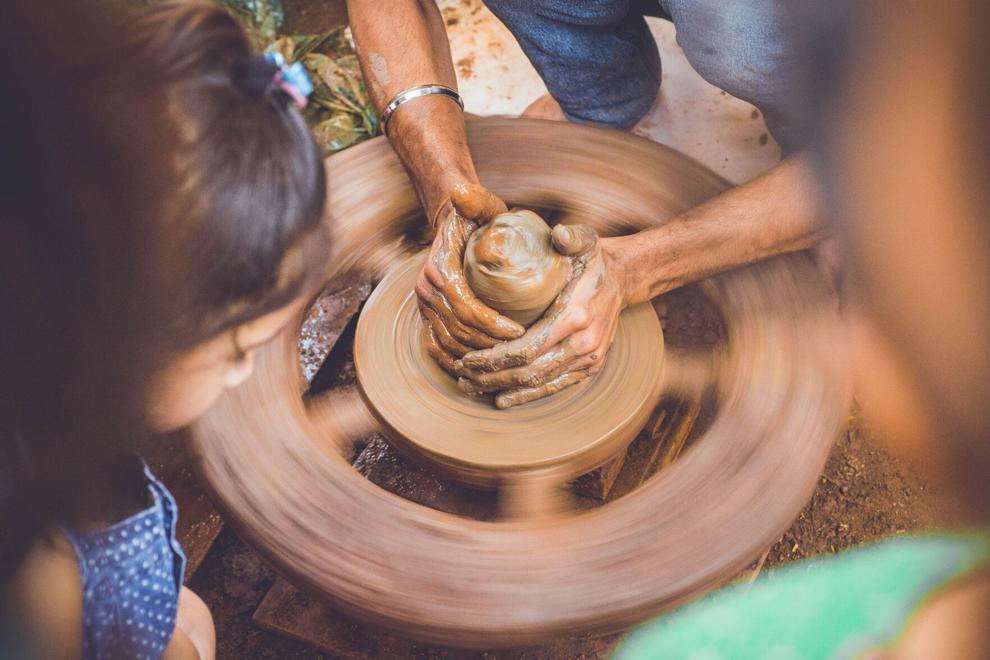 Pottery workshop
This class, through Hudson Community Education, is for those who love to create things with their hands. During this parent and child pottery workshop sampler, participants will use a slab roller, extruder and an electric pottery wheel. The class will make a variety of objects for friends and family members. Participants will also use a variety of colors to glaze their pieces at the end of class. The instructor will add a clear glaze finish and fire the pieces the following week.
Adults and children should each register separately for this class. Both new and returning students are welcome.
The same instruction will be presented at each session, but multiple sessions are offered for participant convenience.
Dress in grubby clothes. The class meets at Craig Seath's Studio, 1023 Seventh St. in Hudson. Go to the studio building behind the house. 
Bring $25 for a material and per person fee, which will be collected by the instructor at the beginning of class.
Class dates are Saturdays Nov. 5, Dec. 3, Jan. 7 and Feb. 4, 1-3:30 p.m.
Classes may fill, so visit hudsonraiders.ce.eleyo.com to enroll.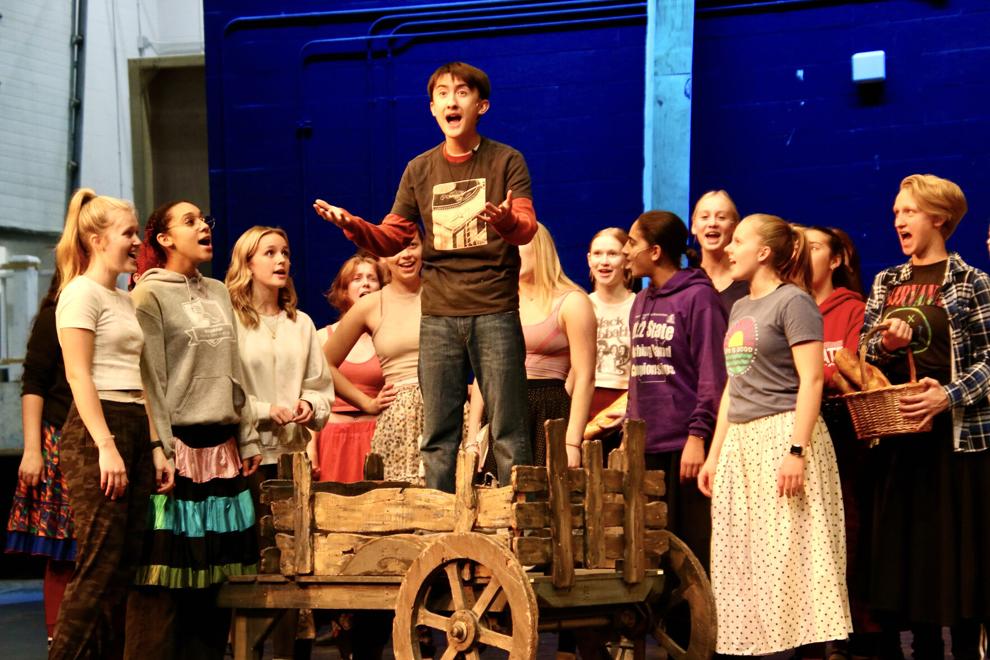 'Cinderella'
Join the high school cast of "Cinderella" for their opening weekend of shows in the Hudson High School auditorium, Friday, Nov. 11, 7 p.m.; Saturday, Nov. 12, 7 p.m.; and Sunday, Nov. 13, 2 p.m.
Tickets are $15 for adults and $10 for youth for each performance of the fall musical.
'Ranked, A Musical'
New Richmond High School invites you to "Ranked, A Musical," Friday, Nov. 4, and Saturday, Nov. 5, at 7 p.m.; and Sunday, Nov. 6, at 2 p.m.
"Ranked" follows high school students whose identities and futures are determined by their grades. "Buy your grades. Buy your future. But what happens when the rest of the world finds out?" 
Shows are at New Richmond High School, 650 Richmond Way. Reserved seating is $8 and tickets can be purchased at onthestage.tickets/show/new-richmond-high-school/6303fa358a687313a1e7e78d.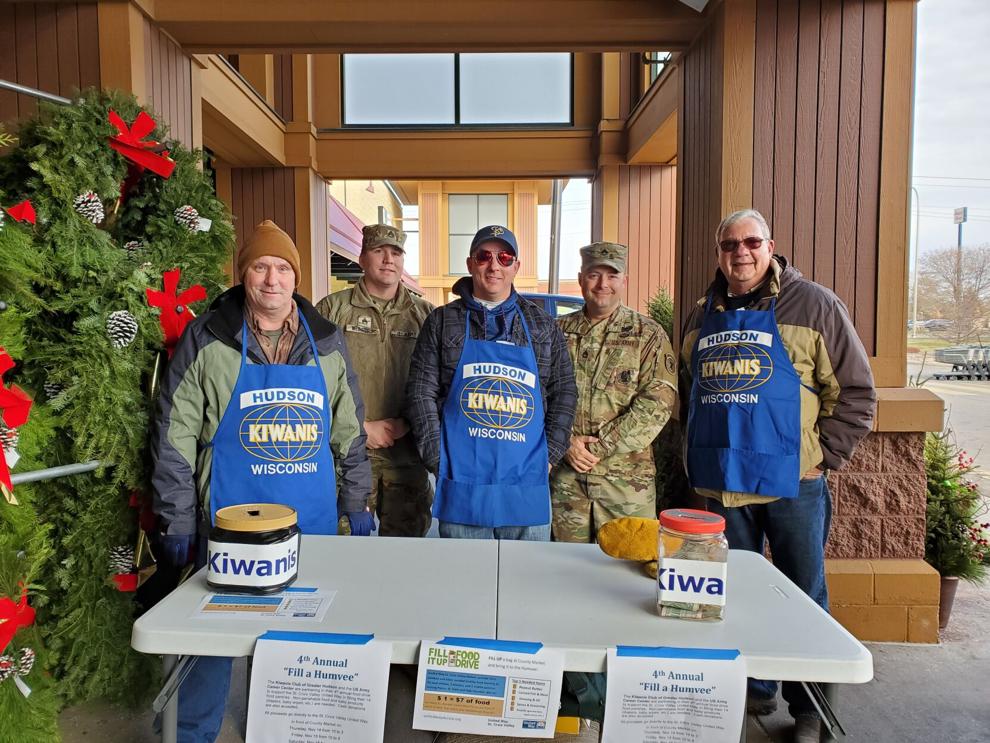 Kiwanis food drive
The Kiwanis Club of Greater Hudson in conjunction with the US Army Career Center in Hudson will be conducting a non-perishable food drive to benefit the St. Croix Valley Food Bank which supports 62 food pantries in St. Croix, Pierce and Polk counties. Collections will be Friday, Nov. 4, and Saturday, Nov. 5, from 10 a.m. to 5 p.m.; and Sunday, Nov. 6, 11 a.m. to 3 p.m., at County Market, 2310 Crest View Drive, Hudson. 
Cash, check and credit card donations will also be accepted. Every $1 donated equals $8 in purchasing power for the food bank. For more information about on the food drive or about the Kiwanis Club of Greater Hudson go to Facebook, Kiwanis Greater Hudson, or call Fred Dietze, 715-781- 7167. 
Johnny Meyer and Friends
With an ear for the blend of a banjo and fiddle, and a feel for the delivery of a well-worn lyric, Johnny Meyer has combined his upbringing in the Missouri Ozarks with his experience as a Nashville touring musician to create a sound and musical experience all his own. Connecting story, song and the familiar strains of the classics with originals brand new, Johnny Meyer and Friends will provide a lively evening of the best in Bluegrass and American Roots Music. 
Snag tickets to this show which will be Saturday, Nov. 5, 7 p.m. and 9 p.m. at the Phipps Center for the Arts, 109 Locust St. Tickets are $15 for youth under 18, $20 for regular or $30 premium.