Jennifer Dorow, Waukesha County court judge and candidate for Wisconsin Supreme Court, visited with Hudson area residents at White Eagle Golf Club on Friday, Jan. 20. 
With 26 years of legal experience, Dorow has a strong philosophy when it comes to the law. 
"The role of a judge at its core is to apply the law as written to the facts of each case, every decision, every time, and not legislate from the bench," Dorow said. "It's not Jennifer's constitution, it's the people's constitution."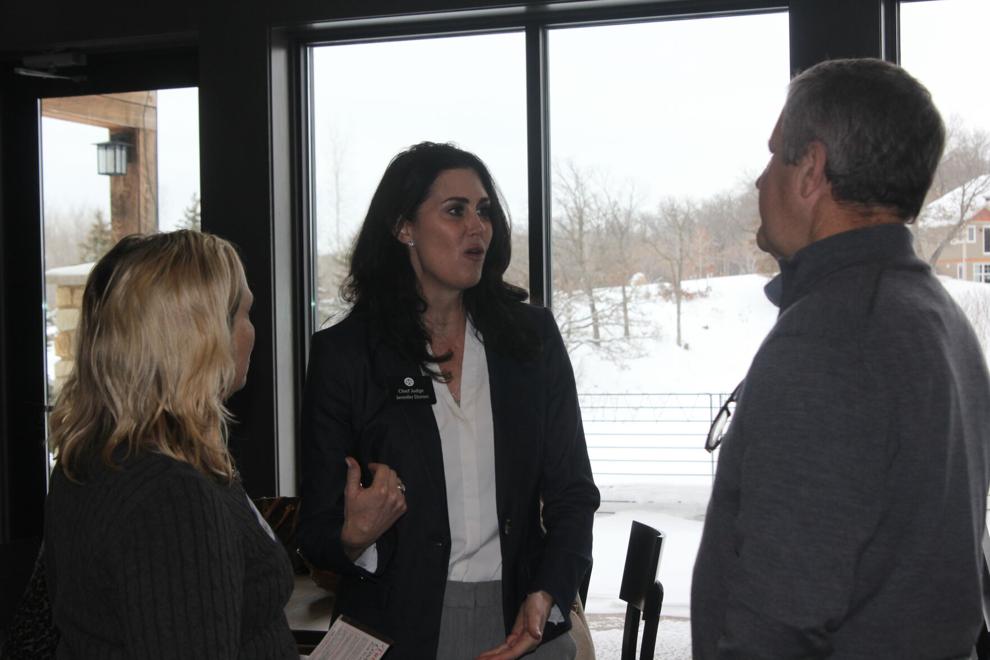 Dorow was joined by around 30 community members, including Hudson Alderperson Joy Knudson, former legislator Dean Knudson, current legislator Shannon Zimmerman and Hudson Board of Education candidate Erin Gerlach. 
"I love this state dearly," Dorow said. She made it very clear to her supporters in the room that this election is vital, as it will determine the court's political tilt.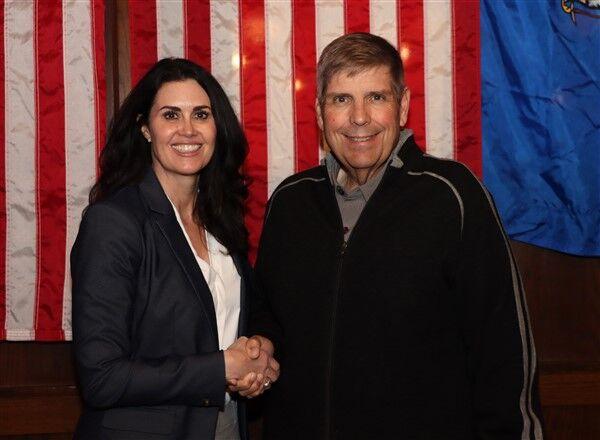 The race for the seat begins with a primary on Feb. 21. Dorow will be on the ballot with former Wisconsin Supreme Court Justice Daniel Kelly, Dane County Court Judge Everett Mitchell and Milwaukee County Court Judge Janet Protasiewicz. They are vying for the seat of Supreme Court Justice Patience Roggensack who not seeking re-election.
Though a nonpartisan race, Dorow is a self-proclaimed conservative and Kelly is considered one as well. Mitchell and Protasiewicz are regarded as the liberal candidates.
Dorow explained her belief that the liberal candidates have been campaigning to "legislate from the bench," something she believes is outside the responsibilities of a judge.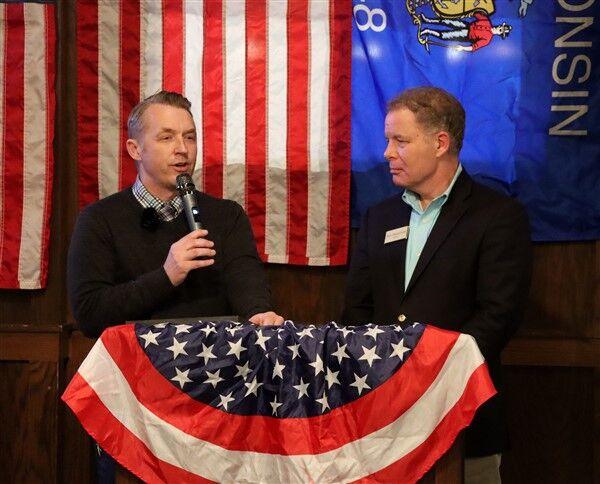 The Republican Party of Saint Croix County hosted Dorow and Kelly on the evening of Jan. 20. With standing room only available, the 100 people in attendance at Paddy Ryan's Pub, 709 Rodeo Drive in Hudson, listened to the candidates speak about the the highly contested race and what the election means for Wisconsin. 
At the end of the two hours, candidates answered audience questions followed by live music.