I recently learned that annually on Feb. 26 we celebrate National Tell A Fairy Tale Day. The day is to be set aside to read some fairy tales. Why? Because fairy tales are some of the earliest forms of literature and remain an important part of every child's education.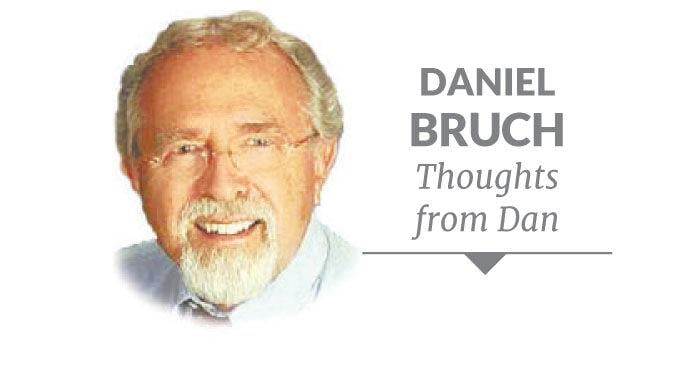 In this case, however, I was reminded that there are adult fairy tales too. In a recent conversation with a physician acquaintance, he noted a current research study that found it took 18 years on average for a verified medical improvement to go through the change process and finally be accepted into normal practice. 
Then I remembered the General Motors EV1, a successful electric car of our era, produced and leased by General Motors from 1996 to 1999. That was 27 years ago, and many are still fighting that technological improvement. 
Many other examples came to mind. It seems to be one of the adult fairy tales of our culture to think we humans are open to and excited about change. The reality is quite different.
You may be asking "what difference does it make?" If the tried-and-true works, why make a change? The mischief, according to researchers, is that old ways don't always work best. 
Sometimes, sticking with what we already know to be true, familiar and ingrained in our memories can result in distorted, biased or irrational decision-making. 
It is interesting to note that even monkeys are much more open to making changes that provide for more efficient strategies to achieve their needs and goals, outperforming humans when it comes to tests of cognitive flexibility. (Nature's Scientific Reports, September 2019).
Our problem comes from knowing that things always change, it is a constant, and nothing ever stays the same. Concurrently, changes are coming faster today than they have historically and the faster the changes come, the more vulnerable our aversion to change makes us. 
Animal and plant species are going extinct at a far faster pace than ever in human history; our planet is warming, and the sea levels are rising. Our reaction may be to withdraw deeper into the safety cocoons we've built and ignore or deny that these things are happening. I know, sometimes we may care up to a point, donate some money, even wave a banner, but always with an eye toward returning to the safety of our cocoons.
Unfortunately, we have leaders and politicians who thrive on our denial of change and problems because they don't want change either since it might cost them their positions. The world's wealthiest, too, seize on to our inbuilt drive to hold on to what's familiar, and they use it to get even wealthier. 
Peter Drucker's counsel is helpful: "The greatest danger in times of turbulence is not the turbulence – it is to act with yesterday's logic." But, as the author and social essayist, James Baldwin, said, "Not everything that is faced can be changed. But nothing can be changed until it is faced."
It is hard to make changes in attitude, opinion, lifestyle or almost anything. Sometimes it is necessary. But life is always uncertain, and it just wastes time trying to predict the future. Instead, think of all the possible outcomes of a change and then focus on the most positive one. 
Don't waste energy on being negative. 
It was Albert Einstein who said that "the world as we have created it is a process of our thinking. It cannot be changed without changing our thinking." 
Good advice. And it might help to read the fairy tale "Cinderella" again to remind us of the benefits of positive change.