The New Richmond track and field team hosted the 56th running of the Stan Barr Relays Friday at the high school with 15 teams from Minnesota and Wisconsin on hand, including Hudson, River Falls, Somerset and St. Croix Central.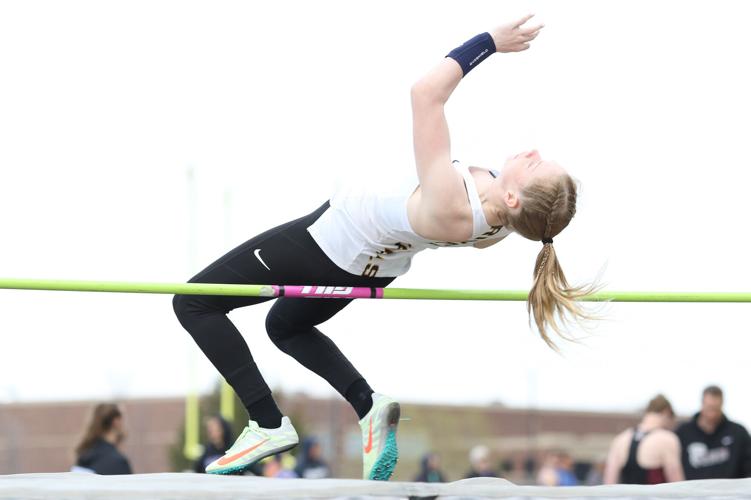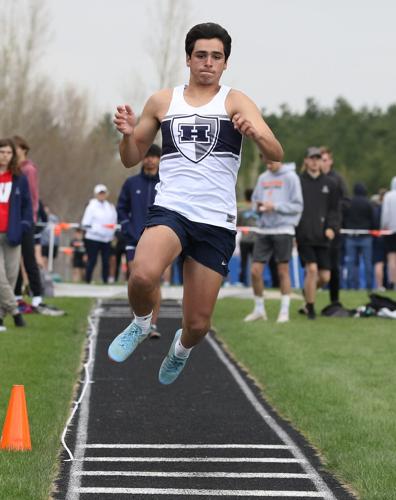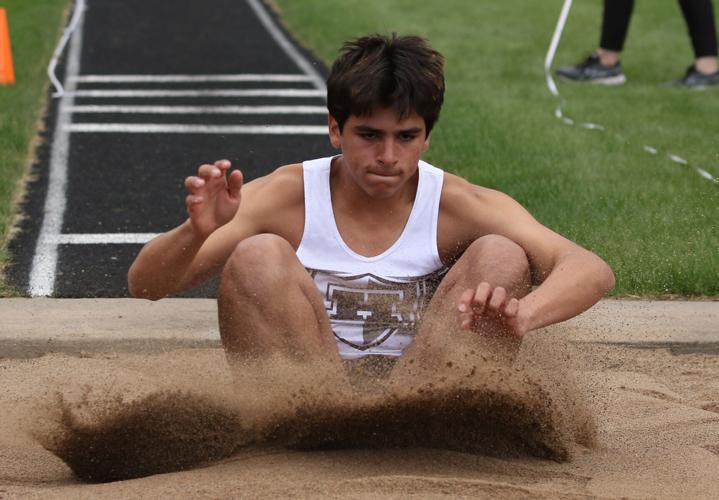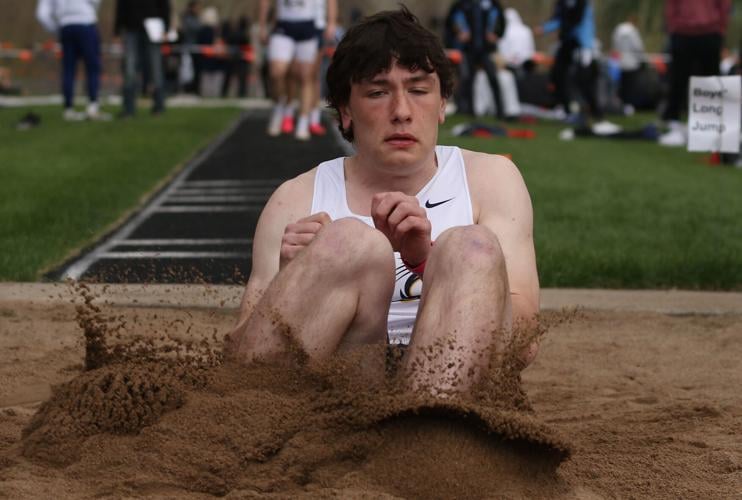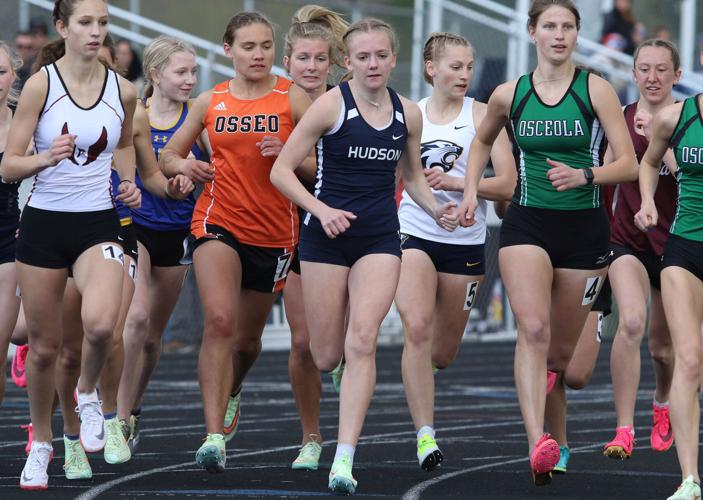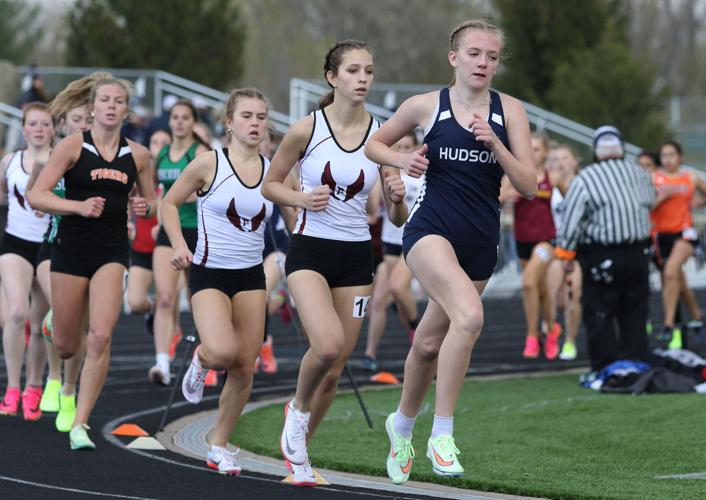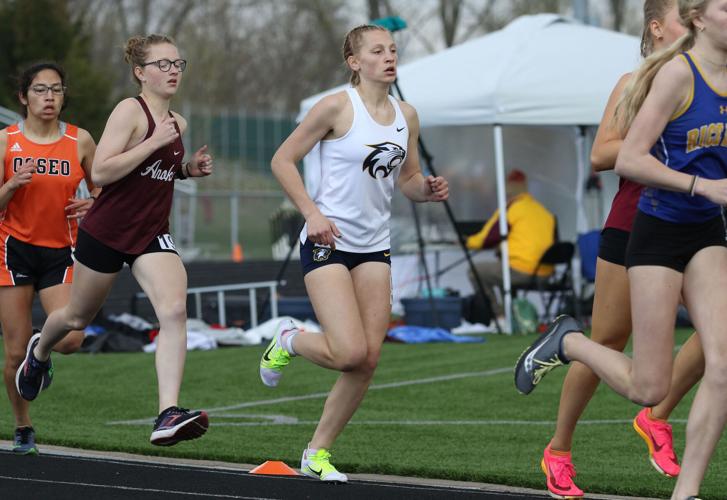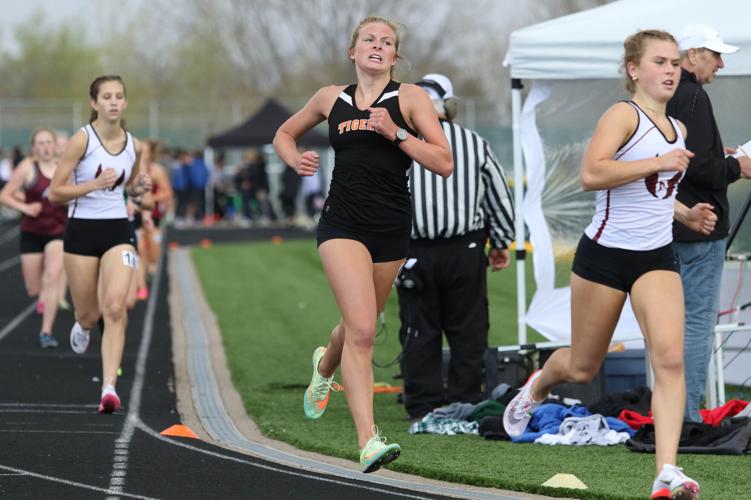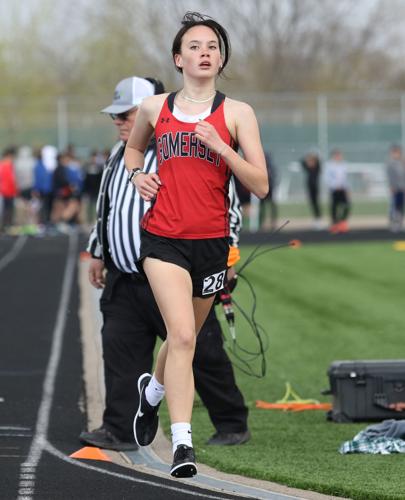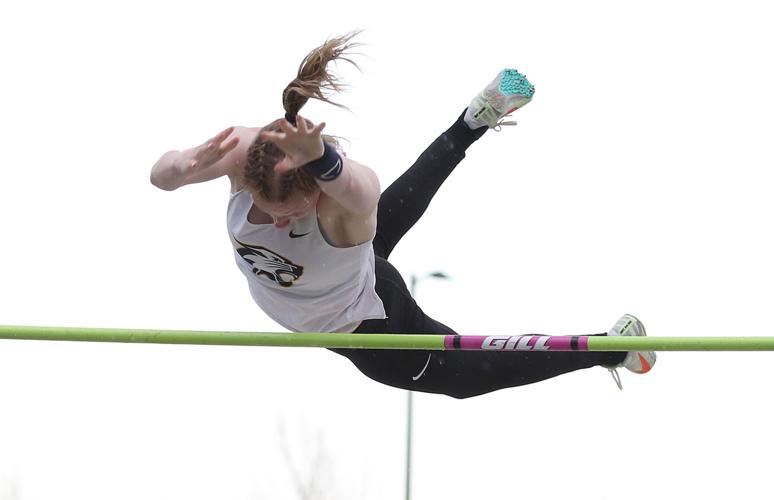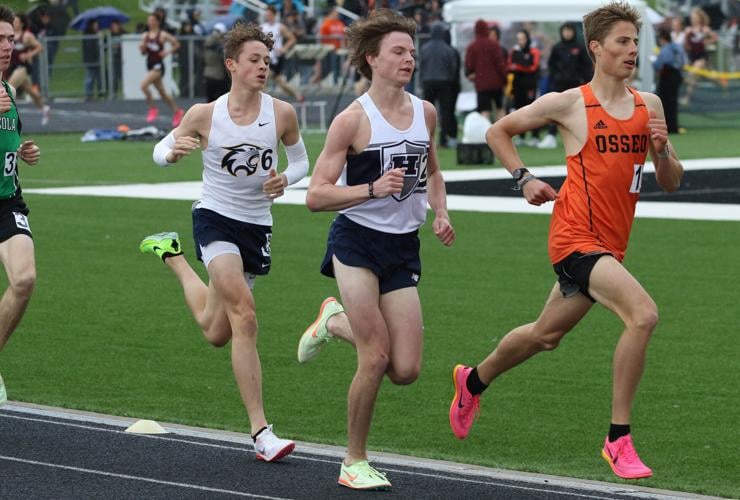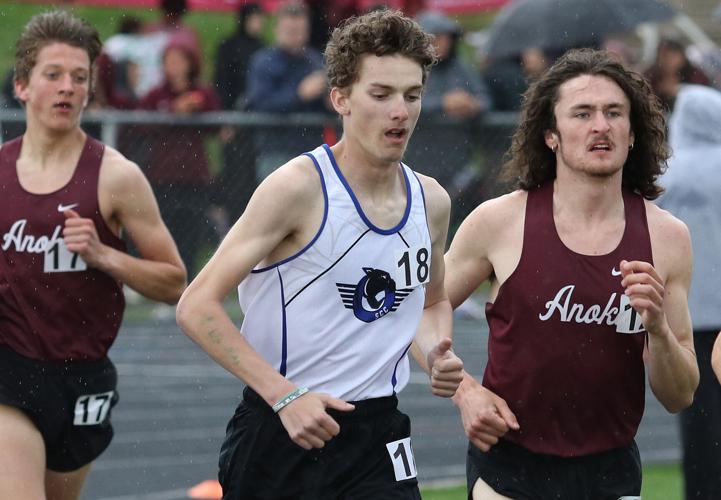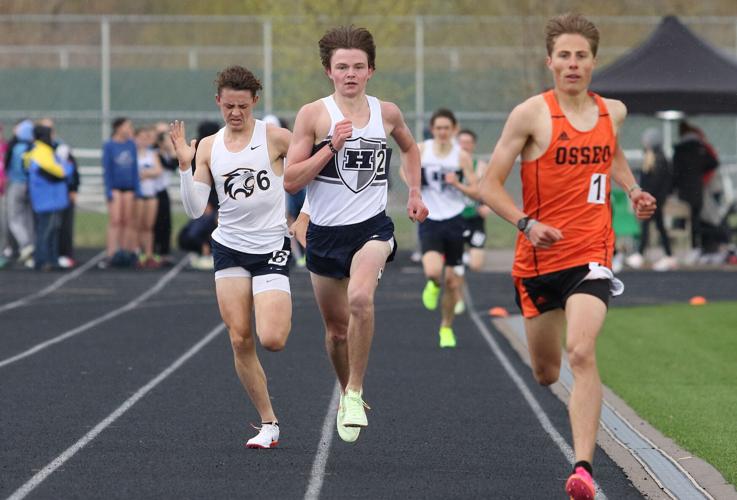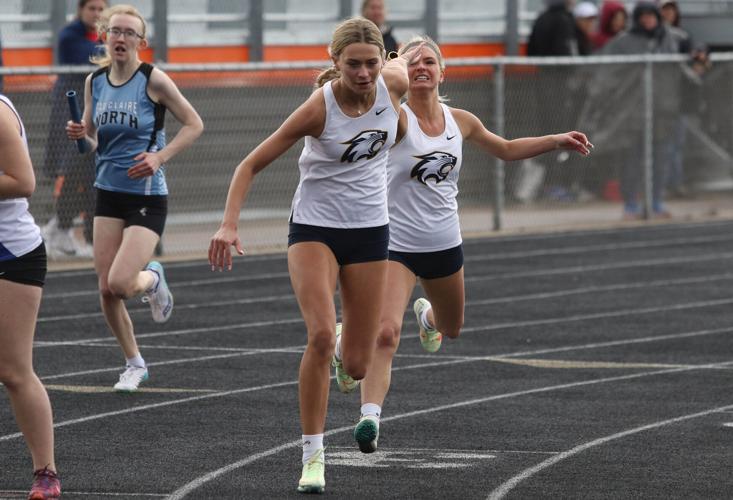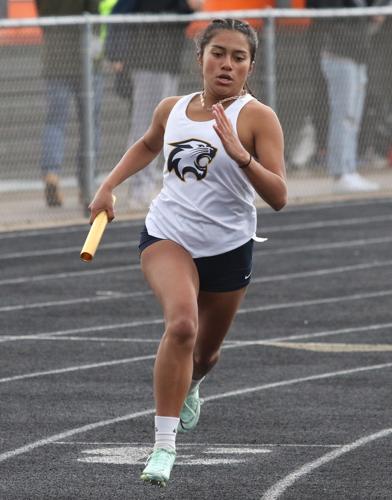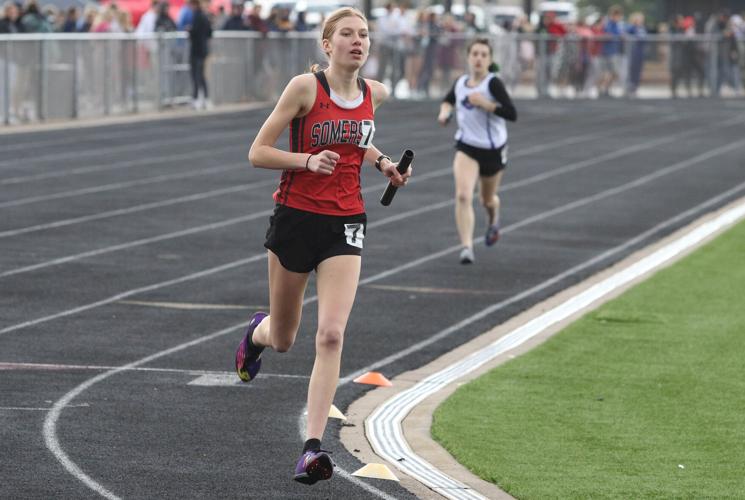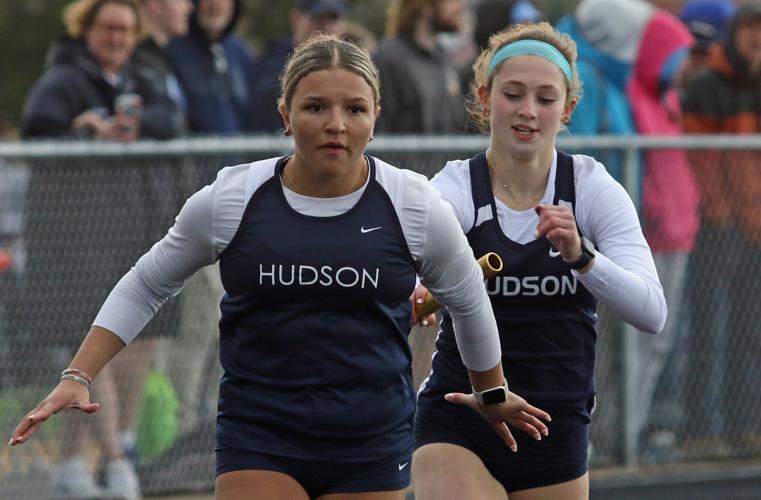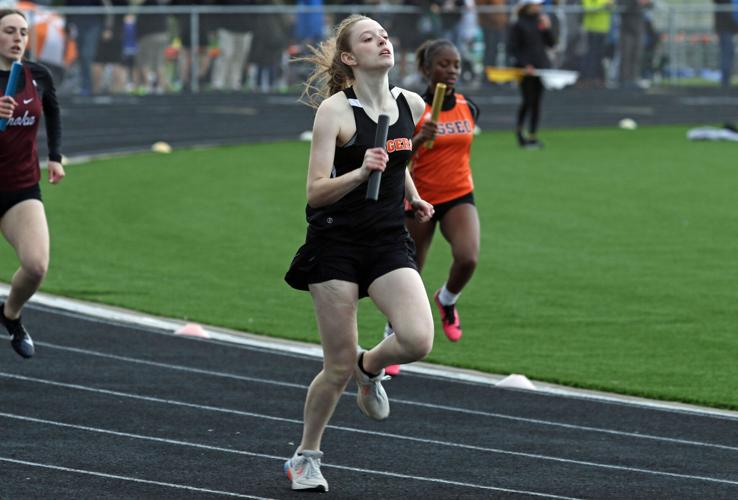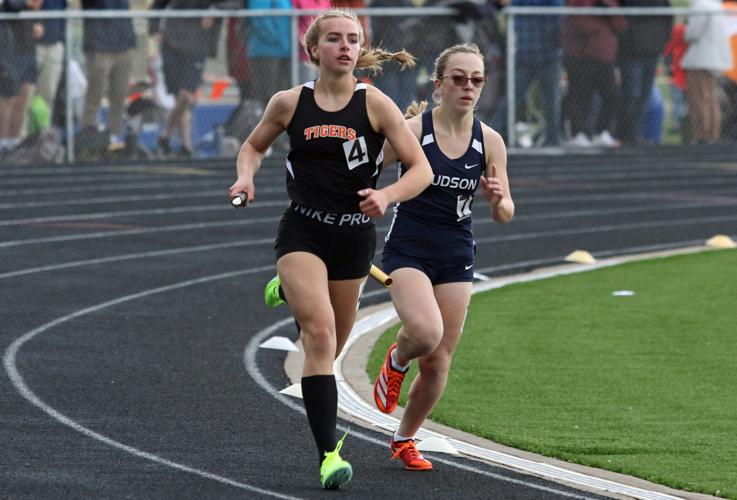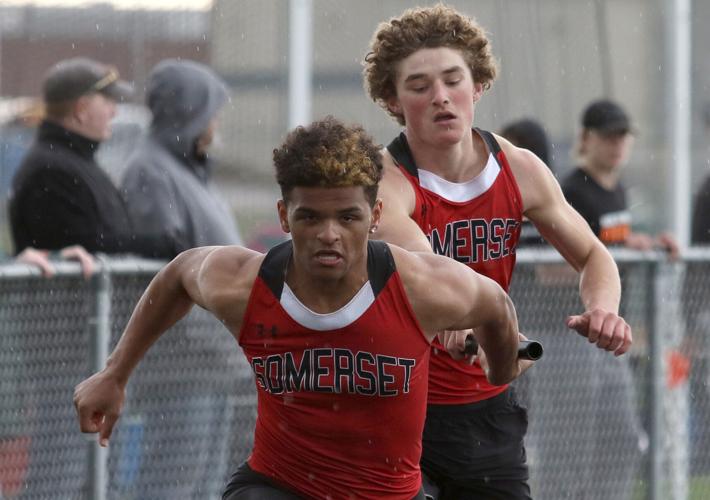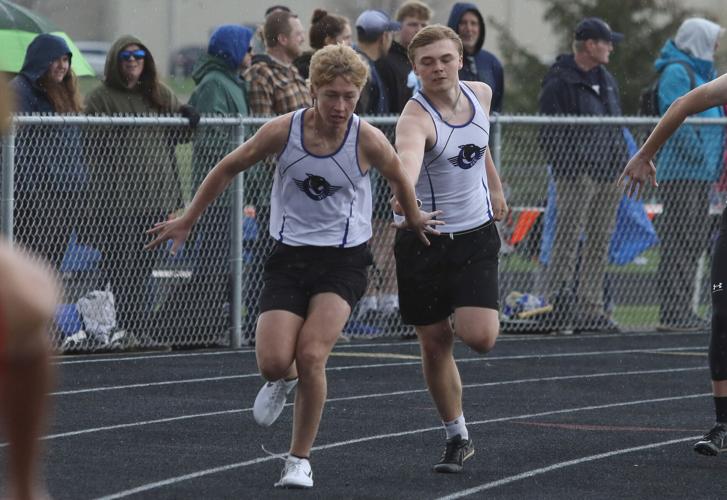 Stan Barr Relays (22 photos)
Hudson had four first place finishes on the day– two each by the Raider boys and girls– while New Richmond's and Somerset's boys had two each, and River Falls' boys had one.
Anoka won the boys' team title with 87 points and Menomonie was second with 72, while New Richmond finished third with 64 and River Falls was right behind in fourth with 62. Hudson placed seventh with 45.8 and Somerset was 10th with 30 while St. Croix Central and Prescott tied for 11th with 14.
Osceola ran away with the girls' team title with a total of 103.5 while Rice Lake was second with 72.5 and New Richmond third with 64. Hudson was fourth with 59.5 while River Falls took seventh with 37.5 and St. Croix Central was 13th with 9.5.
New Richmond's boys edged River Falls in both the 4x100 and 4x200 relays. In the 4x100, Tim Tragon, Billy Auvin, Aidan Zinck and Ethan Turbeville combined for a winning time of 43.51 seconds, while River Falls' Trey Hartung, Joseph Tarasewicz, Robert Anderson and Jacob Gilbertson were second in 44.23. In the 4x200, the Tiger team of Auvin, Zinck, Vance Landa and Turbeville took first in 1 minute, 30.48 seconds, while Hartung, Charlie Loesch, Anderson and Gilbertson were second in 1:32.92.
New Richmond added a second place finish in the 3x110 shuttle hurdle relay, where Tim DeYoung, Evan Matuszak and Thomas Casey combined for a time of 51.58, while Auvin, Drew Brinkman, Mason Hughes and Landa were third in the 4x400 relay in 3:31.98.
Hudson claimed the boys 4x800 relay title, with Brock Bjerke, Nic Owens, Addisu Haverly and Ethan Eilertson teaming up for a time of 8:28.00. River Falls' Jonah Majerus, Morris Toppel, Hudsen Smith and Quin Andrews were third in 8:40.96.
The Raider boys also took three of the top nine times in the 1600 meter run, with Eilertson placing second in 4:27.54, Noah Lawrence fourth in 4:34.0, and Haverly ninth in 4:44.94. River Falls' Quin Andrews was third in 4:28.2.
River Falls boys received a first place time of 3:40.49 from Loesch, Gilbertson, Anderson and Andrews in the 1600 sprint medley relay, while Hudson's Justin Robey, Ross Yaeger, Lynden Coleman and Bjerke were second in 3:44.55.
Both of the Somerset boys' first place efforts came in field events, where Caymen Gebheim won the discus title with a throw of 163-feet, 9-inches, and Broden Thiel won the shot put with a throw of 50-11. Gebheim threw 49-08 in the shot put to place third, while Thiel threw 146-05 in the discus to take third. St. Croix Central's Aidan Schlueter was fourth in the discus at 139-09, and River Falls' Cade Myszewski tied for fourth in the shot put at 47-feet.
Somerset's Conrad Webb cleared 6-feet to tie for second in the high jump, while teammate Jack Krier was third in the long jump with a leap of 19-10.25.
On the girls' side, Hudson's Emily McCarthy, Kylie Petermeier, Isabel Petricka and Lilly Johnson took first in the 4x100 throwers relay with a time of 55.62 seconds, while New Richmond's Brooklyn Green, Genna Gretzlock, Amelia Mehls and Tiana Ryan took second in 56.95.
Hudson's Laura Mahowold tied for first in the high jump with a leap of 4-10, while New Richmond's Nadia Unruh and St. Croix Central's Sidnie Roshell tied for third at 4-08.
The Raiders' 4x800 meter relay team of Ruby Mitchell, Lyla Vlcek, Olivia Thompson and Rebecca Belany teamed up for a second place time of 10:28.67, while Ella Carstensen took second in the triple jump with a distance of 33-10. New Richmond's Izzy Jensen was third with 32-07.50.
New Richmond's girls added second place finishes in the 1600 sprint medley and the 4x100 relay. In the sprint medley, Johanna Johnson, Madi Titcomb, Alex Burchhill and Ceana Dietz combined for a time of 4:26.69, while in the 4x100, Jensen, Etta Carlson, Unruh and Katelynn Doehrmann posted a time of 51.17 seconds.
New Richmond's girls also got a third place time of 4:15.3 in the 4x400 relay from Jensen, Jasmine Altena, Doehrmann and Dietz.
The River Falls girls' 4x200 relay team of Abi Banitt, Maria Moran, Brooklyn Silloway and Rebecca Randleman ran to a third place time of 1:48.7, while Wildcat Kayleigh Volkman and St. Croix Central's Ella Hawkins tied for third in the pole vault with heights of 9-06.
Gebheim sets new Somerset discus record
Earlier in the week, Somerset's Gebheim set a new Spartan school record in the boys' discus with a throw of 175-06 at Tuesday's Amery Invitational, shattering the old mark of 167-07 set by Joe Green in 1996.
Mason Miller won the 200 meter dash at Amery with a time of 23.21 seconds, and Malachy Driscoll won the 110 hurdles in 16.2 seconds, while Thiel won the shot put with a throw of 52-05.5.
Ruby Goldstein won the girls' discus with a throw of 109-01.