Coffee Concert series
A concert featuring multiple styles of organ music at the University of Wisconsin-River Falls is intended not only for audience enjoyment but also to raise money to restore the pipe organ musicians will play during the performance. 
The concert, "Laura Edman and Friends," is at noon on Friday, Feb. 24, in Abbott Concert Hall in the Kleinpell Fine Arts building on campus, 420 E Cascade Ave. It is part of the Frances Cohler Coffee Concert Series. The concert is free and open to the public.
The concert is the third since April showcasing organ performances designed in part to solicit funds to restore the musical instrument, installed in 1974 by Charles Hendrickson who built numerous pipe organs throughout the Midwest. The organ is outdated and a $130,000 fundraising effort to make improvements is underway. 
Donations may be made at https://www.uwrf.edu/Give/Organ-Restoration-Fund.cfm
"I've tried to put together a concert that shows what you can do with an organ, that it really is a versatile musical instrument," said Laura Edman, who teaches the organ at UW-River Falls and who designed the concert. "And I'm trying to tell the story about how we need to raise money to restore this organ." 
Renowned organist Aaron David Miller, known for his improvisational playing style, will be among the musicians to play the organ at the concert. He will be the event's last performer, Edman said.  
"It's a very special occasion for us to have a world-class improviser, someone of his caliber, performing as part of our concert," Edman said of Miller, who has won numerous international awards and has had his orchestral works performed by major symphonies.
Among other concert performers is Scott Hyslop, minister of music at Zion Lutheran Church and School in Dallas, Texas. Hyslop, a graduate of the UW-River Falls Music Department, will play virtually from Dallas as part of the concert. Edman said she is honored to showcase a former UW-River Falls student as part of the concert.  
Edman also will be a part of the concert. She will play the organ as she performs "Shade in a Parched Land" with two percussion players and a narrator. The song is inspired by the poetry of Tom Gillaspy, who wrote about his experiences after making mission trips to Kenya through First Presbyterian Church in Stillwater, Minnesota. 
Miller was commissioned to write a music composition reflecting those poems, and Edman and others will perform that work. The poems for "Shade in a Parched Land" will be narrated by Kathryn Lien, who will also play the organ for several other pieces. Besides Miller, Hyslop, Edman and Lien, other concert performers include Craig Hara and Joel Bolen.   
Hearth Night
Time: 6:30-9:30 p.m.
Date: Friday, Feb. 24. 
Location: Camp St. Croix dining hall, 345 Riverview Drive, Hudson. 
Cost: $10 per person; children 5 and under free. 
Enjoy a cozy community event for all ages this weekend. The Hearth Night, hosted by Camp St. Croix, will include a meal, meatless option available, board games, card games and an open mic. Sign up for a 15 minute slot. 
Questions and registration can be directed to theresa.douglas@ymcamn.org. 
Storm recovery open house
Time: 3-6 p.m.
Date: Saturday, Feb. 25. 
Location: Hudson Area Public Library, 
Cost: Free. 
Enjoy appetizers, desserts and refreshments plus activities for the whole family. Director Shelley Tougas will present "A Dark and Stormy Night" in Room 219 at 3:15 p.m, 4:15 p.m, and 5:15 p.m. The presentation will tell the story of the storm and months of recovery, including stunning photos and video. The event is sponsored by the Hudson Area Library Foundation and the Afton House Inn. 
Frosty falls hike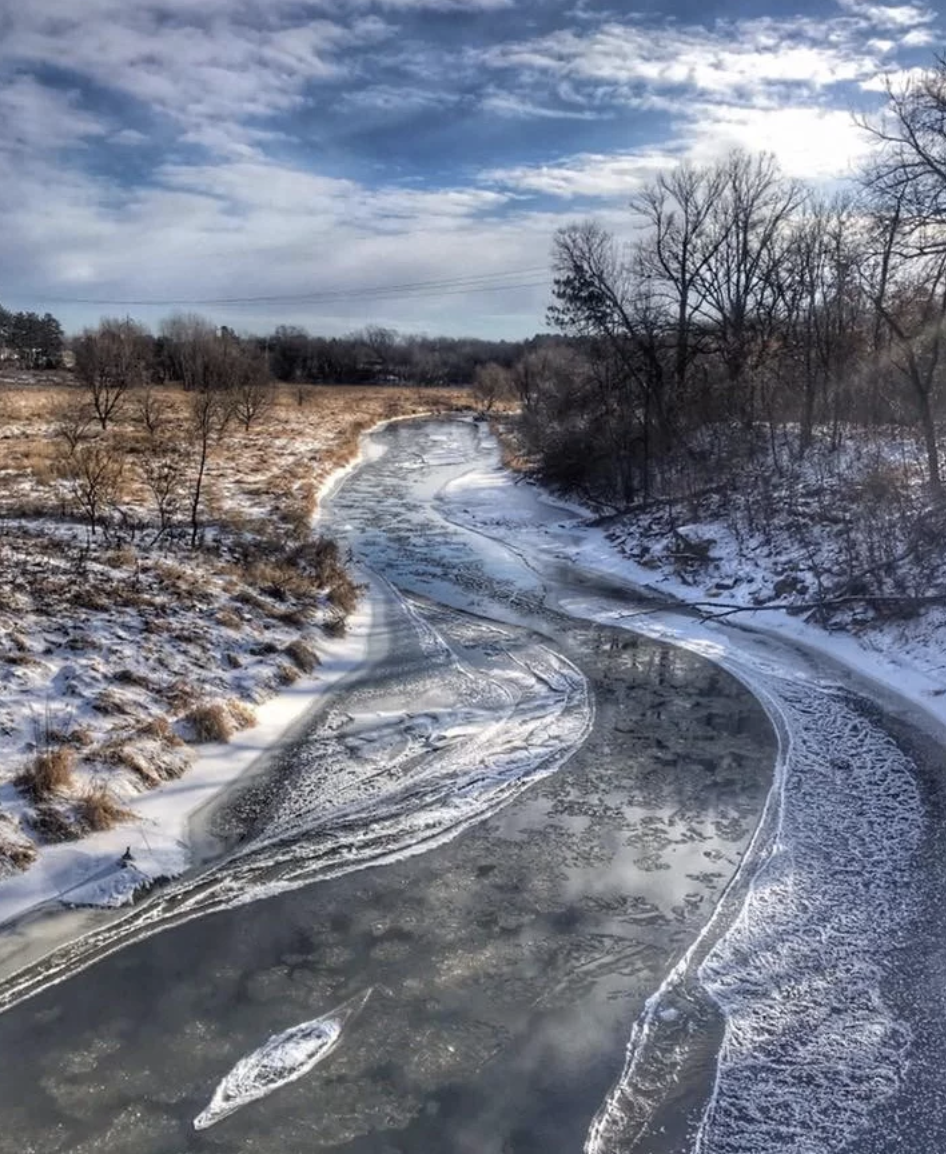 Time: 1 p.m.
Date: Saturday, Feb. 25. 
Location: Willow River Nature Center, 
Cost: Free. Snowshoe rental $7 per pair. 
Join on a wintery walk to the Willow Falls. This is a spectacular time of year for viewing the frost covered falls. This will be a 4-mile round trip hike. Depending on the weather and depth of snow, it can be considered moderately strenuous with some hilly and rugged terrain throughout. Be sure to dress in warm layers, bring plenty of water, and good hiking boots with ice cleats or snowshoes.
Call 715-869-3695 or email wrsnowshoe@gmail.com at least two days in advance to check on availability of snowshoes. 
Dance master class
Time: 10-11:15 a.m.
Date: Saturday, Feb. 25. 
Location: The dance studio at the Phipps Center for the Arts, 109 Locust St., Hudson. 
Cost: $15. 
Sign up at thephipps.org for tap with Kayla Rimer. Master classes are individual classes designed for mature dancers to challenge themselves and connect through movement. Classes rotate styles and instructors seasonally. Classes are for dancers 16 years and older.
PJ day and movie
Time: 1-3 p.m.
Date: Friday, Feb. 24. 
Location: Hudson Area Public Library, room 219, 
Cost: Free. 
Enjoy a movie and snacks on your day off from school. PJs and blankets encouraged. Everyone is welcome. No registration required. 
'Descendants: The Musical'
Schedule: Friday, Feb. 24, 7 p.m; Saturday, Feb. 24, 7 p.m; Saturday, Feb. 25, 1 p.m and 4 p.m; Sunday, Feb. 26, 2 p.m; Friday, March 3, 7 p.m; Saturday, March 4, 1 p.m. and 4 p.m; Sunday, March 5, 2 p.m.
Location: The Phipps Center for the Arts, John H. Potter Theater, 
Cost: Youth $15 and adults $20. 
Imprisoned on the Isle of the Lost – home of the most infamous villains who ever lived – the teenaged children of Maleficent, the Evil Queen, Jafar, and Cruella De Vil have never ventured off the island … until now. When the four troublemakers are sent to attend prep school alongside the children of beloved Disney heroes, they have a difficult choice to make: should they follow in their parents' wicked footsteps or learn to be good? This brand-new musical, based on the popular Disney Channel Original Movies, is jam-packed with comedy, adventure, Disney characters and hit songs.
Frosty hike
Time: 9-10:30 a.m.
Date: Saturday, Feb. 25. 
Location: Al and Laurie Hein Visitor Center, 279 S. Cove Road, Hudson. 
Cost: $5 or free for Frosty 40 participants and Friends of the Carpenter Nature Center. 
Enjoy the Carpenter Nature Center trails with a group while working toward your mileage goal for the Frosty 40 event. Programs are exercise focused, so come prepared to elevate your heart rate. Snow conditions will determine if these will be regular trail hikes or snowshoe hikes. Bring your own snowshoes or a pair will be provided if needed.
Heart Health Month
Time: 9:45-10:30 a.m.
Date: Friday, Feb. 24. 
Location: Wellhaven, 119 Union St., River Falls. 
Cost: Free. 
Join the morning coffee break education: heart health month event for an informative discussion about heart health for the month of February. Learn how and why exercise helps prevent heart disease.