Hudson's bid for a three-peat came to a heartbreaking end in the WIAA Division 1 State Hockey semifinals Thursday with a 4-3 overtime loss to Verona at Bob Suter's Capitol Ice Arena in Middleton.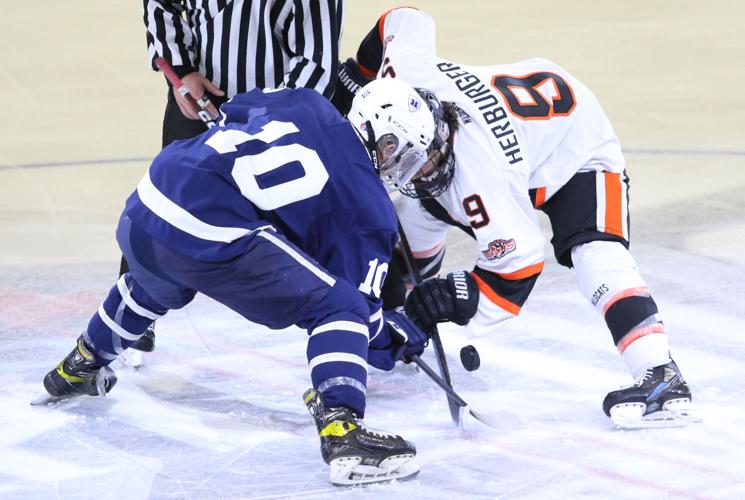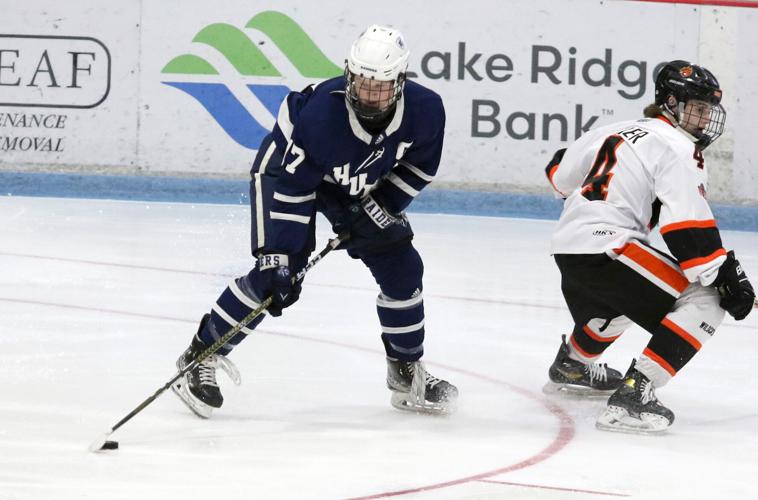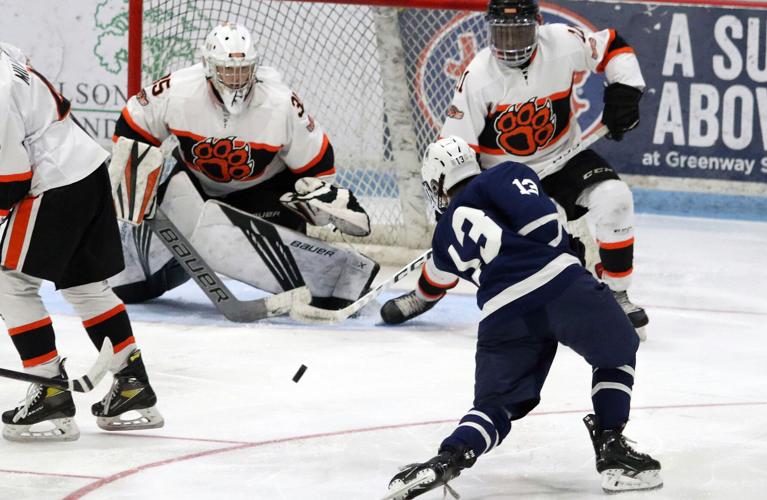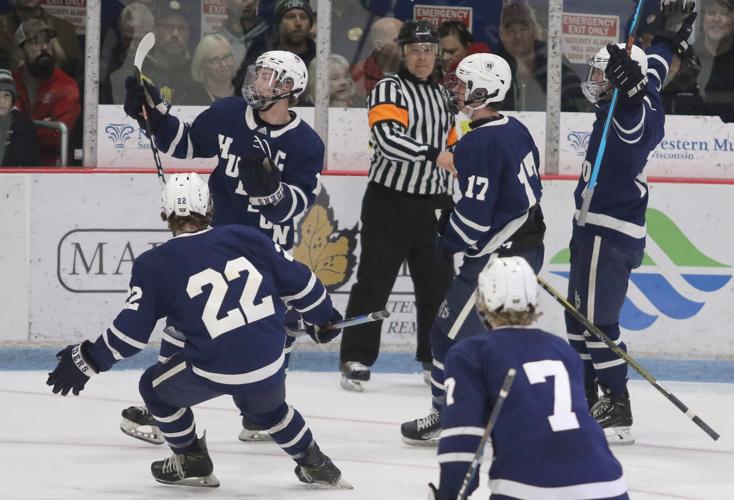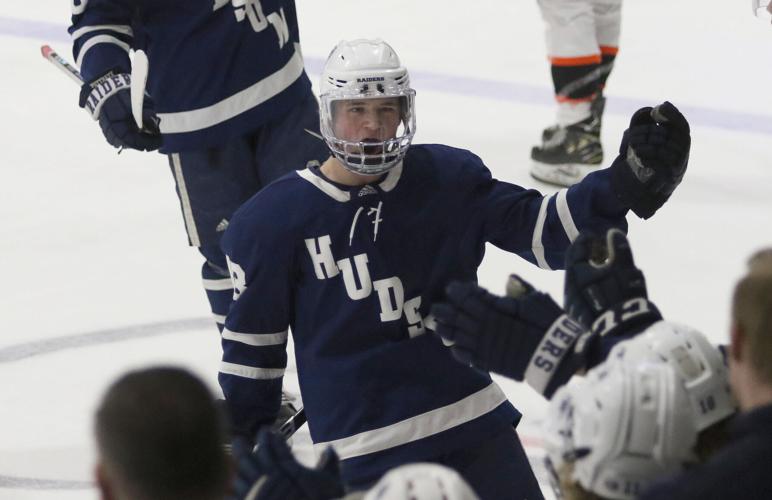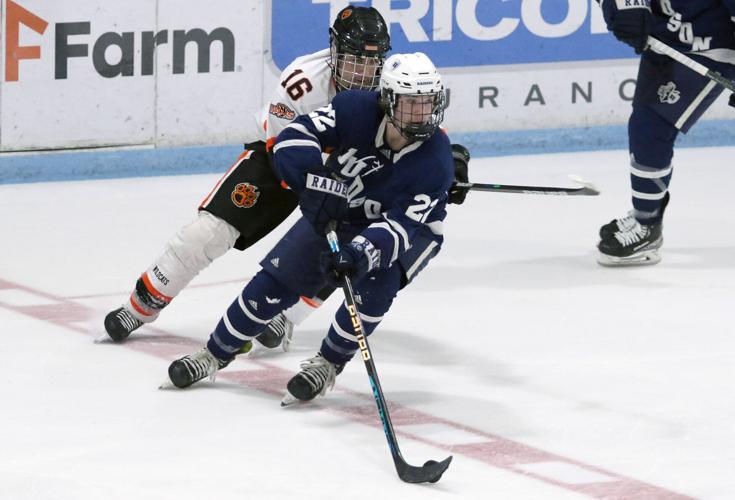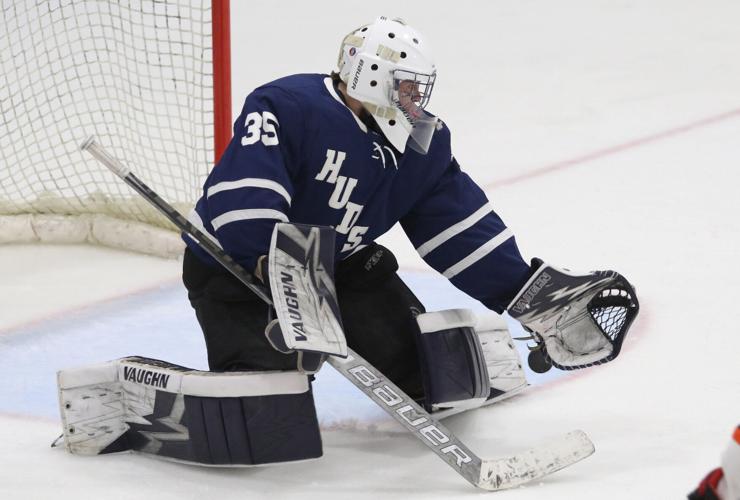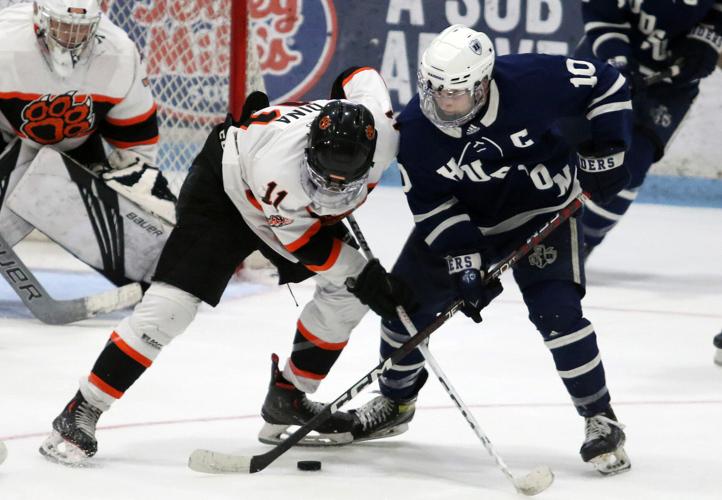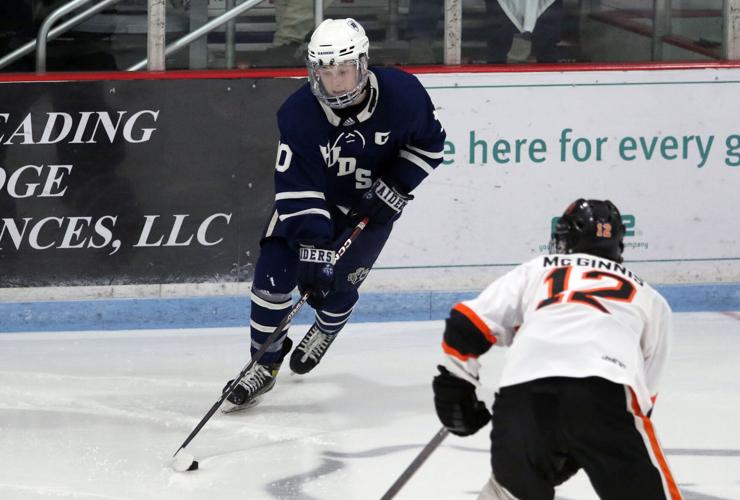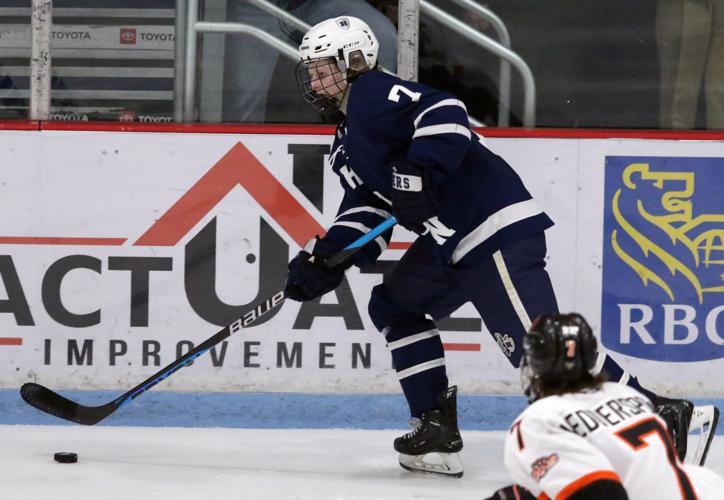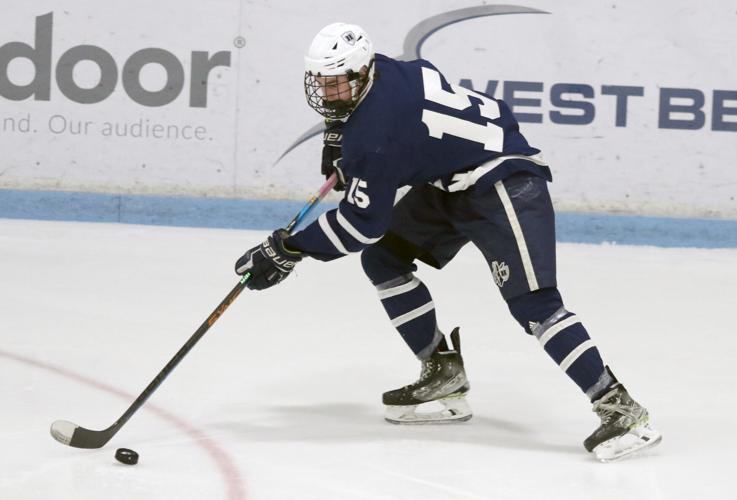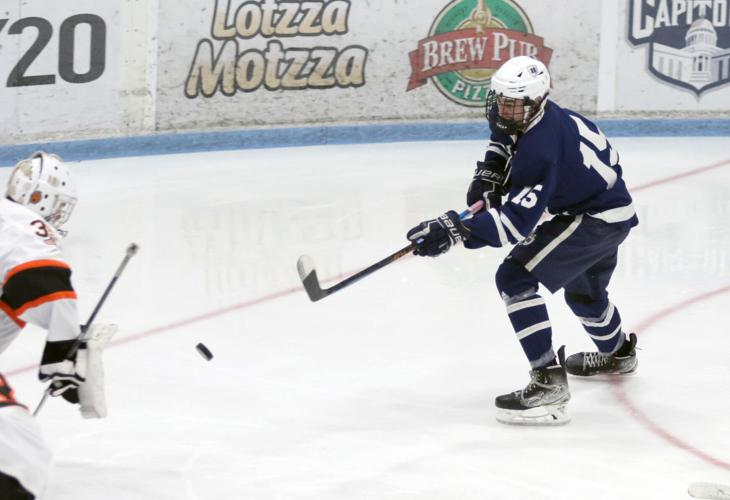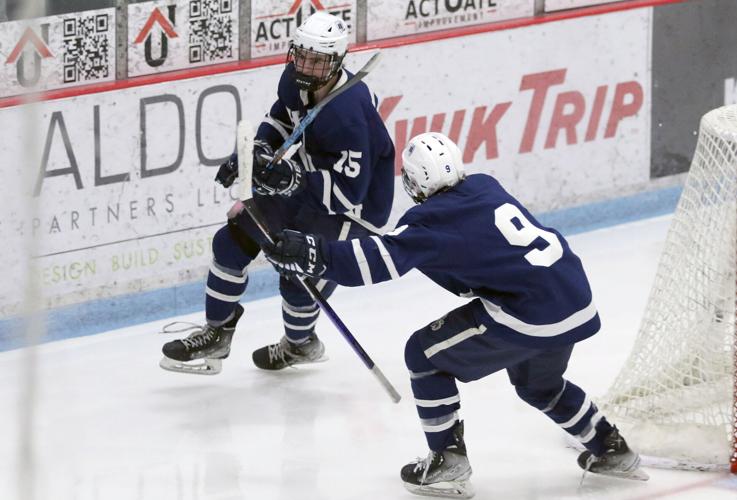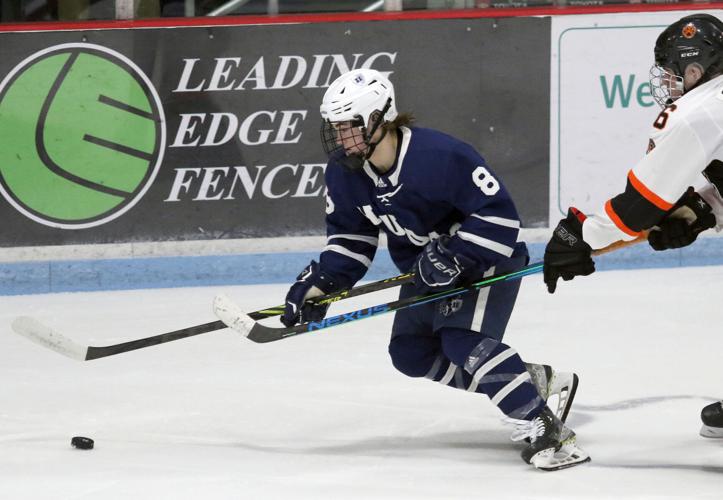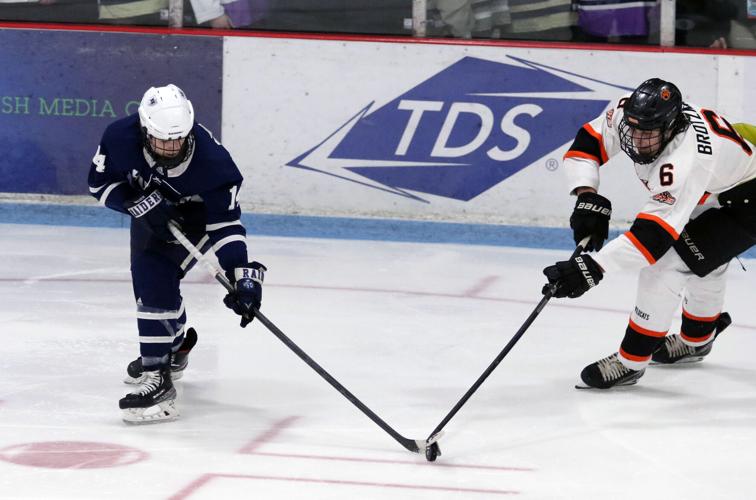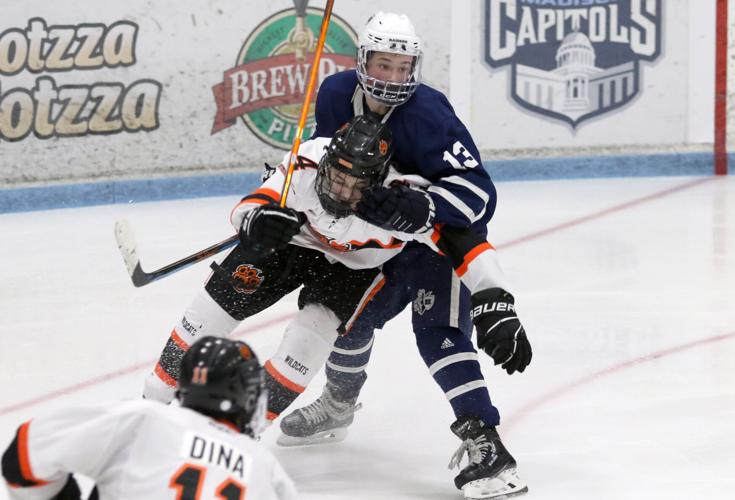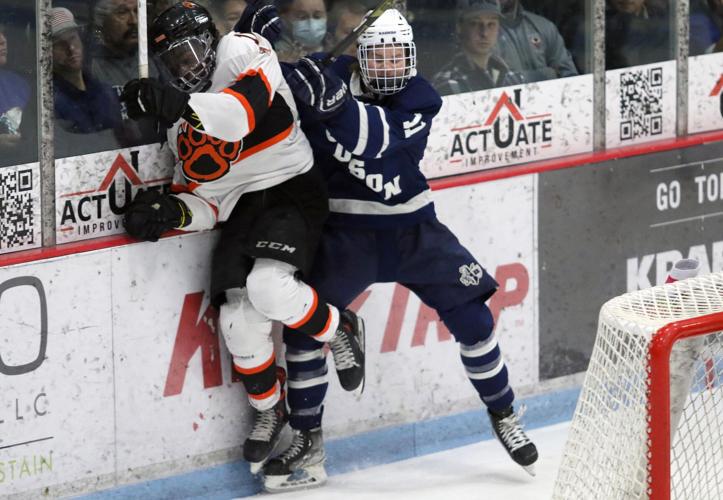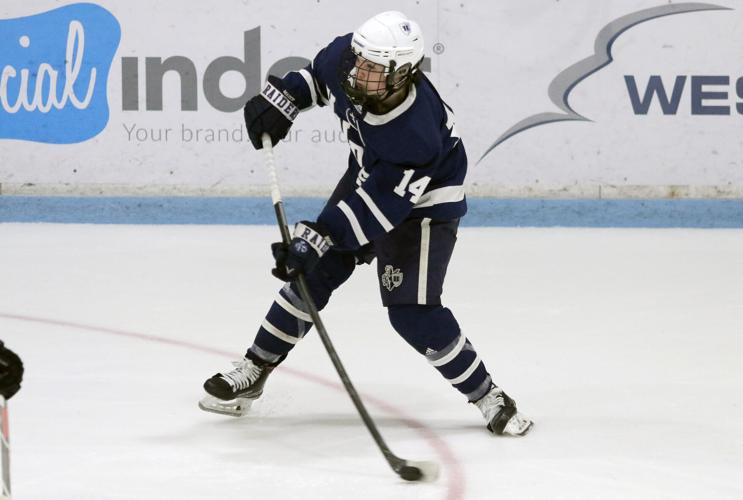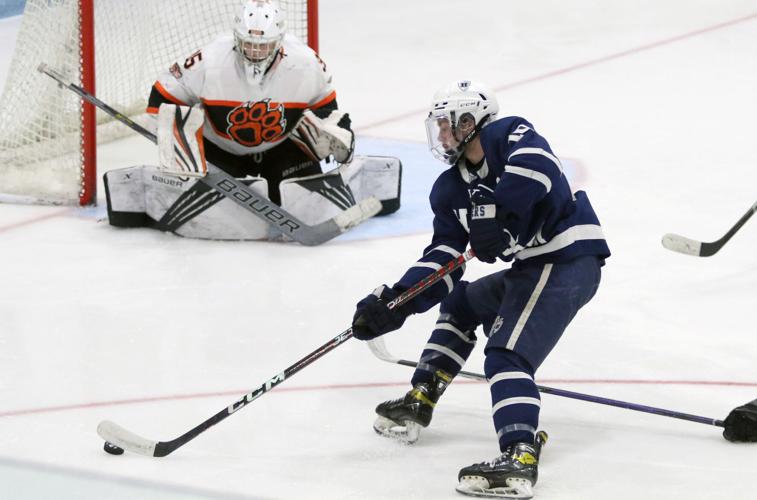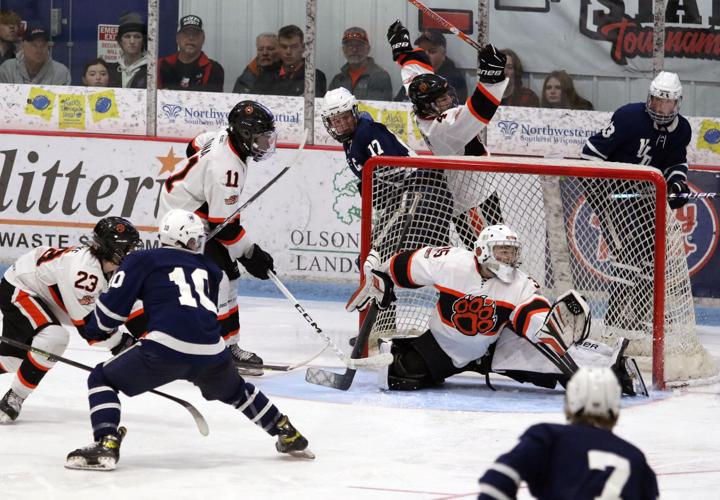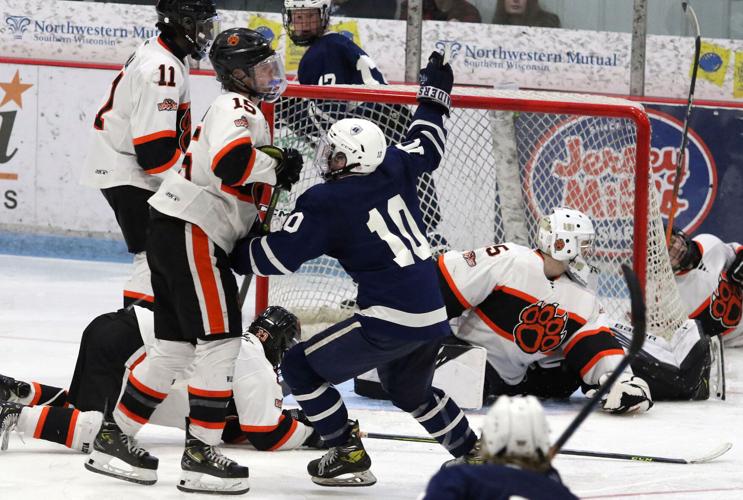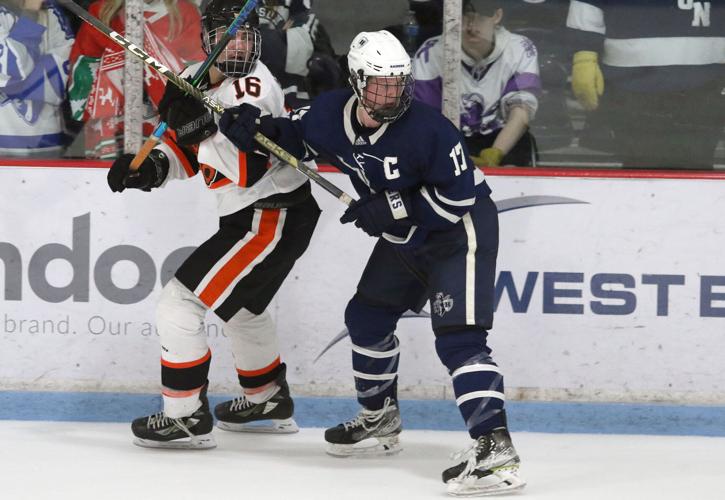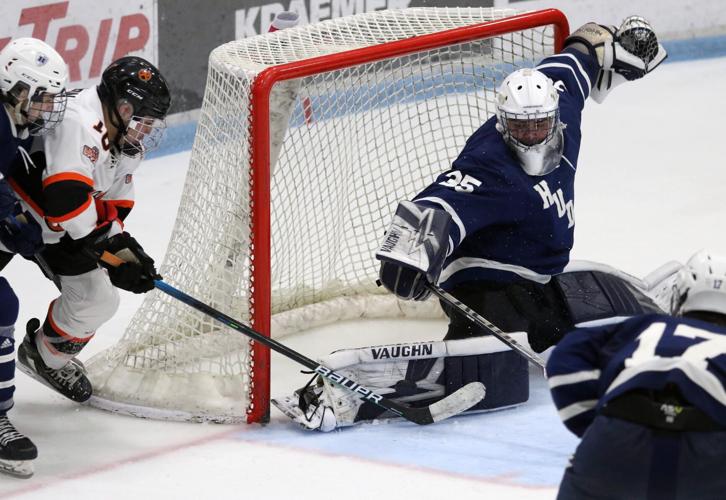 Hudson vs. Verona Division 1 state semifinals (24 photos)
Verona's Conrad Moline took a poke pass from teammate David Dina at center ice for a semi-breakaway and his shot was slowed down by Hudson goalie Aiden Tepper-Engh, but the puck squirted through Tepper-Engh's pads and across the goal line 3 minutes, 48 seconds into overtime to send the Wildcats to the state title game.
The game ending goal came after Hudson's Alex Pottratz scored the only goal of the third period, at the 4:19 mark, to tie the score 3-3.
No. 2 seed Verona (23-5) will face top-seed and undefeated Green Bay Notre Dame (27-0) in the Division 1 state title game at approximately 2:30 p.m. Saturday while two-time defending state champ and No. 3 seed Hudson saw its season end with a record of 19-10.
Verona opened the scoring 5:19 into the game but it took just nine seconds for Hudson to respond when on a backhander in front from Harrison Ross.
Hudson took a 2-1 lead 3:35 in the second period when Gannon Blaiser raced down the right side and flipped the puck over Verona goalie Blake Craven. But Verona scored a power play goal just 31 seconds later, and got another power play goal at the 7:31 mark to take a 3-2 lead after two.
Pottratz's tying goal came off a centering pass from Carson Strapon from behind the net that Pottratz flipped into the top-right corner from directly in front.
Raider goalie Aidan Tepper-Engh finished with 17 saves as Hudson outshot Verona 23-21.