It took a little while for New Richmond to get rolling in its Division 2 semifinal game against Menomonie at the WIAA Boys State Hockey Tournament Thursday morning in Middleton. But once the Tigers got going, there was no stopping them.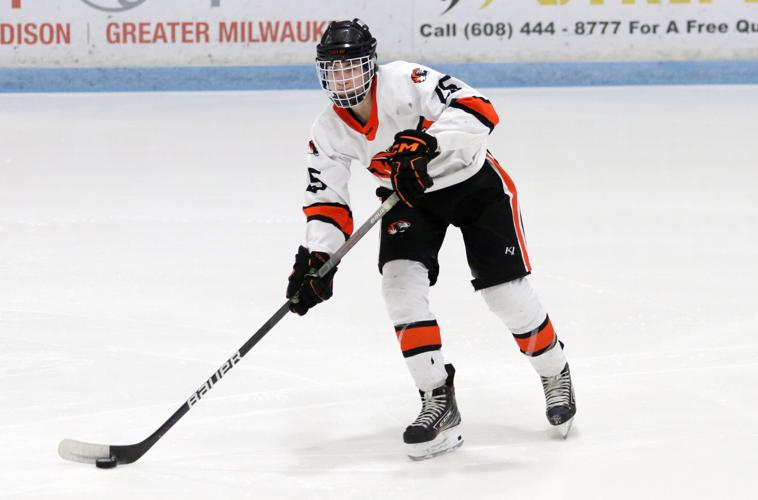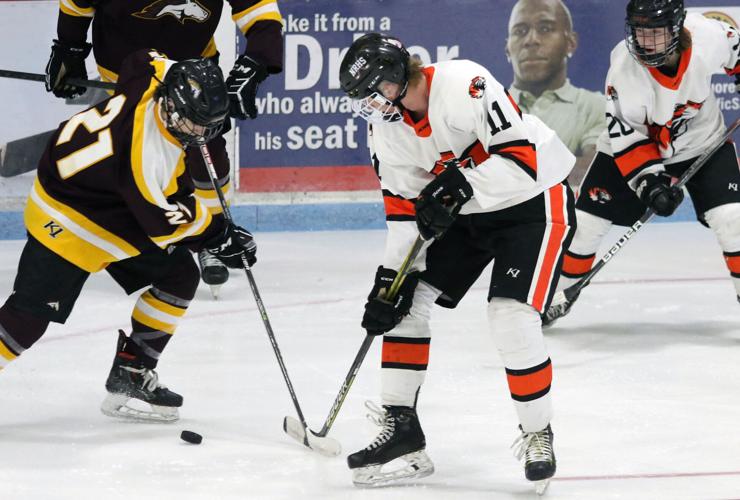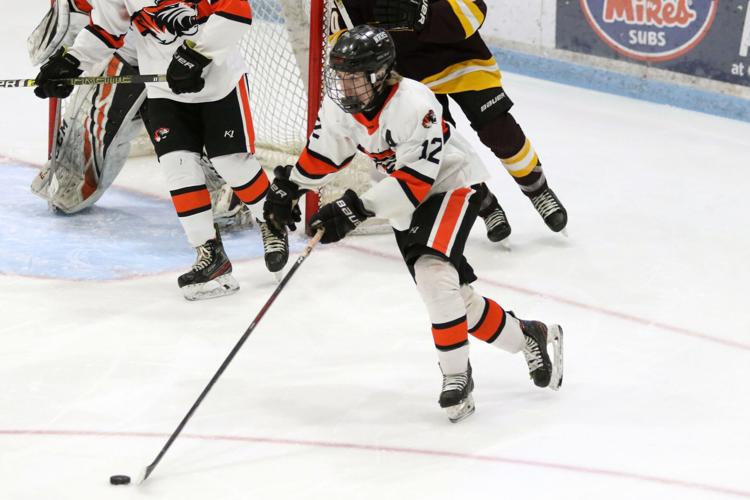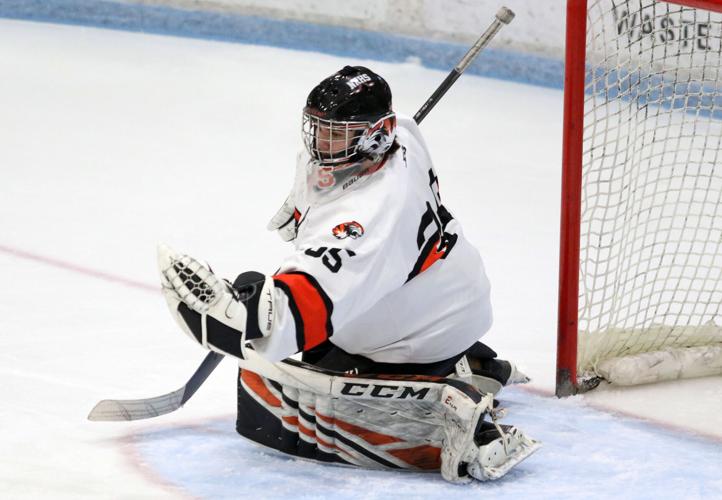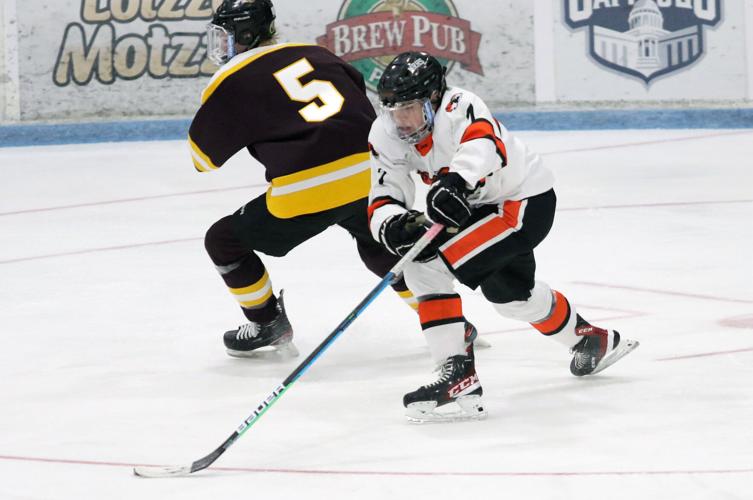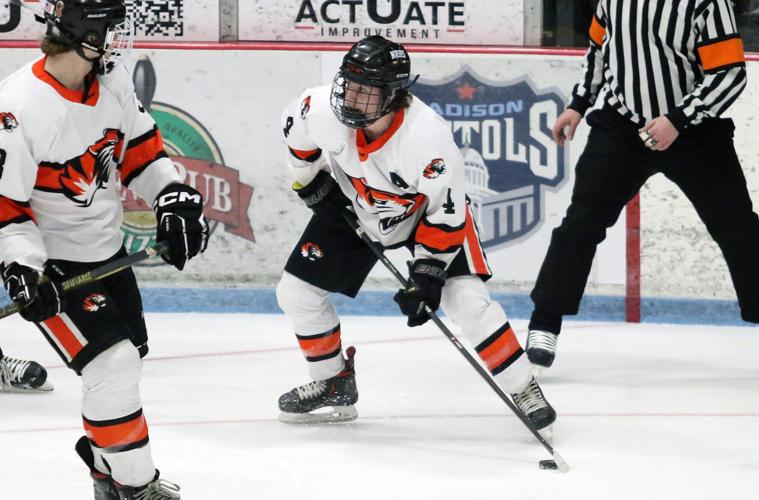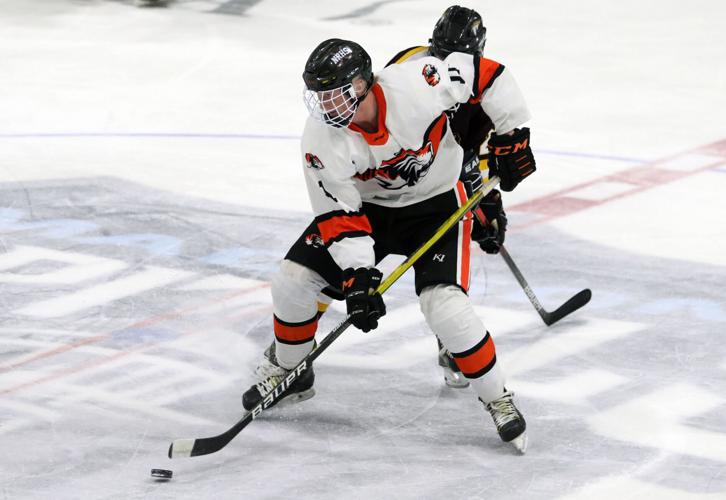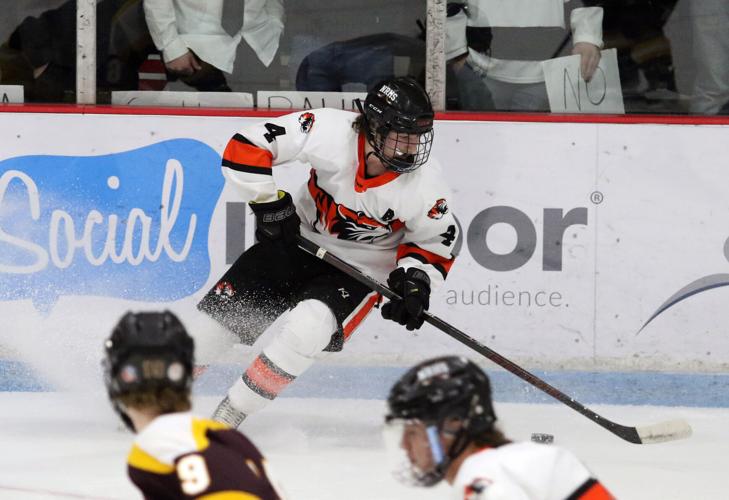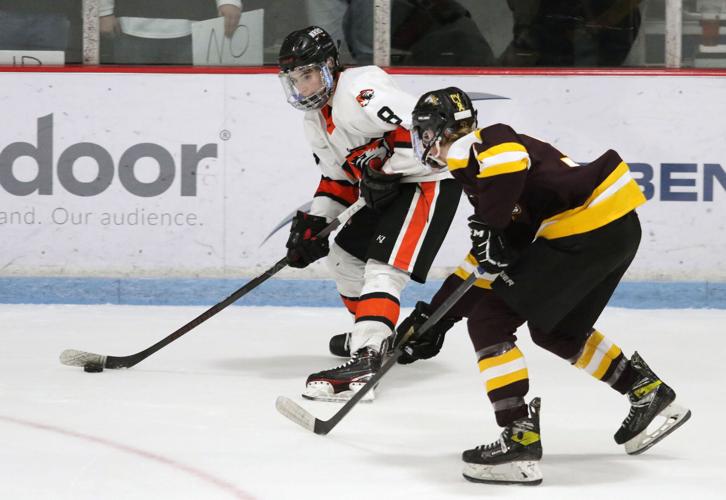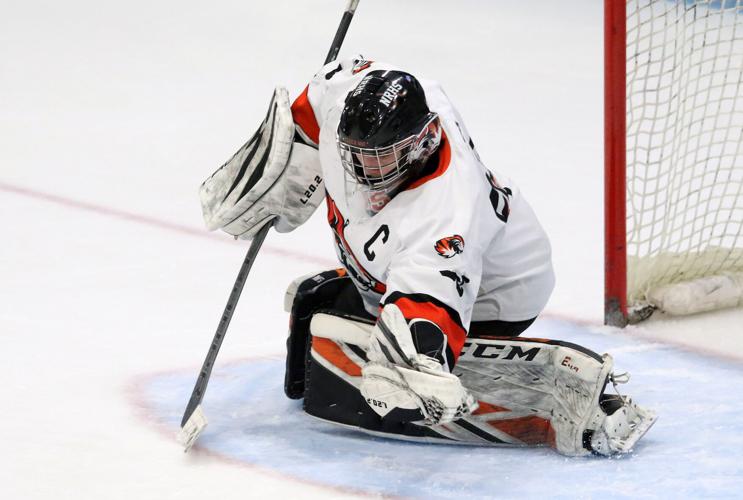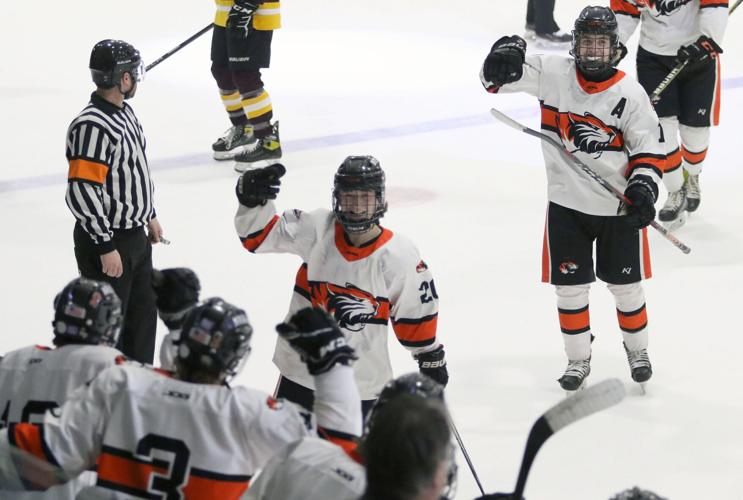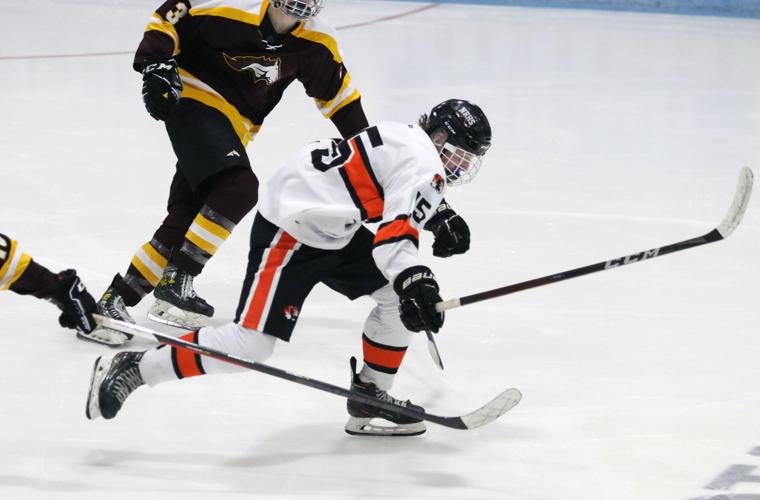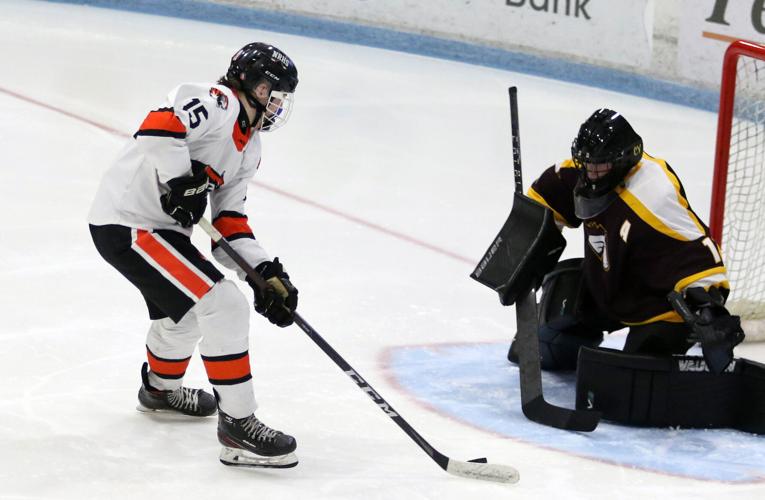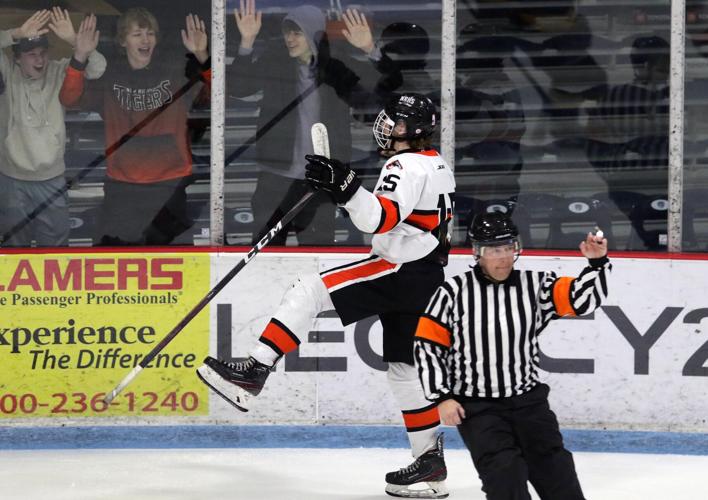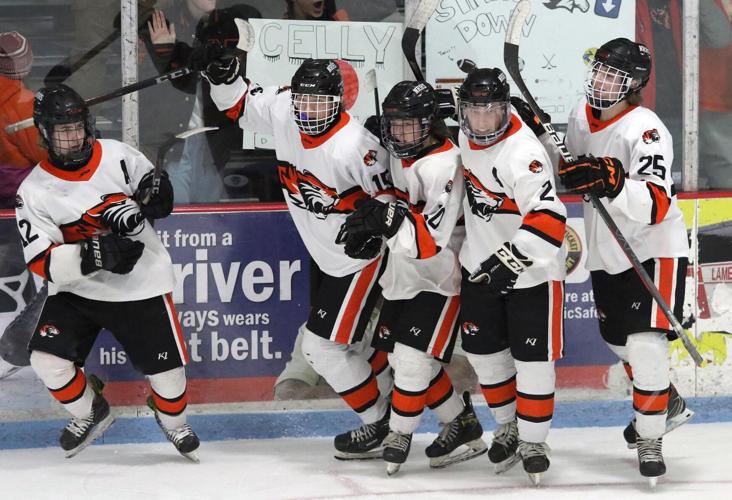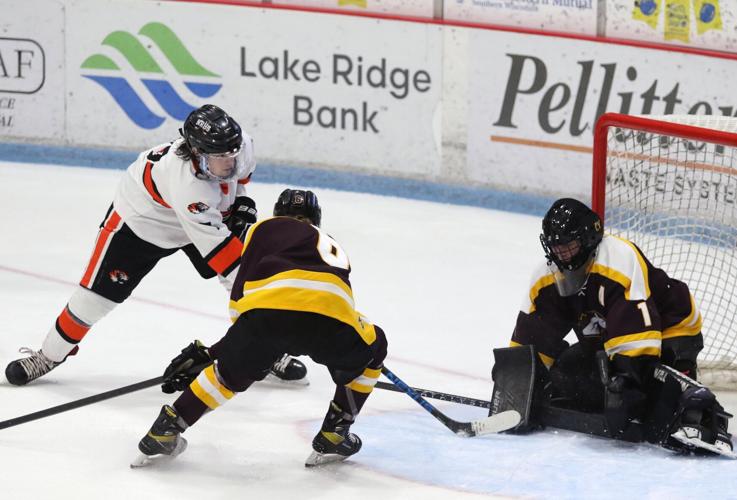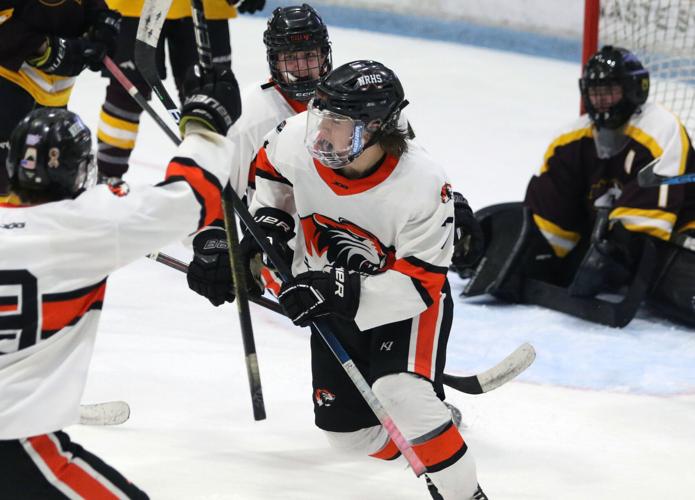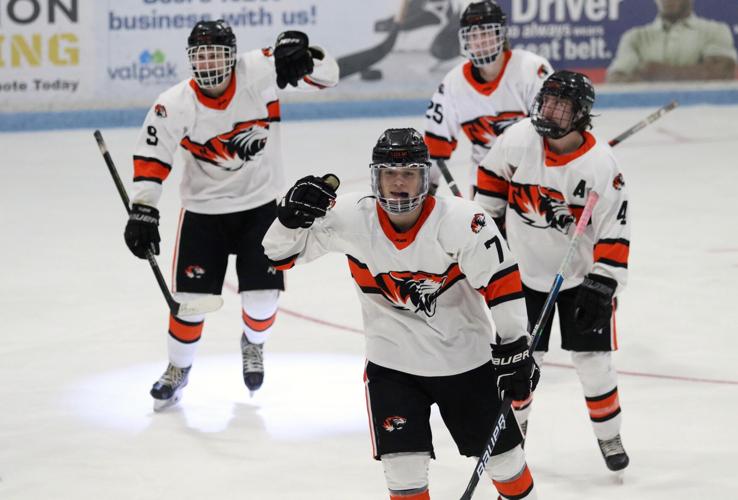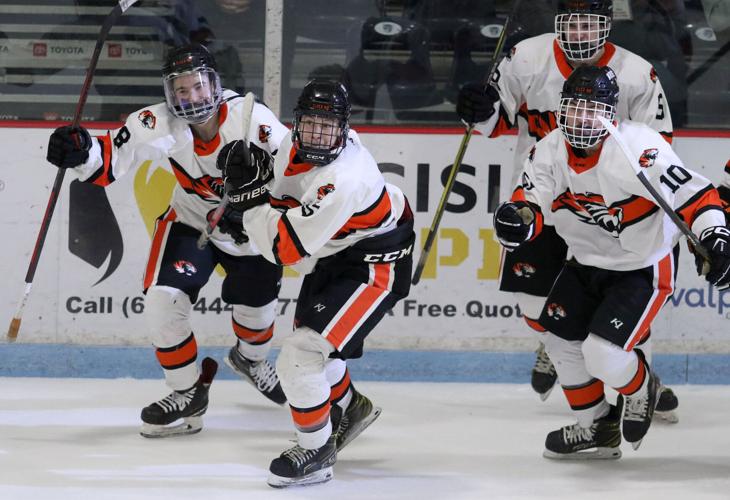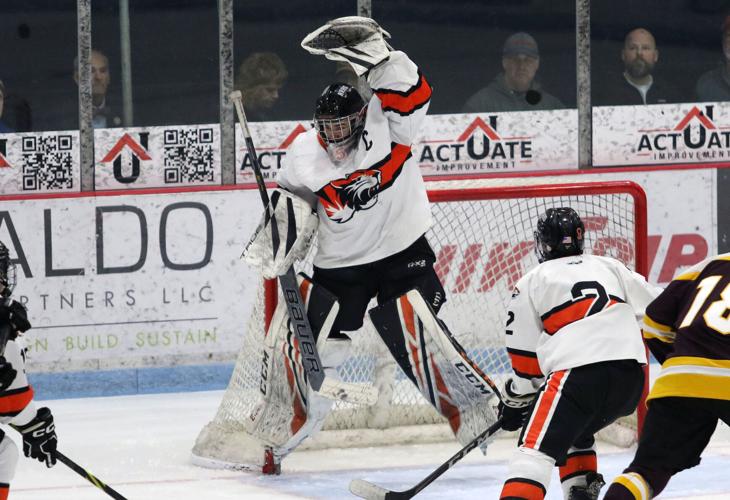 New Richmond vs. Menomonie D2 State Semifinal (20 photos)
New Richmond scored late in the first period to take a slim 1-0 lead, then scored four times in the second period and five more in the third to post a 10-0 victory over the Mustangs.
The win puts the top-seeded Tigers into Saturday's Division 2 state title game against No. 3 seed Oregon, who defeated second-seeded Mosinee 3-0 in Thursday's other semifinal.
Nine different players scored goals for the Tigers, who are making their first state tournament appearance since 2011.
Steven Chapman scored with 10 seconds remaining in the first period to break a scoreless tie, and the floodgates opened in the second period with Bjorn Bahnemen, Malaki Pethes, Zaylin Sweet and Gage Fox all scoring in a span of 5:56 to push the lead to 5-0. Sweet's goal came on a power play.
Sweet scored again on a power play 5:57 into the third to institute a running clock, before Jameson Unger, Matthew Unger, Reece Hubmer and Max Kretovics scored four goals in four minutes to make the final 10-0.
Hubmer, Catcher Langeness and Brody Jackson each had two assists while Blake Milton had 19 saves in just under 48 minutes of play and Ryan McGillis stopped the only shot he faced the rest of the way. The Tigers outshot the Mustangs 31-20.
Saturday's Division 2 championship game between New Richmond (23-4) and Oregon (17-11) is set for 9:30 a.m. at Bob Suter's Capitol Ice Arena in Middleton.