Somerset's golden girl is now an international track and field champion.
Eve Goldstein won four WIAA state track championships while at Somerset High School. She has now added a gold medal at a world competition. Goldstein competed in the 2022 Maccabiah, an international competition for athletes of the Jewish faith. There were 10,000 athletes from 50 countries competing at the 2022 games, the third largest international sports competition. The United States was represented by 1,300 athletes at the games.
Goldstein won the championship in the women's open division shot put event. That came the day after she placed third in the women's open division discus throw.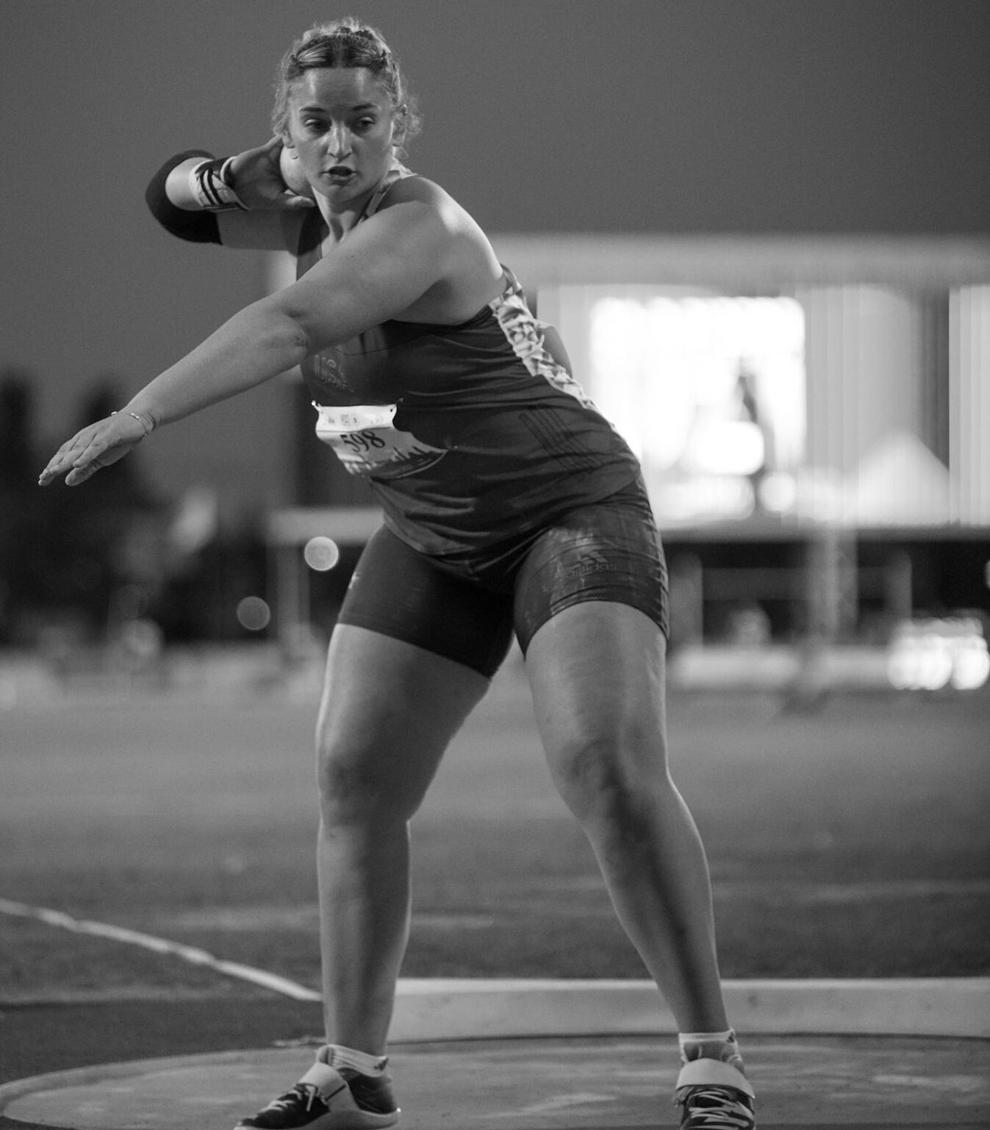 Goldstein is a 2020 graduate of Somerset High School. She won two WIAA state shot put championships and two discus titles. She was in position to compete for two more state titles, but there was no state meet held in 2020 due to COVID. Goldstein now competes at the University of North Dakota, where she is an elementary education major.
Competing at the Maccabiah had a familial meaning for Goldstein. Her father, Chad, competed at the Maccabiah 29 years ago. He also placed third in the discus while taking second in the shot put.
The three-week trip to Israel was an incredibly fulfilling experience into the Jewish life for Goldstein and many of the athletes. While there were numerous events that stood out in Goldstein's memory, the Maccabiah's opening ceremonies were near the top of the list.
"It was a big production," Goldstein said of the opening ceremony. "All teams walked out in alphabetical order. I felt like a celebrity, like I was in the Olympics."
This trip wasn't just about track for Goldstein or many of the American athletes. It was an immersion into the Jewish life and tradition.
Goldstein received her bat mitzvah in a ceremony while in Israel. This is a ceremony where a girl becomes recognized in Jewish tradition as having the same rights as an adult. For girls, this event usually happens when they're 12 years old.
There were numerous outings for the U.S. track team, which traveled together. Goldstein listed the Dead Sea, the Holocaust Museum and Old Jerusalem as some of her most memorable destinations. She said staying at a hotel with athletes from other countries opened up opportunities to make friends with people from all over the world.
When she competed at Maccabiah, Goldstein's dad was in attendance. They had relatives in Israel and Chad stayed for the second week of Eve's trip with those relatives.
"I'm glad my dad got to experience, he got to coach me," Eve said. "I got to meet my cousins that I never knew existed. They were very welcoming." All of those relatives were in the stands to see Eve compete.
Eve's mother, Shannon, is a Christian and Eve said she was raised celebrating holidays of both religions. She said this trip gave her a far greater understanding of the Jewish life and her heritage.
One of the events from her trip that was most memorable for Goldstein happened in a train station in Tel Aviv. Goldstein is a talented singer and musician. She has sung the National Anthem many times at Somerset High School events and she has performed in musicals at the school.
While waiting in this train station with the rest of the U.S. track team, she noticed a grand piano. Goldstein pulled up some music on her phone. She had one of her teammates hold the phone for her and Goldstein began playing the song. Her deep, powerful voice rang out through the train station and drew many people to see who was delivering this musical gem.
Goldstein said she enjoyed the experience so much that she is planning to compete at the next Maccabiah in 2025. She said the 2022 trip changed her.
"I'm not a new person," she said. "But I have a new perspective on life."