With three new starters and two new bench players in the rotation, Somerset girls basketball coach Cory Lindenberg said it wouldn't be surprising if there were some peaks and valleys early in the Spartans' season.
Safe to say they started out with a peak.
After a slow start, the Spartans pulled away in the second half to post a 68-48 victory over River Falls in the season opener for both teams Thursday night, Nov. 18 in Somerset. The Spartans led by eight at the break, 27-19, before outsourcing the Wildcats 41-29 in the second half.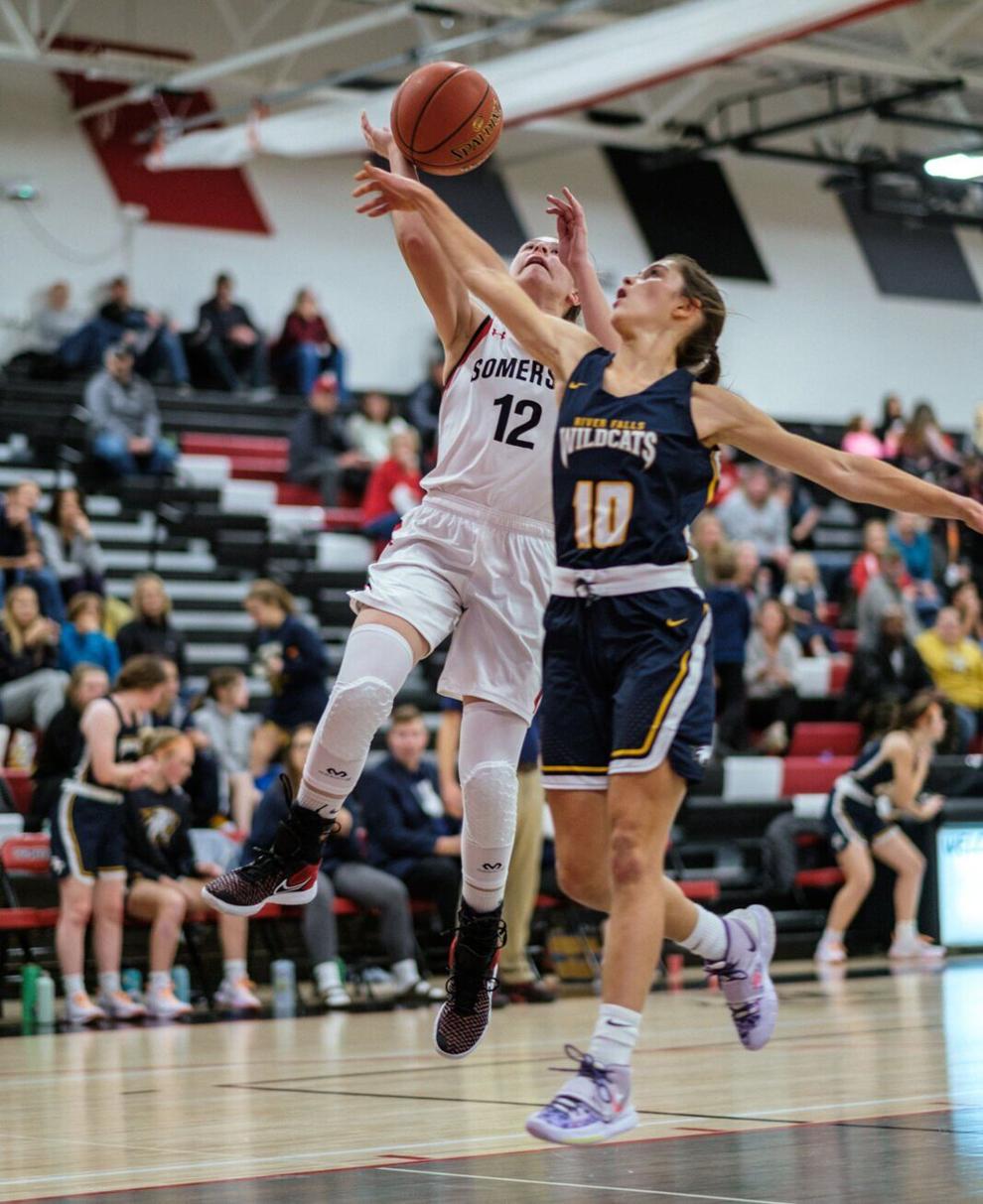 Somerset did much of its damage in the paint, where Heather Gaikowski scored most of her 20 points in addition to pulling down 10 rebounds. The Spartans outrebounded the Wildcats 41-25, with Addie McGeehan pulling down seven boards and Shaelyn Struemke six.
Lindenberg said the Spartans have the athleticism to compete against anybody.
"Physically we have length and athleticism up and down the lineup, so we should be able to adapt our style of play to suit the scouting report.," he said.
Mykenzie Leccia was all over the court for the Spartans, scoring 12 points and dishing out seven assists while coming up with 12 steals. Julia Rybacki contributed 16 points in the win while Claire Anderson chipped in nine.
River Falls was led by Keyah Strop with 14 points while Olivia Pizzi scored 11. Ella Peters finished with nine points and 10 rebounds and Lily Burke had eight points.
The Wildcats attempted 29 three-pointers in the game, making nine, while shooting 6-of-25 from inside the arc. Peters, Pizzi, Burke and Cheyenne Wilson made two three-pointers each while Strop had one.
The Wildcats will compete in a tournament at Red Wing over Thanksgiving weekend and return home to open Big Rivers Conference play Tuesday, Nov. 30, at 7:15 p.m. against New Richmond.
Somerset will open Middle Border Conference play Tuesday, Nov. 23, at Baldwin-Woodville and will visit Ellsworth Monday, Nov. 29, before hosting Barron Tuesday, Nov. 30, at 7 p.m.
Lindenberg said Thursday's win over River Falls was a good start for the Spartans, but there's still plenty of work to do.
"I'm not much for predicting things; I'm more of a process guy," he said. "So as long as we keep on stacking good practices together and learning from our game experiences, I'll predict that we will be happy with where we are at the end of the year."