When Sun Prairie ended the alternate spring season just a couple of months ago ranked No. 2 in the state, Hudson knew it would have its hands full in its fall opener against the Cardinals Friday night at Raider Stadium. And the Cardinals lived up to their reputation.
The Cardinals scored on the first offensive play of the game, added a backbreaking touchdown just before halftime, and outscored the Raiders 21-0 in the second half on their way to a 48-7 victory over the Raiders.
Even Hudson coach Adam Kowles was impressed.
"We knew Sun Prairie was good, but you never know about how big and fast they are and how well they execute until you step on the field against them on Friday night," he said. "That's as talented a team as there is in the state, and you need to play really well to have any chance."
Hudson looked like it would get that chance when Troy Bounting returned a Sun Prairie kickoff 86 yards and Alex Muenich added the extra point to make it a 14-7 game at the end of the first quarter. The touchdown came after the Cardinals blocked a Raider punt near midfield and took five plays to take a two-touchdown lead.
But after trading punts to start the second quarter, Sun Prairie scored on its next two possessions, including an 18-yard pass from quarterback Jerry Kaminski to Addison Ostrenga with nine seconds left in the half to open up a 28-7 lead.
"Their touchdown right before the half was a backbreaker, and really took the air out of the team," Kowles said.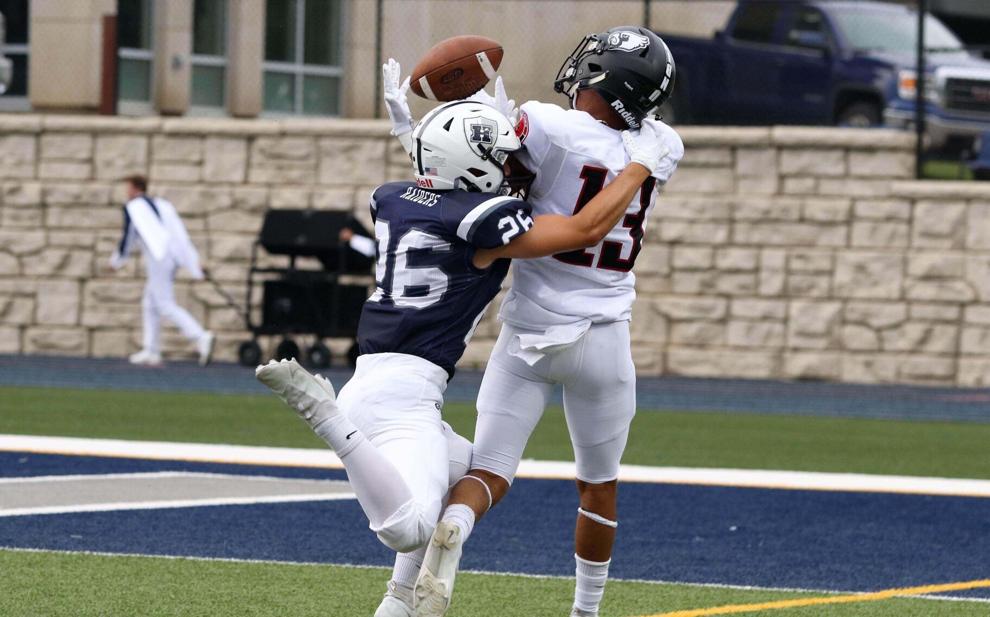 The Cardinals scored three more touchdowns in the third quarter to make it a 48-7 game before a scoreless fourth quarter with a running clock.
Kowles said the Raiders had good energy going into the game, but just couldn't get anything going on either side of the ball.
"They have so many weapons on offense and we made some mistakes on defense, too," he said. "In a game like that, you need a couple of breaks to go your way, to create some turnovers, and we just didn't do it."
Hudson finished with just 99 yards of total offense while Sun Prairie racked up 473, led by Kaminsky's 343 yards through the air. Carter Mears completed 7-of-14 passes for 51 yards for the Raiders while carrying the ball 13 times for a team-high 39 yards. Zach Kochendorfer had six carries for 26 yards but the rest of the Raiders rushed for a negative 18 yards.
"We needed to move the O-line around because of some guys not playing and our lack of consistency showed up," Kowles noted. "Against that defense, if you are tentative you just don't have a chance to get anything going."
The Raiders will look to retain possession of the Little Brown Jug when they make the short trip to River Falls this Friday, Aug. 27, at 7 p.m. at David Smith Stadium. Kowles said he's confident the team can learn from last week's loss and move forward.
"We have some work to do but we'll be OK," he said.