Hudson struck for three quick first quarter touchdowns and never looked back on its way to a 40-0 homecoming victory over Eau Claire Friday, Sept. 24, at Raider Stadium.
The win was the third straight for the Raiders and kept them within striking distance of Rice Lake in the Big Rivers Conference, tied for second place at 3-1.
Quarterback Carter Mears ran for three touchdowns and threw for another to Grant Jamieson, and Jaiden Warner and Tim Hasapopoulos added rushing touchdowns, as the Raiders outgained the Huskies 394-108.
Mears ran for scores from three and one yard out before hitting Jamieson for a 25-yard TD to give the Raiders a quick 19-0 lead.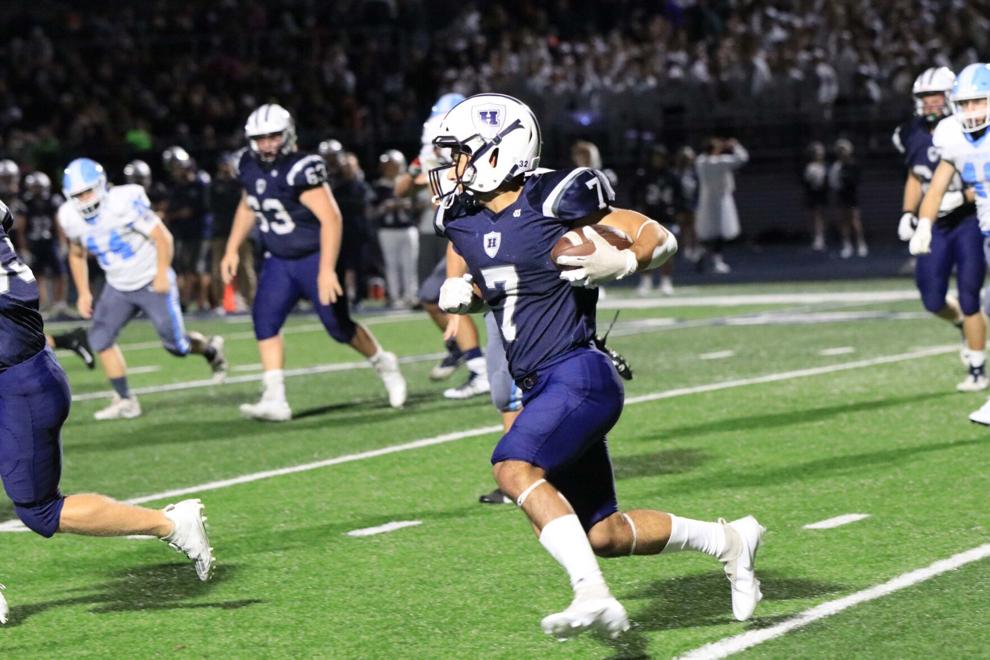 Warner added a 10-yard touchdown run in the second half and Mears broke free from 42-yards out before Hasapopoulos ended the scoring with a 57-yard touchdown run.
Warner ran for 139 yards on 23 carries and Mears carried the ball eight times for 80 yards while Hasapopoulos finished with 63 yards on four attempts as the Raiders totalled 301 yards on the ground.
Mears was 4-of-10 passing for 93 yards, including a 35-yard completion to Warner and the 25-yard touchdown strike to Jamieson.
Evan Tyler led a swarming Raider defense with two sacks and two tackles for loss and Sam Stoeckmann had a sack and tackle for loss while Aiden Tepper-Engh, Jacob Hanson and Sam Dickman each had tackles in the backfield. Owen Gooder led the team with five total tackles.
Hudson, now 4-2 overall, will host Superior (1-3, 1-5) this Friday at 7 p.m. at Raider Stadium.