The Ellsworth football team has won 12 straight games since the beginning of the 2020 season. Somerset became the 12th of those victims Friday night, losing in the Panthers' home opener, 53-0.
Somerset is now 1-3 for the season and 0-2 in Middle Border Conference games. Somerset will aim for its first MBC win next Friday when it hosts St. Croix Central, which has identical season and MBC records to the Spartans.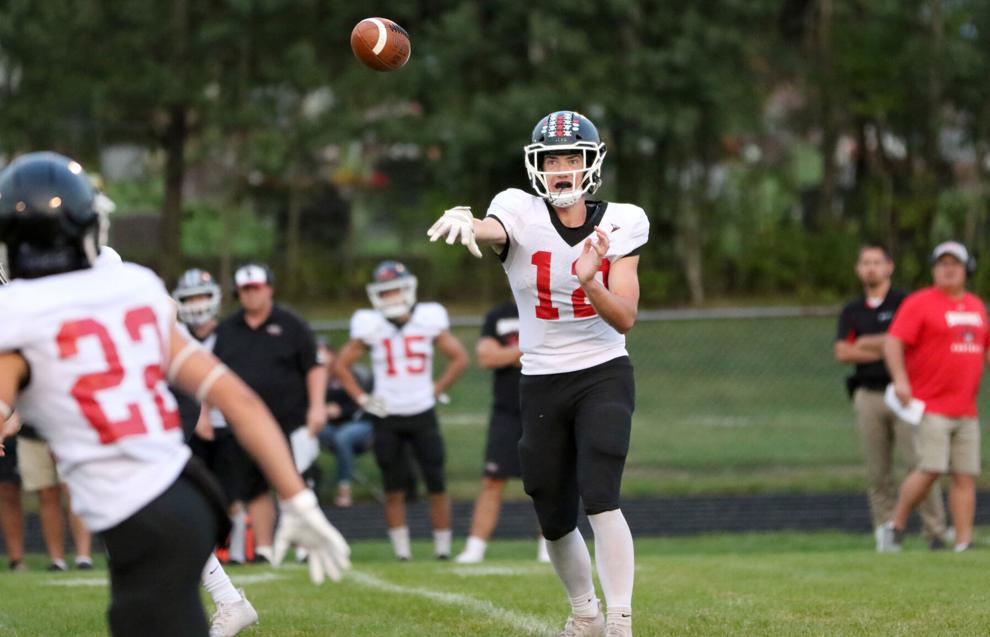 Somerset and Central head into next week's game in nearly identical situations, including being shut out in this week's games. Somerset coach Bruce Larson said both teams need next week's win, badly.
"It's a matter of which team has their players ready," Larson said in previewing next week.
Larson said the Spartan coaches didn't have their players fully prepared for the talent that came at them at Ellsworth on Friday. Ellsworth has incredible team speed, with three players who were part of the state championship 400 meter relay last spring. Ellsworth averaged more than 18 yards per carry and the Panthers completed three passes for 137 yards and three touchdowns as they left the Spartans in the dust on most of the scoring plays.
By the end of the first quarter, Ellsworth led 38-0. That isn't unusual. Last week, the Panthers were ahead of Baldwin-Woodville 36-0 at halftime, in a game that Ellsworth won 58-7. Larson said speed isn't the only asset that Ellsworth possesses.
"They're physical. They come at you," he said. "It's not that they're one or two guys who are fast. They've got talent stockpiled that can hurt you in so many ways."
After Ellsworth took out some of its starters in the second quarter, the Spartans were able to put together some drives that took some time off the clock. That accounted in Somerset having a 53-16 edge in offensive plays. That also shows how little time it took for Ellsworth to score when it got the ball. Among Ellsworth's touchdowns was an 85-yard punt return, a blocked punt return and a 96-yard screen pass for a touchdown.
Somerset finished the game with 155 yards of offense. Quarterback Rory Hoff led the team with 70 yards rushing on 27 carries.