River Falls has had 33 individual champions in the 38-year history of the Northern Badger Wrestling Classic. But they've never had an individual champion like junior Jenna Lawrence.
Lawrence became the first Northern Badger individual girls' champion from River Falls FRiday when she pinned Journee Wood of Phillips in 1 minute, 43 seconds in the 120-pound final in the very first girls' competition at the prestigious holiday tournament at River Falls High School.
St. Croix Central senior Emma Ocegueda also became a part of history when she pinned Katelyn Nosbich of Black River Falls in 34 seconds to win the 165-pound girls' title.
Twenty-eight girls competed for titles in six weight classes with the finals held on the center mat, under the spotlight, along with the 14 boys' championship matches.
Lawrence, who went 3-0 on her way to the 120-pound title, said it felt great to win the championship under the spotlight on her home mat.
"Definitely," she said. "My goal was to wrestle in this tournament since it's the first time for girls. So I came in today and really wanted to do well and it was really exciting to be able to do that."
Lawrence, who began wrestling just last year, has spent most of this season wrestling against boys as the 120-pound starter on the Wildcat varsity. She said that experience served her well at the Northern Badger.
"It's been challenging but it makes me feel more confident," she said about wrestling against boys. "I'm thankful for the opportunity to wrestle varsity and I've had really good people in my corner helping me prepare mentally."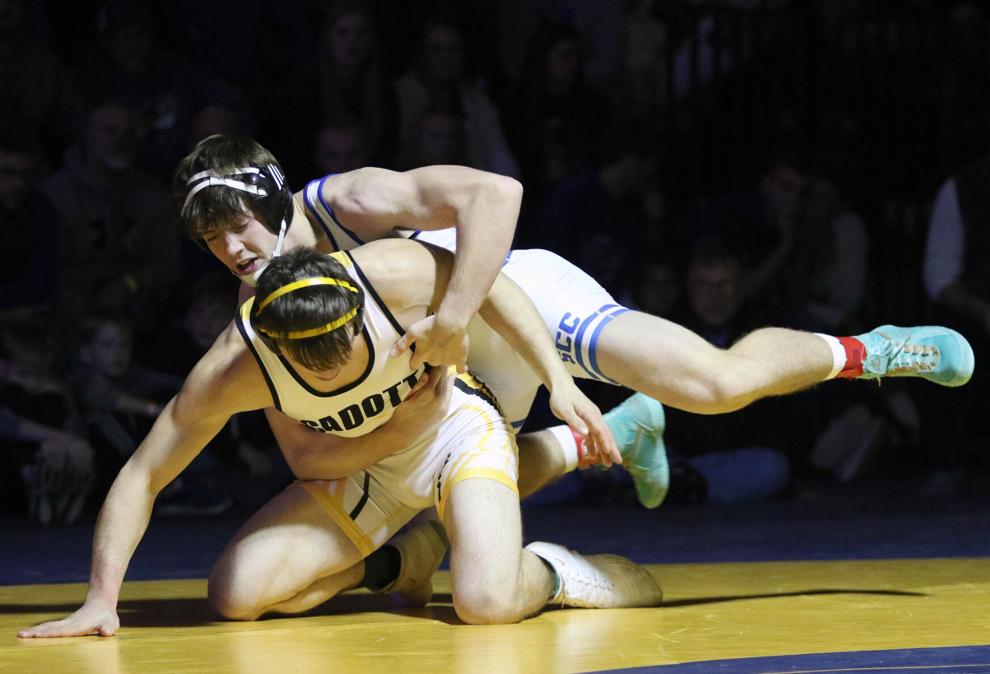 On the boys' side of the tournament, St. Croix Central's Owen Wasley won the 160-pound title to help the Panthers to a fifth place team finish in the 47-team field with 237.5 points. Menomonie took the team title with 322.5 and Freedom was second with 307.5 while Baldwin-Woodville finished third with 294. River Falls finished 10th overall with 177.5.
Wasley registered five straight pins to reach the 160-pound final, where he earned a 6-4 decision over Cole Pfeiffer of Cadott for the title.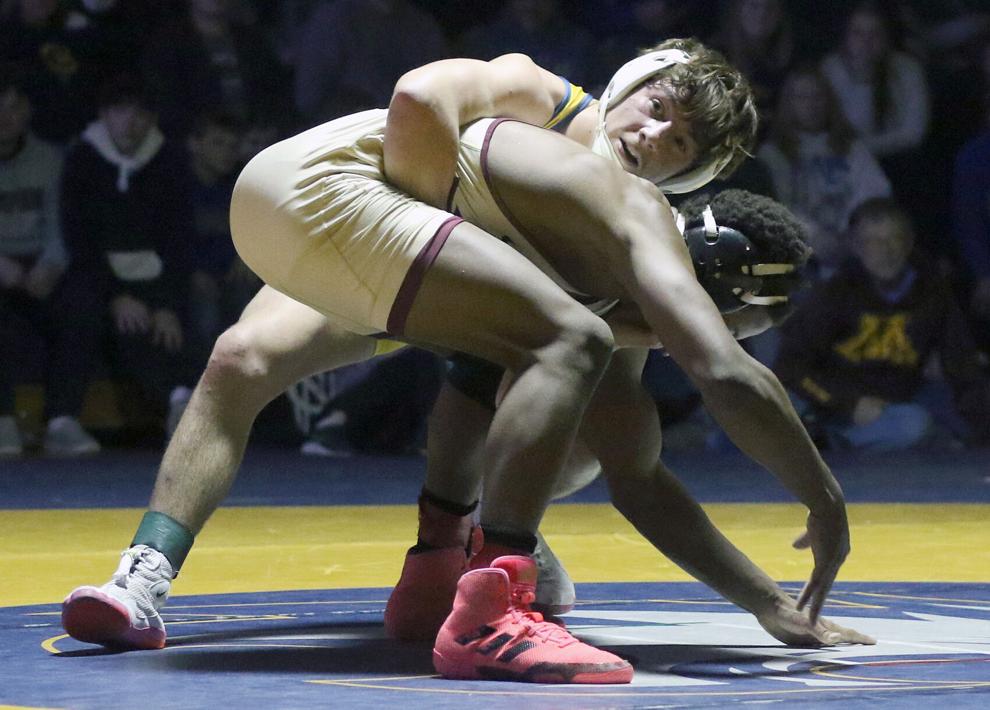 River Falls' Travis Moelter also reached the finals at 138 pounds, where he lost a 16-3 major decision to Kellan Aure of Menomonie to finish second.
Noah Nusbaum boosted St. Croix Central's team score with a third place finish at 170 pounds and Parker Shakleton was fourth at 195 while Garrett DeLong finished fifth at 106. Maverick Kostrzak at 138 pounds, and Jacob Berends at 220, also reached the podium with sixth place finishes for the Panthers.
Lincoln McCarty turned in a fourth place finish at 220 pounds for River Falls, while Jacob Range placed sixth at 160 pounds and Zach Peterson was sixth at 170.
Somerset, which scored 43.5 points in the tournament, was led by Ethan Fischer with an eighth place finish at 145 pounds.