Owen McDonough, Kieran Dafoe and Antonio Gomez scored two goals apiece and Somerset outshot Menomonie 49-6 to post a 9-1 victory over the Mustangs in the season opener for both teams Friday night in Somerset.
McDonough scored both of his goals in the first nine minutes and Ben Myers added a goal just before the end of the period to stake the Spartans to an early 3-0 lead. Somerset held Menomonie without a shot on goal in the first 17 minutes.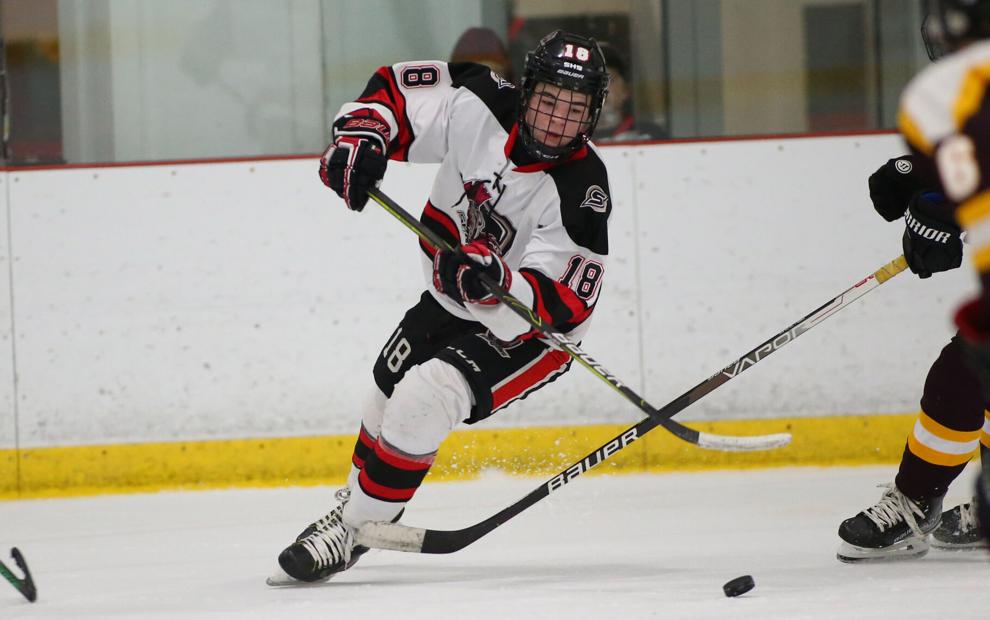 Dafoe had a pair of goals in the second period, sandwiched around scores by Noah Bailey and Gomez, to extend the Spartan lead to 7-0 before Michael Shannon netted a shorthanded goal and Gomez tallied his second goal of the game in the third period to complete the Spartan scoring.
Bailey dished out four assists to finish with a five-point game while McDonough and Gomez had two assists each. Taylor Abitz made five saves in net for his first win of the season.
Quick start leads Stars past Pine City
The Western Wisconsin Stars girls' hockey team (Somerset/New Richmond/Osceola/Amery/St. Croix Falls) scored three goals in the first nine minutes and held on for a 4-2 victory over Pine City Friday night in Pine City.
Mackenzie Weeks put the Stars on the board 2 minutes, 47 seconds into the game with an assist from Erin Huerta before Huerta scored 1:20 later, with assists from Weeks and Makena Ducklow to make it a 2-0 game.
Brynn Connors extended the Stars' lead to 3-0 at the 9:07 mark of the first period off an assist from Alise Wiehl before Pine City made it a 3-1 game after one.
Pine City scored the only goal of the second period to cut the gap in half but that's as close as they could get before Heuerta's second goal of the game four minutes into the third period made the final 4-2.
Emaliya Schultz made 14 saves in the win as the Stars outshot Pine City 22-16.